How Does Digital Marketing Help Businesses Grow
by Kesav A.
Find The Carrer path that is right for you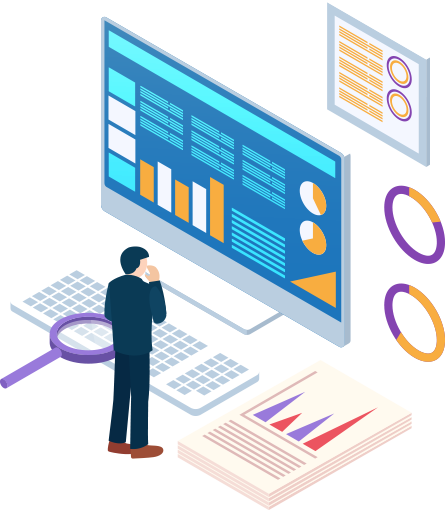 We all know that marketing does wonders in taking a business to heights. But what exactly is digital marketing?
Digital marketing is any form of marketing practice that incorporates electronic devices or an online platform.
Also known as internet marketing, digital marketing helps businesses with the help of several different strategies. All the techniques are critical for success and serve a totally different purpose. However, they have a common goal which is to rank better on Google (or another search engine) listing Page, and expanding the business' online presence. Also, it helps drive more traffic on the business website, your social accounts, and landing pages.
If done properly, or with the help of marketing professionals, Digital Marketing can convert your new website visitors into returning, loyal customers.
Let's understand what are different Digital marketing techniques and how do these strategies of online marketing help businesses grow!
1. Search Engine Optimization (SEO):
There is a lot of hype about SEO for several years now. SEO is an impactful way to increase ROI. It is done with an improved site ranking in the SERPs and better traffic on the site.
2. Search Engine Marketing (SEM):
SEM is all about gaining traffic and visibility from search engines with the help of paid efforts. The SEM experts work to buy traffic on the website through paid search listings which they excel at.
3. Content marketing:
Content is king, and content marketing is a strategic marketing approach to help create and distribute original, valuable, relevant, and engaging content regularly. It helps attract and retain the audience who is interested in that niche and might be interested to buy products or services from your website.
4. Social Media Marketing (SMM):
Social Media has the most audience in today's era, thanks to the smartphones and internet.
The way social platforms contribute to online marketing campaigns is surprising. If done right, SMM allows audiences to engage with your business values and vision. Also, with SMM, the brands can easily monitor followers on a day-to-day basis and check the engagements on your posts.
5. Pay-Per-Click (PPC):
PPC is a type of advertising in internet marketing where the advertisers contribute money every time their website ads are clicked. In other words, Pay Per Click is a way of buying visits to your company's website, by showing ads on the search engines when someone searches for the keywords that match with your website, content, or services.
6. Affiliate Marketing:
One of the most famous ones to not just to earn traffic and popularity but also earn money in the process. Affiliate marketing is a performance-based digital marketing technique where the businesses reward one or more affiliates for each buy.
7. Email Marketing:
An evergreen method to reach the audience directly through Emails. It is one of the most tried and trusted ways since it reaches more people and actually gives a response. Email marketing experts have years of experience and send out the information to your potential or existing consumers like a laser-guided missile.
Regardless of what you're willing to sell, Email marketing can reach thousands of people at a much lesser cost than other advanced advertising techniques and digital marketing strategies.
In need of digital marketing support for your growing business? Don't think twice before reaching out to Theta Clicks. We have been in the business for 8 years, and our mission is the success of our clients.
Sponsor Ads
Report this Page
Created on Jun 24th 2020 00:10. Viewed 216 times.
Comments
No comment, be the first to comment.