History Of Bomber Jacket That You Don't Know
by Ozza Konveksi
Business Owner






The Early History of Bomber Jackets




When World War I broke out, most warplanes didn't have an enclosed cockpit, so pilots had to wear something that would keep them warm enough. It was because of this that the U.S. Army officially founded the Aviation Clothing Board in September 1917 and began distributing thick leather jackets with high wraparound collars, zipper closures with air flaps, tight fitting cuffs and belts, and some that were frayed and lined with fur.





Leslie Irvin first designed and produced the classic sheepskin flying jacket. In 1926 he founded a manufacturing company in England, and was the main supplier of aviator jackets to the Royal Air Force during most of World War II. However, demand during the early years of the war was so great that Irvin's company hired a subcontractor, which explains the slight variations in design and color that could be seen in the early production of Irvin's flying jackets.




As aerospace technology improves, the altitude at which aircraft are operated also increases. Several of the major bomb attacks in Europe during World War II occurred from altitudes of at least 25,000 feet, where temperatures could reach 50°C (−58°F).




The cabin of this aircraft is not insulated, so a warm, thick flight jacket is an essential piece of equipment for every crew member.




Materials Used For Making Bomber Jacket




Because aircraft were operated at very high altitudes and speeds and equipment was not yet sophisticated at the time, the Royal Flying Corps in Belgium and France began wearing heavy leather flying jackets in the 1910s. This is because leather is considered the heaviest and strongest material for jackets. Since then, the original bomber jacket was made with heavy and thick leather to provide warmth for military pilots.




The A-2 Bomber Jacket released by the US Army Air Corps is made with a high wraparound collar, fastened cuffs and waist, and a zip closure that is protected by a windshield and fleece lining and is highly durable. Since then there have been various versions of the bomber jacket, from having a fur collar, cotton outer and leather straps to a knitted collar and orange lining on the bomber jacket to aid visibility in the event of an incident.




Bomber jacket materials change every season to deliver unconventional styles that meet customer needs. The designers used not only leather and wool, but fabrics such as silk, neoprene, satin, and gauze were also used. Decorative elements such as ruffles, embroidered patchwork, lace are also added to the

bomber jacket

, making it an essential fashion item that comes in a variety of colors, fabrications and styles.







Bomber Jacket Color





Bomber jackets were originally made in blue, which later changed to green after the Korean and Vietnam wars because it was easier for soldiers to camouflage among the jungle or the countryside during the 1960s. Bomber jackets became popular among non-militaries in the late 1960s to 1980s, especially when British punks and skinheads began to take over the trend and change colors to burgundy to differentiate themselves and their bomber jackets from the original military flight jackets.




Brown is also a classic color for leather flight jackets.

Due to the popularity of the jacket, both high street and high end brands have designed bomber jackets in various colors. In addition to the standard navy blue, army green and black, bombers can be found in pastel colors like baby pink, blue, mint, or even gold and silver.




Bomber Jacket Nowadays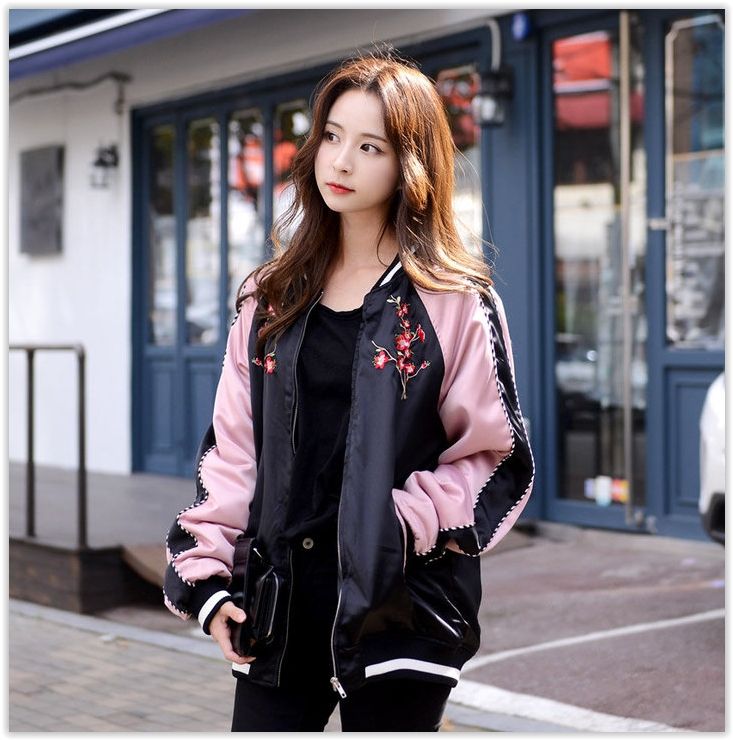 Currently, bomber jacket are increasingly popular because of the many artist and influencers who take part in wearing this type of jacket. For example, Gigi Hadid and Kendall Jenner wear bomber jackets as their daily outfit.
In addition, several Korean artis with their K-POP culture also enliven this one fashion item. As you can see, the bomber jacket has now become inseparable fashion item from our world. From what was originally only used by fighter pilots to become a fashion trend that is liked by many people.
Source Reference:
Sponsor Ads
Report this Page
Created on Aug 6th 2021 02:18. Viewed 237 times.
Comments
No comment, be the first to comment.