Here's more on all the places to visit in Bangalore
by Veena World
Travel, Explore, Celebrate!
Popularly known as the Silicon Valle of India, Bangalore to every outsider is all about multinational companies, software giants as well as revolutionary startups. However, there is more to Bangalore than these multinationals and corporate hubs. This city also has some of the country's grandest palaces, gardens and temples. Here's more on all that there is to do and visit on a trip to Bangalore which travellers usually prefer in a Bangalore tour package.
Bangalore Palace: A palace inspired by the Windsor Castle, the Bangalore Palace is the city's most prominent landmarks. Pristine Gothic style stained glass windows, ornate carvings, turreted parapets, fortified towers and Victorian style furniture enhance the grandeur of this palace. The paintings in the palace give a live account of the royal family of the Wadiyars. Along with serving as a cradle of the city's history, the palace grounds also serve as a host to some of the country's most popular events.
Tipu Sultan's Palace: This palace is the most vibrant example of Indo-Islamic architecture and people coming here are mesmerized by the eye-catching beauty of its sturdy pillar and floral motifs adorning the walls. This palace served as the summer abode of Tipu Sultan and to date exudes the grandeur of the royalty.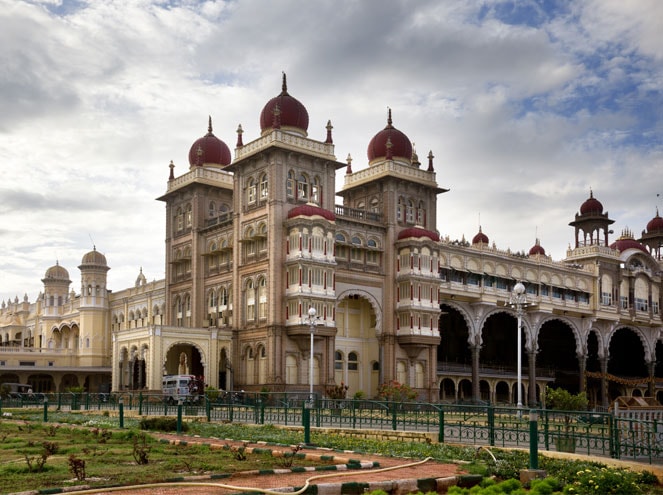 KR Market: This is one of Asia's largest flower markets and people coming here get to experience what an Indian bazaar looks and feels like. Along with the most exotic flowers, people can get different kinds of utensils, food stalls, and tons of other interesting things here that they can even carry back as keepsakes.
Bull Temple: This sixteenth-century Dravidian style temple is the most popular religious site in the city. The grand idol of Nandi situated here is carved out of single granite rock and is always adorned with flowers.
Iskon Temple: This temple dedicated to Lord Krishna is one of the largest in the world. The temple's grandeur reflects in all its grand Gopurams and ceilings which are adorned with beautiful paintings of Radha and Krishna. Within the temple complex, there is also a Vedic theatre, a Vedic museum, an open-air amphitheatre and various exhibit areas. The temple complex also has beautifully landscaped gardens where visitors can spend some time relaxing.
Sponsor Ads
Report this Page
Created on May 3rd 2021 03:58. Viewed 131 times.
Comments
No comment, be the first to comment.