Helpful Tips to Keep Your RV Secure & Intact with Luxury RV Storage
by Imperial Storage U Own
Condominium Storage Units
Your recreational vehicle (RV) is a significant investment in terms of money and utility. When you buy an RV, you are investing a big amount of money to be able to use it. If you are not using your RV for quite a while, it is best to protect it any way you can. Keeping your RV in top condition is important to improve the quality of your experience for the future. With proper maintenance, you can save costs, keep the RV running smoothly, and maximize its resale value.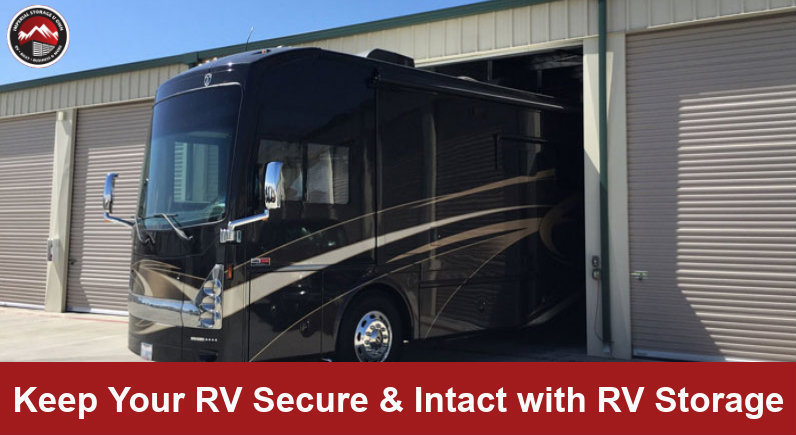 Here are few helpful tips to keep your RV in great shape.
Storing Your RV at Home
When you are storing your RV at home, take the time to regularly maintain your RV, essentially in the off-season. During the winter season, winterize your RV by cleaning it out, flushing your lines, and preparing your RV for surviving winter.
Storing Your RV in Garage
A standard garage will be able to store trailers and campers that run on class B or class C. Storing your RV in your garage can cut down the overall cost of repair and maintenance, protect RV from sun, rain, snow, and other weather conditions, secure RV from theft, and is the most convenient option.
Storing Your RV in Backyard
Extend the life of your RVs exterior by deep cleaning and waxing which helps to protect its finish and prevents it from fading or cracking. Keeping your RV in your driveway or backyard is another easy and cost-effective option. You can easily pull off on unplanned road trips.
Investing in RV Storage Facility
RV storage is one of the fastest growing and prevalent storage markets in the country. Especially Luxury condo RV Storage which is a large, secured and air-conditioned unit that help preserve an RV when not in use. There are three most common types of RV storage: outdoor, indoor, & covered.
Outdoor RV Storage – Outdoor storage for RV is the most affordable option and great for short-term storage. The storage parking lot is commonly located behind a fenced area to prevent any vandalism.

Indoor RV Storage – Though indoor 'condo' storage is a less affordable option but offers ultimate protection. It protects your RV from weather conditions and is easily accessible and is best for long-term RV storage. It's also a great future-proof investment.

Covered RV Storage – It is the most popular method among people with medium or large RVs. With covered storage, your RV is parked under an outdoor sheltered area. It is still susceptible to weathering and is best for short-mid term storage.

Who doesn't want to ensure that their RV is protected from seasons, elements and thefts? With our
Luxury Condo RV storage facilities
like
Imperial Storage U Own
, you can get it all! Simply, contact us, get a tour and see for yourself all the benefits of our Condo RV Storage.
Sponsor Ads
Report this Page
Created on Aug 17th 2018 05:39. Viewed 493 times.
Comments
No comment, be the first to comment.