Grammarly & Its Importance In The Web Content Writing Field
by James Spencer
Blogger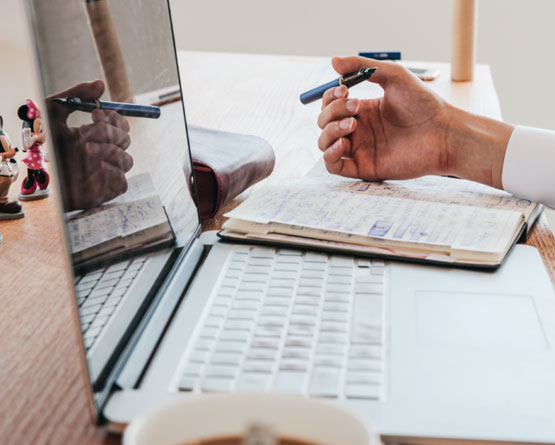 Over the years, an integral part of English language for writing down dissertations, projects or academic document is Grammarly. But it's popularity goes way beyond the academic and university field.
This editing software has garnered a lot of attention in the content development field too.
Helps Make Writing Error-Free and Easy-To-Read!
In the content field, there are so many writing parameters that one needs to adhere to. Be it the length of the sentence, the tone and also the lucidity!
All these play a crucial role in making the content (be it articles, blogs or any form of write-up) precise, crisp and grammatically sound and compelling the visitors to refer them for their required information.
Ray Turner- a content developer and editor at a digital marketing agency says clearly:-
"Other than detecting punctuation mistakes and grammatical issues, this exceptional content editor also presents real-time suggestions and guidelines.
A lot of times, when proofreading manually; one tends to skip or miss spell errors. But when editing it with Grammarly, it allows one to achieve a robust spell check-up and also prevent plagiarism issues by comparing the post with no-of web pages.
As a quality and reliable content editor tool, Grammarly also presents you a readability score, real-time insight about the sentence length and also allows one to adapt to generic writing style for a targetted audience."
Bill Mason:- working at an SEO content service provider in Perth says:
"Another praise-worthy fact about Grammarly is it offers a handful of insightful tools to make the content better.
They include:-
Accurate Spell checker
A basic grammar checker for sorting out ill-constructions and identifying active and passive sentences, punctuation and wordiness.
Sentencing structure analysis, reading time estimations and a quality vocabulary tool with a readability score and time predictor."
Bill further opines in what other ways does this content editing tool help both new and experienced content writers.
The software helps identify confused prepositions.
Prevents overuse of passive words (particularly in Press Release Write-ups or News content which requires writers to maintain not more than 10% of passive tone).
Makes the writers well-aware of ill-placed apostrophes, typos and other writing glitches.
Perhaps the biggest benefit it gives both new and experienced writers is that it allows their content to reach a massive audience and prove worthy of their read!
A Favourite Amongst Many Content SEO Companies:-
As per a study, it was known that in just a span of 8-9 years, this wonderful content editing tool has reached over 6.9 million regular users. Even the top-rated companies actively use this tool to ensure their posted content prove flawless and read-appropriate for their users.
Distinguished web content writing services in Perth have even included Grammarly check-ups (premium version) in their service package for all their client's content requirements.
This tool over the years has achieved all these praises by relentlessly focussing on one single task- assisting people to communicate better both in personal and professional write-ups.
So, now that the role of Grammarly is clear in the field of content marketing be sure to specifically request for it when requesting for one's business content.
It will definitely help one's clients take notice and even inspire them to visit the business website.
Sponsor Ads
Report this Page
Created on Jun 4th 2019 00:50. Viewed 386 times.
Comments
No comment, be the first to comment.