Get The Best Thermoregulating Mulberry Silk Sheets With High Momme Rating Here
by PRC Agency
PR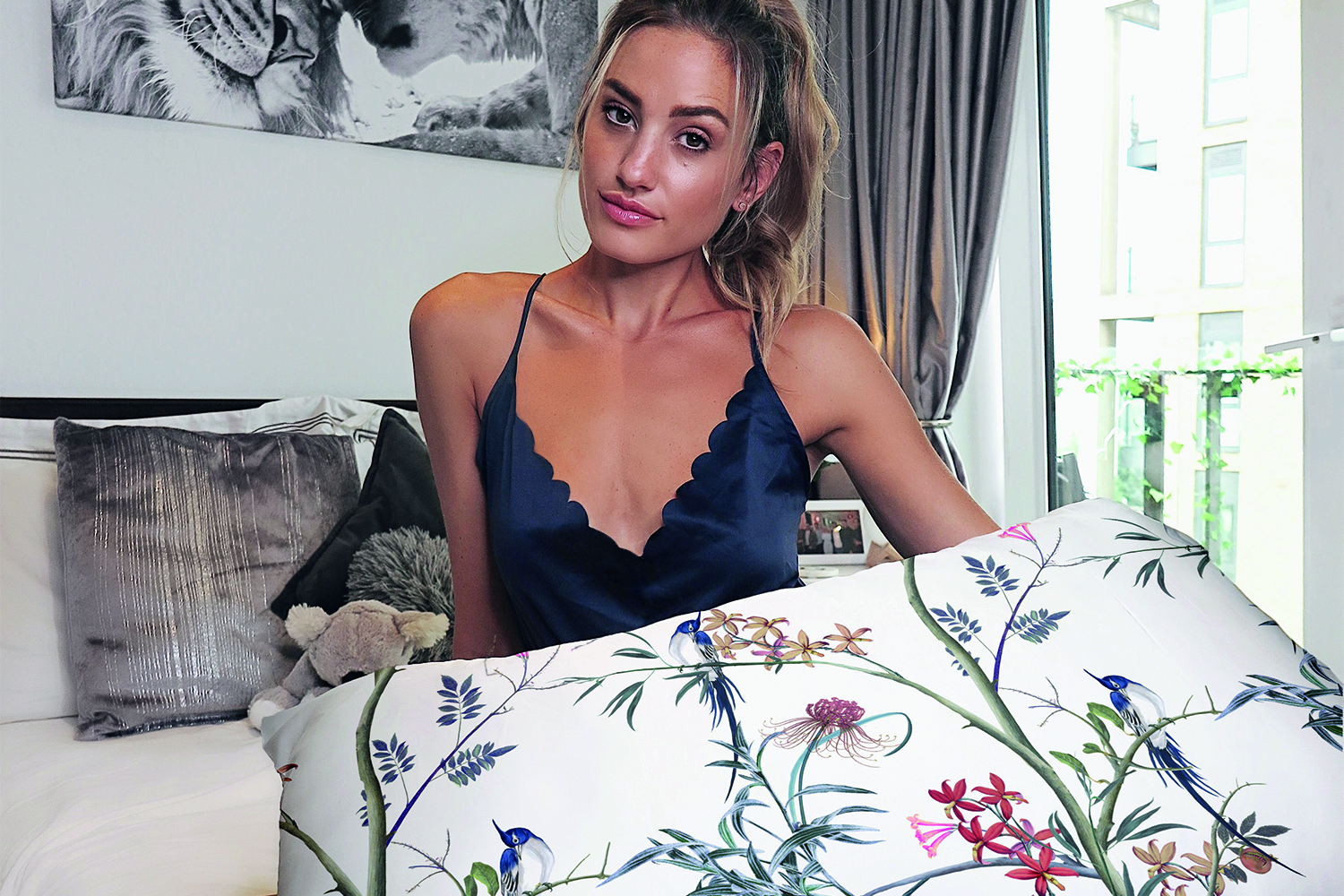 Looking for a little extra luxury in your bedding? Look no further than MayfairSilk's range of hypoallergenic and nourishing silk sheets and pillowcases!
With 36% of adults in the UK facing a weekly struggle to get to sleep, the London-based luxury bedding manufacturer has announced an updated collection of silk sheets, pillowcases, and accessories to provide science-backed improvement in the frequency and quality of nightly rest.
MayfairSilk's latest launch offers you an expanded collection of hypoallergenic and anti-bacterial bedding solutions. The company specialises in high-end slumber accessories – free from harmful chemicals and irritants – that work to enhance the body's natural pH balance.
Sleep like a baby with MayfairSilk. More details at https://mayfairsilk.com/pages/benefits-of-silk
The announcement details a range of benefits if you're seeking sustainably-produced and biodegradable bedding that does not compromise on comfort or aesthetic appearance. The MayfairSilk collection is doctor and dermatologist-approved to provide you with a superior sleeping experience.
According to Britannica, silk production began in ancient China, most likely in the 3rd millennium BC. The cocoon of a silkworm unravels to a length of approximately 1km, enabling it to be spun and woven to create silk fabric. Silk is famed for its natural temperature-regulating qualities as well as for its soft and luxurious feel, a popular choice in fashion and bedding alike.
You can browse a range of 100% Mulberry Silk Fitted Sheets, available in a selection of colours from ivory, midnight blue, and brilliant white to teal, charcoal, and pastel blue. This line is crafted using a specialist weave and finishing process, resulting in a contemporary matte finish with pearlescent highlights.
MayfairSilk bedding can assist with hydration of the skin – silk absorbs less moisture than cotton and thus will not soak up your night creams and other beauty products that you may use. Silk sheets also nourish hair follicles and have natural thermoregulating properties, keeping you cool in the summer and warm in the winter.
About MayfairSilk
Founded by Marcus and Darshana Ubl, the company has garnered a reputation for presenting only the highest quality products. MayfairSilk's bedding range has a higher momme rating than many of its competitors and every item is certified Standard 100 by Oeko-Tex.
A spokesperson says, "Our fabric begins by selecting the finest 6A long fibre Mulberry silk. It is then moved to the loom where it is weaved using a combination of time-honoured tradition and modern technology."
With the latest expansion to its silk bedding collection, MayfairSilk continues to set the standard for chemical-free, luxury hypoallergenic sheets, pillowcases, and duvet covers.
For softness that you won't believe, try MayfairSilk's all-natural weave. Find out more here: https://mayfairsilk.com/pages/benefits-of-silk
You might think you know what comfortable bedding feels like, but until you've slept in the soft-woven sheets from MayfairSilk you won't have tried the UK's finest bedding. Order your sheets, pillowcases, and duvet covers through the web store today!
Sponsor Ads
Report this Page
Created on Jan 17th 2022 07:06. Viewed 184 times.
Comments
No comment, be the first to comment.