Get The Best Mental Health Therapy With This Eatontown, NJ Outpatient Program
by PRC Agency
PR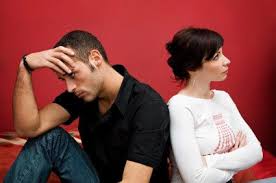 No matter how dark it seems, Positive Reset is here for you. As an outpatient at this Eatontown clinic, you'll find people who care. Their goal is to help you recover - both in the now and throughout your life.
Positive Reset pledges to continue supporting its local Eatontown community by giving full mental health support through a convenient outpatient therapy program. Via personalized counseling and care, the local clinic aims to help you find long-term relief from emotional pain in pursuit of improvements to your quality of life.
Click https://positivereseteatontown.com for more info.
Are you in the Eatontown area? Contact Positive Reset to begin the process of entering a focused outpatient program designed to meet your mental health needs. With a versatile and experienced support staff, the clinic is open to adults alongside children and adolescents.
As explained by the Eatontown clinic, outpatient therapy offers a host of long and short-term benefits for those in need of treatment and counseling. In addition to being more flexible, such assistance is often more affordable than inpatient care. Crucially, it also ensures that you'll have unrestricted access to your friends and family - reducing the anxiety and loneliness associated with unfamiliar permanent settings.
If you're struggling with your mental health or wellness, you'll find the clinic well-equipped to provide encouragement. With an understanding that each specific issue requires a different approach for the most effective treatment, Positive Reset's team of counselors and therapists is able to help you with a wide variety of psychiatric support services.
As such, the Eatontown clinic's therapy options range from individually-centered programs to family, couple, and group-focused care. Positive Reset will be on your side as you gradually recover from deep-seated issues through regular, consistent sessions. Over time, you can target significant advances in your physical well-being and emotional wellness.
A clinic spokesperson said: "Your mental health matters to us, so we are ready to support you as you achieve happiness and greater well-being, whatever difficulty you are having. Our providers care about your unique perspective - we will provide comprehensive treatments to fit your needs in a way that is best suited to help you thrive."
With the latest announcement, Positive Reset continues its ongoing mission to successfully guide you through depression, grief, and other mental health crises. In order to ensure that its essential outpatient treatments remain accessible, the program accepts common insurance coverages including Medicaid and Medicare.
How are you? This question isn't just a nicety - your answer is their priority. Positive Reset knows that it can be hard to share your struggles. With their help, you can work on putting your struggles in the past.
You're never alone - whether you're in or around Eatontown, click https://positivereseteatontown.com to learn more about Positive Reset and the outpatient mental health therapy plans you need.
Sponsor Ads
Report this Page
Created on Jun 4th 2022 02:21. Viewed 82 times.
Comments
No comment, be the first to comment.