Get Non-Toxic Eco-Friendly Soap-Free Procyon For Cleaning Your Spokane, WA Home
by PRC Agency
PR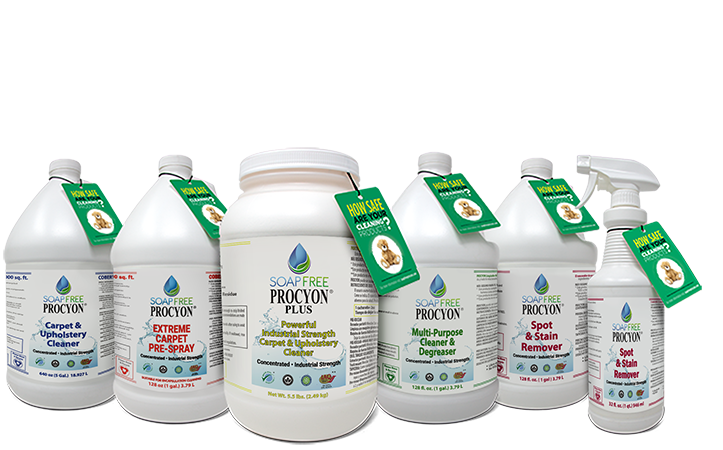 You surely don't want to keep inhaling the invisible fumes from the toxic cleaners you've been using. There's a better alternative.
Plus Manufacturing's Soap Free Procyon green cleaning products help customers have eco-friendly clean homes and businesses.
You can get more information about innovative Procyon at https://soapfreeprocyon.com/shop
These environmentally friendly cleaning products can help you maintain a green home or business. The company has a 38-year tradition of providing green products for residences and businesses.
Research has shown that the chemicals in many traditional cleaning products are pollutants that contribute to smog, lessen the quality of drinking water, and are toxic to animals. When the products are rinsed down drains or flushed down toilets, some chemicals are not removed by waste treatment processes but instead, pollute the waterways.
These same chemicals are also harmful to you, causing headaches or breathing problems. Long-term exposure to these chemicals has even been implicated as a contributing factor to cancer.
Considered one of the safest and most eco-friendly carpet cleaning products on the market, innovative Procyon products are powerful enough to clean the dirtiest messes, while being biodegradable, hypo-allergenic, free of soap, detergent, and odors.
Procyon removes the build-up left by traditional cleaning products that causes rapid re-soiling. Free of volatile organic compounds (VOCs), it has been proven to be safe for children and pets, as well as asthma and allergy sufferers.
Certified by Green Seal, The Carpet & Rug Institute, and others, Procyon has more certifications than any other product of its kind. Plus Manufacturing says that consumers can have brighter floors and longer-lasting clean carpets with no soap residue.
Having provided environmentally safer cleaning products for almost four decades, Plus Manufacturing's goal is to lessen the impact of toxic chemicals on both the environment and people's health.
This company's eco-friendly products include carpet and upholstery cleaner, tile and grout cleaner, multipurpose cleaner and degreaser, extreme carpet pre-spray, and spot and stain remover.
A company spokesperson states, "Our founder Ivan Day started Plus Manufacturing, the manufacturer of Soap Free Procyon, over 38 years ago with one idea in mind – to do the right thing by making a carpet cleaning product that is safer and healthier while being more environmentally preferable than anything else on the market."
Are you ready to go green? Changing your cleaning products is one step that's really much easier than you might have thought.
You can call 800-776-2966 or go to https://soapfreeprocyon.com/shop if you need more information about cleaning products that are safer to use.
Sponsor Ads
Report this Page
Created on Jan 11th 2022 09:01. Viewed 114 times.
Comments
No comment, be the first to comment.