Get Full-Color Custom Cut Election Banners & Signage At This US Sign Printer
by PRC Agency
PR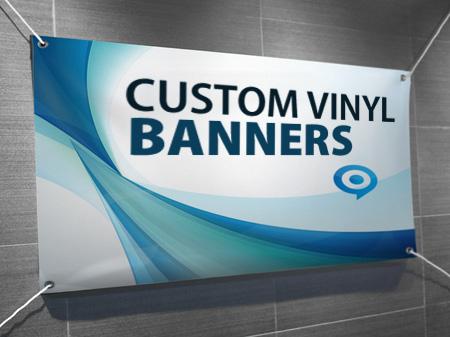 As the electorate becomes increasingly polarized, margins of victory in many races become vanishingly small. Political signs may look like clutter to some, but name recognition matters, especially in down-ballot contests. And the best way for cost-effective exposure is signage - so make yours count!
Big Daddy's Signs, which is family-owned and operated, now offers affordable corrugated plastic, aluminum, 12 x 18 yard signs, and weather-proof vinyl banners for campaign promotional events. The firm enables you to upload full-color graphics and the campaign's own imagery and typographical selections to create custom-made signs that can typically be shipped out within one business day.
Check them out at https://bigdaddyssigns.com
The company now also features four specialized campaign packages, which all include color, double-sided yard signs, vehicle magnets, 3 x 4 feet vinyl banners, and double 'H' stands - lawn signs metal stakes that work well with corrugates signs, in particular. Additionally, the company maintains many design templates that you can choose from.
The amount spent on political advertising and yard signs increases every year - although the costs of the latter pale in comparison: in the last election cycle, total political advertising spending - once the dust had settled in Georgia - reached just under $9 billion, a new record. ROI, always difficult to measure, is now deemed almost irrelevant: campaigns must maintain visibility everywhere, at all times.
Political professionals advise yard signs and banners to include simple graphics and typography for best results, avoid complex images and photographs, and feature one bold color that will be strongly identified with the campaign.
A campaign or candidate's name recognition and exposure can be enhanced significantly by the presence of both yard signs and banners. Big Daddy's Signs' full-color vinyl banners - which come with brass grommets or eyelets - are available in multiple sizes on 13-oz flexible and tear-resistant glossy stock. Portable banners are also suitable for both indoors and outdoors and cost less for shipping. Together with yard signs, they represent the staple promotional materials of any political campaign.
Experienced veterans, Big Daddy's Signs' staff members are all aware of the pressures inherent to political campaigns - whether for school board officials or national races. The firm's design team can typically manage turnaround times within an hour for design proofs, once you have made your selections.
One customer commented: "I bought my signs for my tribal campaign. They were more than I could have asked for. They designed it like I asked and their prices were great compared to local ones where I live. I will most definitely use them again which I'm fixing to do now. Phenomenal job and turnaround which no other company could do."
In 1800, Thomas Jefferson was elected President by one vote in the House of Representatives after a tie in the Electoral College. How did that happen?!! That was 20 years before yard signs took off - that must be why!
Go to https://bigdaddyssigns.com and save big on summer packages - because your democracy needs you if it's going to last!
Sponsor Ads
Report this Page
Created on Jul 26th 2022 02:11. Viewed 59 times.
Comments
No comment, be the first to comment.