Get Free Health, Food & Nutrition Advice From This Online Nutrition Platform
by PRC Agency
PR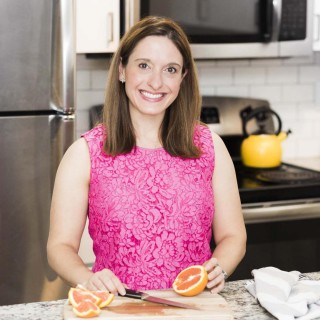 Do you have questions about how your diet is affecting your weight and your health? Do you feel like you're doing all the right things but you're not feeling the results? This is where a Registered Dietitian can help.
If you've tried all kinds of different health improvement fads, or the latest diet craze, only to find yourself still struggling with health issues that limit your lifestyle, you're not alone.
Your body is an ecosystem, and sometimes it takes someone with a background in the science that defines your body for you to find the right foods that will help you accomplish your weight and health goals.
When you connect with Registered Dietitian Katie Pfeffer, founder of online nutrition platform One Hungry Bunny, you can arrange for a free consultation.
One Hungry Bunny offers science-based diet education and nutrition advice, and a ton of tasty, healthy recipes. Whether you want to improve your eating habits, manage a chronic illness, lose weight, or create a holistic wellness lifestyle that includes nutritional foods that don't sacrifice taste, you'll find everything you need at One Hungry Bunny.
Arrange for your free dietary consult right now, at http://onehungrybunny.com
When you work with a Registered Dietitian, you can discuss your personal health goals, making them easier to achieve. After all, you need to know where you are to know where you're going.
Although nutritionists can help you with weight loss, the overall focus is a healthy, more energetic you.
Katie Pfeffer offers video and telephone consults for the personalized insights and science-based guidance you're after. She'll take a look at your current nutritional habits, health decisions, and goals to help put you on track.
With over five years of dietitian experience in inpatient clinical settings, Katie has worked in the ICU, Psych, and general medical units in Boston, Massachusetts, assessing nutritional needs, calculating general enteral and parenteral nutrition support, and providing necessary nutritional guidance and education. She can help you understand what kinds of challenges you're facing might be diet-related, and can give you the tools to turn that ship around.
When you click on the One Hungry Bunny platform, you'll find a whole range of fantastic recipes that are appropriate for any healthy diet, including vegan and vegetarian. Many of the recipes are also kid-friendly, and versatile enough you can prepare them for breakfast, lunch, or as a side dish for dinner.
A great way for you to start your day is with a protein-packed breakfast. This will stave off hunger as you move through your mid-morning and will keep you energized and focused.
The Easy Vegan Quiche Cup recipe featured on One Hungry Bunny gives you an excellent source of cholesterol-free polyunsaturated fats, (known to benefit heart health), as well as a good amount of iron, B vitamins, potassium, and zinc. You can even prepare your quiches ahead of time and store them in the fridge for a healthy, on-the-go snack any time you need.
Other featured recipes at One Hungry Bunny include Herb and Mushroom Sourdough Bread Stuffing, Lemon Raspberry Muffins, Maple Pecan Granola, and so much more. Looking for healthy chocolate chip cookies? You'll find that recipe on the platform's landing page.
With free nutrition counseling by phone and video, Katie Pfeffer offers you practical nutrition advice and personalized simple solutions to your everyday health concerns that you can access quickly and conveniently from home.
Are you ready for the new you? Visit http://onehungrybunny.com to find out more.
Sponsor Ads
Report this Page
Created on Feb 22nd 2022 10:57. Viewed 264 times.
Comments
No comment, be the first to comment.