Get Dyeable Wigs & Custom Accessories For Cosplay At North Reading Costume Store
by PRC Agency
PR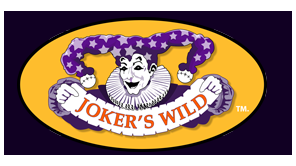 Attending Anime Boston as Tanjiro Kamado or Nezuko? Going to a convention with a group of friends all dressed up as the Black Council - or Green, no one's judging (except they totally are!)? Or maybe you have a steampunk-themed party scheduled?
Whatever your costume needs, The Joker's Wild can deliver - and then some!
The North Reading costume store, which boasts the largest selection of costumes and accessories in New England, is more than ready for the upcoming cosplay events taking place in Massachusetts.
Check it out at https://thejokerswild.com/testimonials
NorthEast ComicCon 2022, PAX East 2023, and Anime Boston 2023 are just some of the upcoming events which are expected to draw cosplayers from across the state and beyond. If you're attending any of these events and need some help with your costume, the staff at The Joker's Wild will be delighted to help you find the trendiest outfits, the coolest jewelry, and the most awesome weapons!
"Our passion is being there for our customers as they develop an idea or concept - lending a hand in teaching them how to apply makeup, accessorize, and complete a project." said a spokesperson. "We are constantly looking for the coolest new items to add to our shelves so you can always count on The Joker's Wild to be up to date with merchandise."
Whether you're a professional or amateur cosplayer, authenticity and originality are key! You want your Rhaenyra to look authentic - but you also wanna add that personal touch! When you shop at The Joker's Wild, you not only get a variety of accurate costumes for anything from children's cartoon characters to the vilest villains of Gotham, but you also get a whole bunch of accessories, wigs, headwear, prosthetics, and makeup options for full customization.
Want to add a steampunk flair to your Catwoman? Done! Wondering what Mikasa Ackerman might look if she existed in a cyberpunk world? Can do! Want to give your Geralt of Rivia an '80s rock star look? Having a hard time imagining THAT - but it can be done!
The staff at The Joker's Wild, with backgrounds in art, design, and theater, can assist you in creating a truly one-of-a-kind cosplay outfit. If you're new to cosplay, the staff can provide instructions on how to use prosthetics and apply makeup to create wrinkles or make the nose look larger. Or whatever else you need to do to your face... bruises, cuts, big eyes, scars - you name it!
In the wigs department, the shop has anything from colorful anime hair to theater and stage wigs made from quality fibers or human hair. If you can't find exactly what you're looking for, the staff will be happy to make a custom wig just for you!
About The Joker's Wild
Open all year round, The Joker's Wild is proud to be offering the largest collection of costumes and accessories for holidays, themed parties, theater, cosplay, larping, and more. With locations in North Reading and Danvers, it is only 30 to 45 minutes away from almost anywhere in Massachusetts. Founded in 1969, the company recently celebrated over 200 5-star Google reviews.
One satisfied customer commented, "The best customer service I probably have ever had. Everyone in the store was beyond eager to help me out with my four different costumes. I already had everything planned in my head and the staff actually helped me make my plans even better. They all really know what they are talking about and are extremely organized. I'll never shop anywhere else for Halloween than here."
And that's just one out of many happy customers! A witch from Salem wrote this review, "This place is amazing, any costume you could possibly want for any occasion you will find here! Stocked with more adult costumes than you will find anywhere else!"
Okay, she may not be a real witch! But, when you get a costume at The Joker's Wild, you not only look the part, you feel the part!
Read more awesome reviews at https://thejokerswild.com/testimonials - and visit the store to find your perfect outfit!
The Jokers Wild (Rt28) 204 Main Street North Reading, MA 01864, North Reading, MA 01864, United States Website https://thejokerswild.com/testimonials Phone +1-978-777-7206
Sponsor Ads
Report this Page
Created on Dec 13th 2022 00:42. Viewed 41 times.
Comments
No comment, be the first to comment.