Get A Health Care Appointment & Billing System That Improves Patient Engagement
by PRC Agency
PR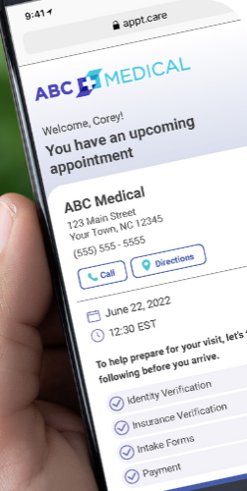 If your patients struggle to stay informed about their upcoming healthcare appointments and pending payments, perhaps you need a clear and more efficient system. That's why Millennia has launched its comprehensive patient engagement and payment platform that offers better connections and transparency for your patients.
With their platform, Millennia helps you streamline and simplify all the non-clinical aspects of your healthcare services, such as a patient's appointment scheduling, payment estimations and processing, insurance eligibility verification, and patient engagement.
Visit https://millenniapay.com for more information.
The comprehensive software is available for use by health care providers across multiple areas, such as medical groups, physician offices, emergency centers, ambulatory surgical centers, post-acute care providers, and hospitals.
Effective communication is one of the best ways for you to ensure a positive experience for both your patients and your practice. However, due to outdated and non-compatible systems in use, staying on top of daily tasks can often become a time-consuming and arduous task, leading to delays and overall frustrations. Millennia's software platform provides you with a modern solution that gives your patients transparency while streamlining your daily processes.
Featuring all the key services that a patient needs to schedule visits and make payments, the all-in-one platform allows them to see all their details in one, easy to navigate, location. With clear information and details, patients can book appointments, check their eligibility, join waitlists, and receive reminders for upcoming appointments directly through the platform.
You can set the system up for your needs by listing current availabilities and services. The platform also allows for the inclusion of your pre-arrival questionnaires and consent forms to speed up appointments and eliminate lengthy paperwork tasks.
Millennia's integrated patient payment solution also provides a simple means for billing and payments to be processed, giving your patients the ability to clearly see and manage balances in real-time. The platform offers 24/7 access to Millennia's dedicated concierge team that offers payment plan management and financing services to help patients should they need additional assistance.
If you want to see how the platform could improve your patient engagement, you can arrange free demonstrations through the company's website, where you can also find further details on its features and pricing.
Chris Garnett, Chief Marketing Officer at Millennia, said, "We provide a personalized experience that simplifies the process and improves patient payments by 2-4 times the national average."
Improve the patient experience for your practice with Millennia's patient engagement platform today!
For more information, you can visit https://millenniapay.com/solutions where you can book your free demonstration.
Sponsor Ads
Report this Page
Created on Jun 17th 2022 02:11. Viewed 46 times.
Comments
No comment, be the first to comment.