Factors to Consider While Choosing a Good Coffee Maker
by Micheal D.
Content Curator
Coffee Maker is the most important components of your kitchen, if you are a coffee lover. What do you look for after waking up in the morning? Most of you are going to say, a hot cup of coffee, right? The only way to make sure you have a nice cup of Java is by choosing the right coffee maker.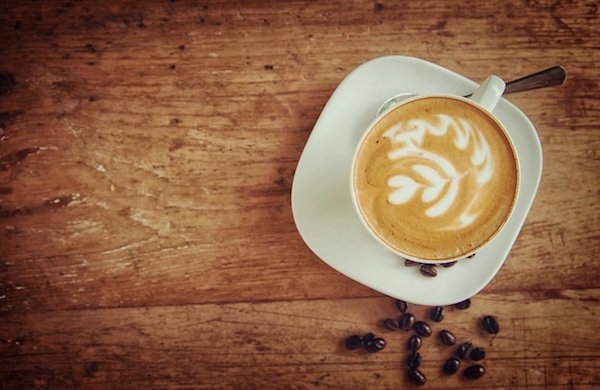 There are various factors to be kept in mind before selecting a good coffee maker.


Some of you might think what are the benefits to having a coffee maker at home, when I can just get a cup of coffee from any of the coffee shop, wait. Wouldn't you like to make your own coffee that satisfies your taste buds?


But hold on my friends! There are some of the things that you should keep in mind before buying a coffee maker.


Types of Coffee Maker

This is the most important question that you might be asking yourself before buying a coffee maker. With several option available in the market, you can easily get confuse and buy a wrong coffee maker. Don't worry we will discuss the types of coffee maker in detail, helping you to select the best one according to your preference.


Let us look at some of the types of coffee maker.


Single Serving Coffee Maker:


As the name suggest single serving maker will prepare coffee that is enough for a single person. This type of coffee maker are the most popular one's in the market and is liked by majority of the customers. The coffee maker is easy to use and gives you the freedom the mix the flavour in order to make a perfect coffee. It comes with a pod which is used to fill loose coffee beans.
One of the example of this type of coffee maker is, Keurig. Considered as one of the best coffee maker, you can choose this without having any double thoughts.


French Press Coffee Maker

:




It is one of the cheapest and easy to use single serving coffee maker. The reason why it is so famous lies in its working. Just add some coffee beans, hot water and close the lid. The lid will force down to the bottom compressing coffee beans and water. No need of electricity, its manoeuvre capability makes it a nice coffee maker.


Single Drip Coffee Maker:

These type of coffee maker are most common in offices or home. Easy to use and not much expensive attracts the customers to buy. Just add ground coffee, hot water and you are good to go. You can make coffee as strong as you want and can use any filter of your preference.

Quantity

How many people are there in your home that likes to drink coffee? If your answer is 4-5 then single serve coffee maker is not the option for you. You would like to buy a coffee maker that can serve 4-5 at a time or you would be making 5 cups of coffee by the time you get out of your home. Fresh Press coffee maker is a nice option for a family of 5 and for single use drip coffee maker or single serve coffee maker will do the job for you.


Easy to use

You wouldn't want to strive after waking up in the morning for coffee right? Convenience is the factor that matters, a machine should have well defined control buttons to:


• Start or pause the brewing.
• For making the coffee stronger.
• Water filling options.
• Easy to clean.


Space

Always look the dimensions of the coffee maker before taking any decisions. Select the coffee maker according the space available in your kitchen. Some of the coffee maker are larger in size and will take extra space. You would not want to keep the coffee maker inside the cupboard and taking it out again and again this will decrease the use of coffee maker. Keep in mind the counter space that the maker is going to occupy in your kitchen.


Cost
Look for the coffee maker that fits in your budget, but spending a little more today will help to reduce the future cost of the coffee maker. If the coffee maker cost a few thousand dollar more than you budget then you have to cut down some luxuries and compromise a little.
All in all look for a coffee maker that suits your style and last long enough in the future.
Also some of the factors like filter change, build material, technology used are handy too while looking for a coffee maker.
Sources:
Sponsor Ads
Report this Page
Created on Jun 26th 2018 01:27. Viewed 289 times.
Comments
No comment, be the first to comment.