Experience Super Fast Wireless Speed with ASUS RT-AC1200GU Dual Band Smart WiFi Router
by Winola Gearvita
designer
With the development of intelligent hardware, a good wireless router is not only focused on the stability and strength of the signal, almost all router manufacturers are working hard on intelligence, and have carried out a lot of humanized design for workmanship, function and packaging, etc. The protagonist of today is the
ASUS RT-AC1200 router
, behind the big brand, how is the performance of this router? Let's take a look at the details.
ASUS RT-AC1200GU runs on 802.11ac chipset, whose performance is perfect for streaming up to 4K UHD videos, online gaming with support for latest gen consoles such as Xbox One and PlayStation 4 and performing other bandwidth-intensive tasks.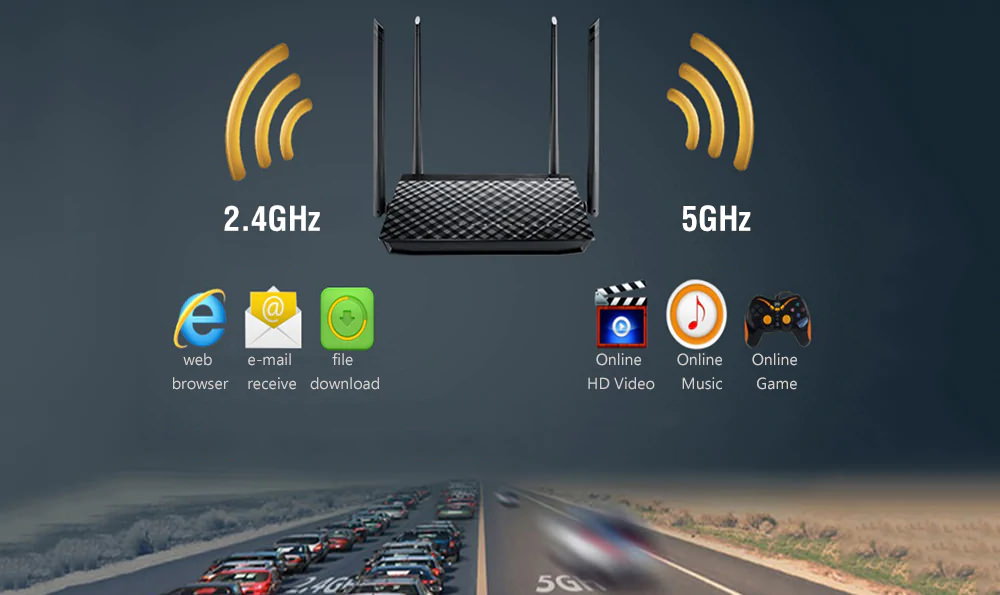 For a wireless router, we are most concerned about the speed of the network. Delivering 2.4GHz and 5GHz concurrent bands at up to 300Mbps and 867Mbps, respectively, RT-AC1200GU has a total combined bandwidth of up to 1167Mbps. You can perform basic tasks like web browsing and file downloading on the 2.4GHz band, while simultaneously allowing multiple devices to stream in 4K UHD videos or support online gaming and other bandwidth-demanding applications smoothly on the clearer 5GHz band.
To enable expansion of the coverage of the router and allow for multiple device access, it comes with four 5dBi external high-gain antennas, two of which support the 2.4GHz band while the other two support the 5GHz, provides a wider range of coverage and superior performance, even in larger residential spaces.
For fast and reliable Internet connectivity with multiple device access, the
ASUS RT-AC1200GU wireless router
is outfitted with four Gigabit Ethernet ports delivering a speed of 1000Mbps so you can enjoy smooth media streaming and networking-related tasks. Apart from the noteworthy capacity to provide Internet connection to multiple devices such as PCs, tablets, laptops, smartphones, consoles and wireless printers, it also allow printers, scanners, hard drives and 3G/4G sharing through the built-in multi-purpose 2.0 USB ports, while ASUS AiDisk support allows you to access, share, and stream files from your home PC to internet-connected devices. You can create your own domain name for the FTP server than share files with your friends.
Share your internet connection with your guests with no need to share your personal password or network resources. ASUS Guest Network supports up to six separate guest networks, the 3-way guest mode in 2.4G and 5G networks can be set respectively. Different permissions or passwords can be set for different visitors, this way guests cannot access your primary network or any other connected devices, which is very helpful for users who use internal network to share data.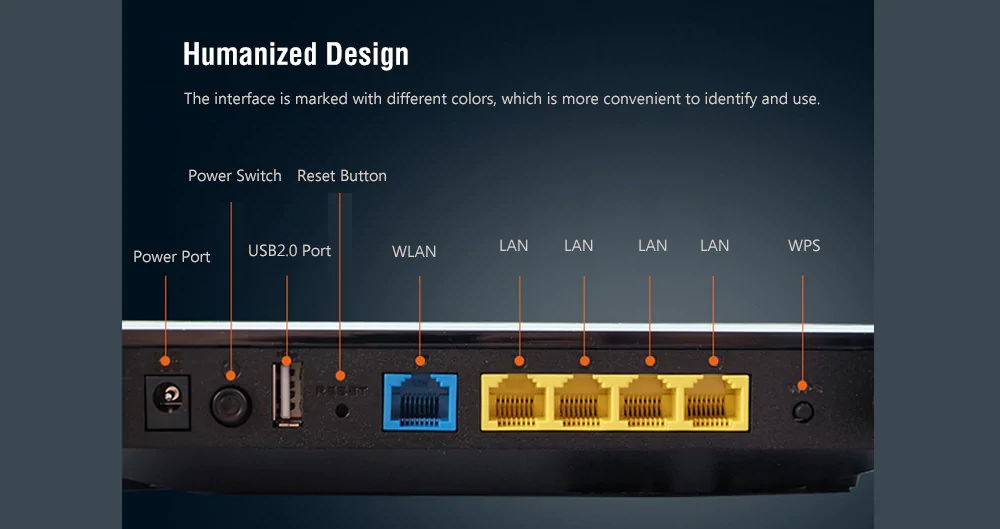 In most routers, there is a QoS management system for bandwidth traffic, the ASUS RT-AC1200 router not only provides related management, but also uses graphs to monitor the traffic of each interface. This intuitive approach makes it easier to manage traffic for your network.
Another great thing about the
ASUS RT-AC1200GU smart WiFi router
that parents with little children in their homes would appreciate is the router's parental control function. With it, you can create a secure and restricted wireless network as you are able to filter the web pages that your child can access, limit your child's access to Internet, and set their time of network usage. You will also have the option to mount the unit on the wall to keep the router out of your child's reach.
Setting up the router is so quick and easy that even beginners won't be intimidated by it. With a very organized and user-friendly interface, and with the setup wizard to guide you through the entire process, it will take you less than a minute to complete the initial setup. The user interface is available in 16 languages and comes with detailed information on the settings to make sure you won't get lost in translation. Once the router is up and running, you can also easily manage and customize the settings to suit your needs and preferences.
In your increasingly mobile-enabled life, having control over your network via an app is more important than ever. The new ASUS Router App is built from the ground-up to be both intuitive and robust, allowing you to setup your router, manage network traffic, diagnose connection issues and even update firmware, all without needing to boot up a PC.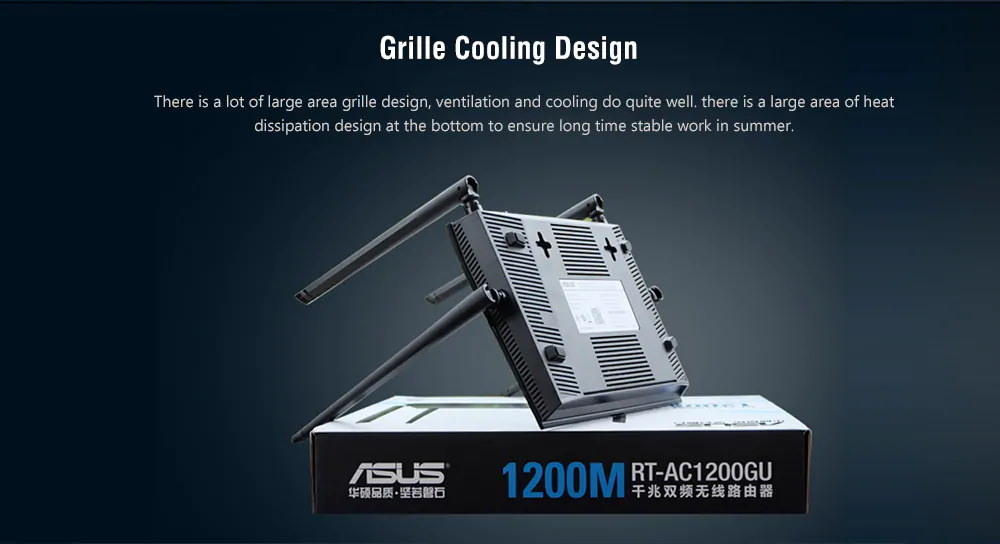 There is large area of grille design at the bottom for ventilation and cooling, ensures long time stable work in summer.
How long a router can be used? Many people will say that as long as it doesn't break down, it can be used all the time. If you want to achieve this goal, then the scalability and applicability of the router must be great, to meet the WiFi needs for at least a few years or even longer. Nowadays, 2.4G single-frequency routing common in ordinary households, many people feel that the Internet is slow, because the 2.4G channel is too blocked. This ASUS 4-antenna dual-band router, equipped with 5G channels, has faster Internet access and is only within $80 of the budget on
gearvita
.
You may also like:
Sponsor Ads
Report this Page
Created on Jul 22nd 2019 03:05. Viewed 689 times.
Comments
No comment, be the first to comment.