Everything You Should Know About the Separation Agreement
by Kerry Rose
Writer at Pro-Papers
You asked yourself: what is better to do six months of seclusion with your husband - to divorce him or sign a Separate Accommodation Agreement?
Since October 2010, New York State introduced a new reason for divorce, called no-fault, that is, spouses have the right to break up without any reason or reason. Prior to this, serious reasons were needed, such as treason, abuse, leaving home, or a Separation Agreement registered in court, on the basis of which the couple lived separately for more than a year before applying for a divorce. Thus, the existence of such an agreement a year later allowed the spouses to divorce without any other reasons.
Then the question arises: is this Agreement necessary at all now? The answer, oddly enough, is positive, since there are many reasons why spouses prefer to enter into such an agreement instead of filing for divorce. One of the reasons is that one of the spouses does not lose health insurance received from the employer of the other spouse.
Therefore, the Separate Accommodation Agreement continues to exist for purposes other than divorce, and you need to decide for yourself whether you are ready to break off all relations at once or if you need time.
What to do if the relationship with her husband is getting worse and worse, but so far there is no desire to go for a divorce, as there are small children and a lot of joint property.

As I already noted in the question above, if you are not ready for a divorce, then you can take the first step from the Separate Accommodation Agreement. This Agreement defines the conditions for the separation of the spouses, such as where exactly they will live, guardianship of children, child support and/or spouse, division of property and many other issues that are resolved during the divorce. At the same time, if you and your husband decide to live together again, then you can simply break your Agreement, or it will simply lose validity if the spouses resume their life together as husband and wife.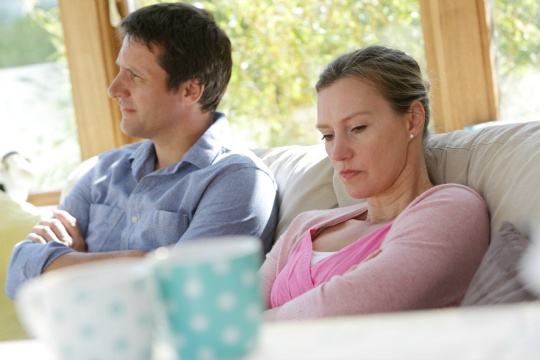 If you are not ready to enter into any Agreement with long-term consequences, then you can contact the Mediator who will help you come to a mutual decision on issues that you and your husband could not resolve on your own and will draw up a plan or plan for your further residence. A mediator is an independent legal entity, as a rule, a lawyer with extensive experience in family law, and the process itself is known as mediation. As a result, you will have an Agreement that you can officially certify and subsequently use as the basis for the Separation Agreement or divorce, or simply help you resolve the issue of separation.
In any case, I would advise you to contact a mediator who can clearly explain to you what problems you might encounter in case of divorce or when living separately and will help you better understand your family problems.
Sponsor Ads
Report this Page
Created on Feb 6th 2020 09:41. Viewed 244 times.
Comments
No comment, be the first to comment.