empty capsule industry market size
by Elleder P.
packaging machine, pharmaceutical machine, capsule
In 2015, the demand for capsules in China has reached 300 billion, with a compound annual growth rate of 8.3% in the past five years.
From the perspective of industry market composition, empty capsules are widely used in health food and pharmaceutical fields. According to Wind industry data, the market share of pharmaceuticals in the retail market dropped significantly from 11.28% in 2004 to 8.10% in 2014. The market share of health foods has gradually increased, accounting for 10.99% of the entire retail market.
For the health food market, industry data shows that the health food industry accounts for about 10% to 15% of the total demand for empty capsules.
Global health food sales will account for up to 5% of food sales, including Europe's annual market retail sales will reach 30 billion US dollars, the US annual market retail sales will reach 20 billion US dollars, and the global annual market retail sales will reach 100 billion US dollars .
Due to the late start of China's health food industry, the industry's regulatory system and production technology level still have a certain gap compared with the developed countries' markets. The health food industry's share of the entire food industry is not large, But with China, a series of regulations on the health food industry have been introduced. The Chinese health food market has gradually become standardized and legalized. In recent years, it has shown steady growth and good development. In 2015, China's health care products market totaled nearly 200 billion yuan; currently, the per capita consumption is only 16.5% of the average Americans, and the room for improvement is large. China's health care products market is in a growth stage. In 2005, the market size was only 60 billion yuan. But now It has become a huge market of 200 billion yuan. The compound growth rate in 2010-2015 is 12%.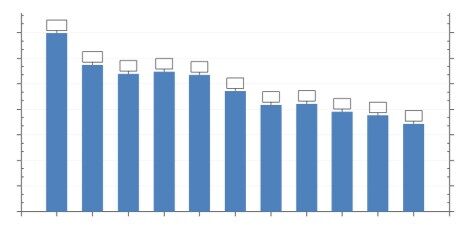 Market size is expected
According to Frost & Sullivan statistics, the total sales of gelatin in the world in 2012 was about 359,000 tons. In the main application fields of gelatin, the proportion of medicinal gelatin is about 30%, that is, 107,700 tons. According to the calculation of 120 million capsules produced by 10,000 tons of medicinal gelatin, the total output of gelatin capsules in 2012 is about 129.2 billion. According to the 2012 production of gelatin capsules accounted for 95% of all types of capsules, the total global capsule production in 2012 was about 130.4 billion. Based on a conservative calculation of a compound annual growth rate of 3.5%, it is estimated that the total global capsule production will reach more than 1.5 trillion in 2015. Based on the alternative advantages of plant empty capsules to gelatin capsules, we expect that plant empty capsules may occupy about 10% market share in the future, that is, 150 billion tablets, and the price of 0.045 yuan/grain is 6.75 billion yuan. At present, the plant empty capsule industry is still in the growth stage, and major capsule manufacturers have begun to layout, and there is still much room for improvement in the future market.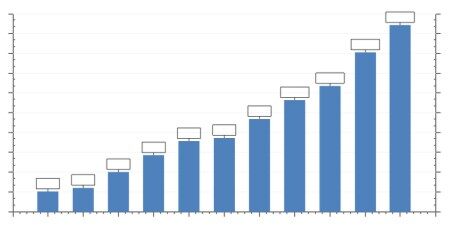 Sponsor Ads
Report this Page
Created on Sep 15th 2019 22:02. Viewed 218 times.
Comments
No comment, be the first to comment.