Emerging online streaming platforms on TV
by Dorano V.
Professional PR since 2010
Almost everyone has a smart tv nowadays, and what people look for when buying one would be the fact that if streaming platforms like Netflix, Amazon Prime Video, YouTube, or the new Disney+ is provided along with the smart tv. The old cable tv methods are long gone. With easy access to various forms of entertainment anytime and anywhere, online platforms are getting all the profits from the entertainment business, compared to blockbuster theatres or cable tv providers. With the ongoing pandemic, producers have started relying on such streaming platforms to get a leg up in sales and movie streaming. For the most recent news updates, you can get more at LiveNewsNow cnn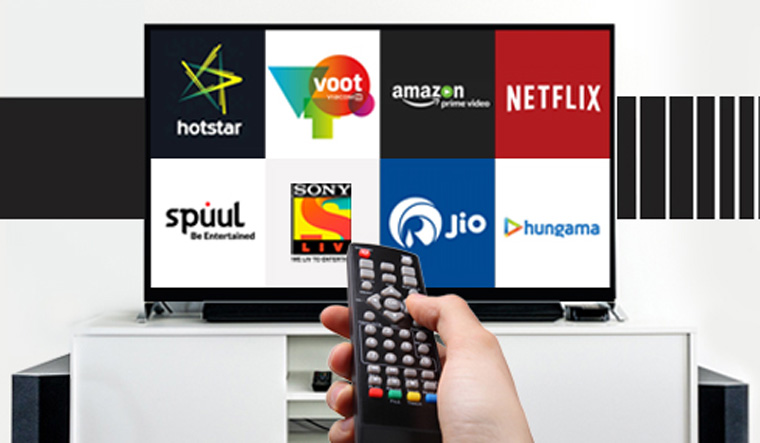 Online streaming platforms may seem fairly recent, but you would be surprised to hear that Netflix was founded in 1997 and services like YouTube in 2005. The history of media streaming is very fascinating. ESPN SportsZone successfully steamed a live broadcast of a baseball game on 5th September 1995 using the technology of Real Networks. Real networks and Microsoft soon got into a legal battle to dominate the media streaming community from which Microsoft emerged victoriously. Unfortunately, Microsoft was not able to gain much money through this, although Macromedia was able to dominate the community with Flash Player. But there remained one very prevalent problem, a huge bandwidth was required to stream these services which made it usable only to very few people. This was solved by Move Networks that introduced the HTTP-based adaptive streaming that delivered media in small file sizes and allowed the player to request these files in different qualities that can be adjusted for the network speed. This eliminated buffering to a very large extent and increased users that consumed the online streamed content. Following this, Microsoft launched Smooth Streaming technology, soon after which Netflix, Apple, and other platforms followed suit. Now they are the most widely used platforms as information and entertainment sources.
The reason why these online streaming platforms are getting all the hype lies in its easy to use interface and highly personalized choices of content. We all know that when we click on a movie we want to watch, movies, shows, or videos with similar content come up as recommendations. This is essential to keep the attention of the consumers and bring in more subscribers. They allow each movie into genres so that when you would like to watch a horror movie with your friends, you don't have to work around and search up every horror movie and instead just browse through the 'Horror' Genre. What about when you go out on a trip where you don't have television available? Streaming platforms like Netflix and YouTube provide their services on any browser so that you can easily use it anywhere.
Here are some of the most popular streaming sites:
Netflix: We have all used Netflix, or at least heard of this streaming site. It is an American content platform founded by Reed Hastings and Marc Randolph in California. It is currently headquartered in Los Gatos, California, and offers a subscription-based streaming service from a large variety of movies, films, etc. It is known worldwide and has a far-reaching audience due to its availability. Netflix's operating income is estimated to be over $1.2 Billion.
YouTube: This content streaming website is open to all and results in a very interactive and useful place for sharing content. We all have often used YouTube for cooking tutorials, study materials, and entertainment. YouTube is an American video-sharing platform headquartered in San Bruno, California. It was founded by Chad Hurley, Steve Chen, and Jawed Karim in February 2005. It is currently owned by Google generating a revenue of $15 Billion. It allows users to share, like, comment, and report videos that allow it to grow by itself and makes it people-friendly.
Prime Video: This is an American video-on-demand, streaming, and rental service of Amazon.com. It additionally allows an add-on content service in the form of channels that allows users to subscribe to providers such as HBO, Shudder, etc. that increases their revenue significantly. They also distribute films and television series produced by Amazon Studios licensed as Prime Originals. Their current revenue is estimated at $ 1.7 Billion.
With these advantages, the online streaming market is set to grow exponentially and is capable to become the top priority for entertainment providers to generate profits. It is engaging to consumers and the universality of information and sharing rights will help in the growth of these platforms. Just know that online streaming platforms are the future of the content providing industry.
Sponsor Ads
Report this Page
Created on Nov 22nd 2020 12:06. Viewed 1,075 times.
Comments
No comment, be the first to comment.