Choosing a Salesforce Consulting Partner: Things to Consider
by Cloud 11
Build your business in the cloud
Salesforce is one of the finest CRM solution providers in the market. But if you've invested in it recently and don't have any idea on how to get started, you'll require assistance from a Salesforce consulting partner.

With a huge number of Salesforce verified partners available, finding the one that fits your needs can be a hassle. In this article, we'll provide you with some great tips to keep in mind while selecting the right partner.
Research and Inquire
Salesforce offers great tutorials, blogs, and videos for helping their clients. We suggest you check them out to get an understanding of what the platform does, the services it offers, and which solution will suit your requirement.
When you invest in a CRM like Salesforce, you should have at least a tad bit of knowledge of what it offers. This way, when you begin your search for a partner, you know what to look for and what questions to ask.
Finalizing a partner without having any technical knowledge of the platform is a decision that you might regret later. So, don't jump right into the deep end of the pool, upgrade your knowledge and then take your next step.
Create a List of Tasks you Require
Before selecting a Salesforce cloud certified professional, you should have a clear picture of the issues the expert is going to deal with. The problems of an established and large firm can be totally different from the hassles a small company or start-up may be facing.
Preparing a list of services and tasks will help you filter out your options. For instance, if you are a development company, you'd require a consultant who can handle the Quality Assurance and User Experience aspect of your projects. So, consultants with no experience in that field won't be of any help to your organization no matter how qualified they are.
Seek References and Recommendations
If you have any friends or acquaintances already dealing with a Salesforce consulting company, get some recommendations from them.
You can also go through different review portals to find out some reliable names. For starters, you can visit AppExchange and discover multiple Salesforce conducted reviews there.
Narrow down your choices to a few partners and then start calling them. Many consultants are happy to share their client (previous/existing) contact details too. So if you get a chance like that, go ahead and take it. Ask their customers about their experience, consultant responsiveness, prices, or any other questions in your mind to check their credibility.
Determine your budget
Determining your budget is an important aspect of selecting the right Salesforce consulting partner.
A skilled consultant will help you achieve your business goals, deal with the problematic areas, and meet even the tightest of deadlines. But can you afford a consultant who can do all this and more for you?
It is vital that you set a specific budget in your mind before looking out for options. Discussing your budget with the consultant in advance will help you ensure a sense of transparency and a chance to negotiate a great deal.
Plan for the Future
Your existing project may not last more than two months but the cloud certified professional you choose will be your partner for years. It's like picking a dentist or mechanic for your car, someone you can truly rely on.
While selecting a partner, be upfront about what you're planning for. Don't hesitate to tell them that you're in it for the long term. Being clear about it from the very beginning will help you a lot because even a consulting partner is looking for long-term partners.
Share your mission, vision, and goals with them so they can advise you better. A consultant is someone who helps you every step of the way, a guiding force who tells you what to do and what not to for your benefit. So, make sure you make a careful choice.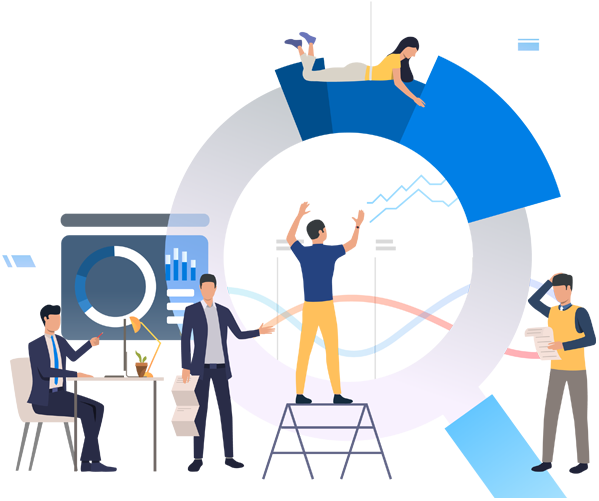 Sponsor Ads
Report this Page
Created on Jun 10th 2021 07:07. Viewed 45 times.
Comments
No comment, be the first to comment.