Caribe Shuttle Cancun the best transfer company in Cancun
by Joaquin Velazquez
Marketing
When we talk about traveling to Mexico and knowing the beauty of its beaches, its cenotes, its caverns, its parks, its gastronomy, its people, etc, etc. Cancun and the Riviera Maya or the Caribbean Mexico come to mind.
And this why? Well, it is no secret that Cancun is one of the best vacation destinations in Mexico, for its beaches, its people, its caverns, its cenotes, its climate and much more.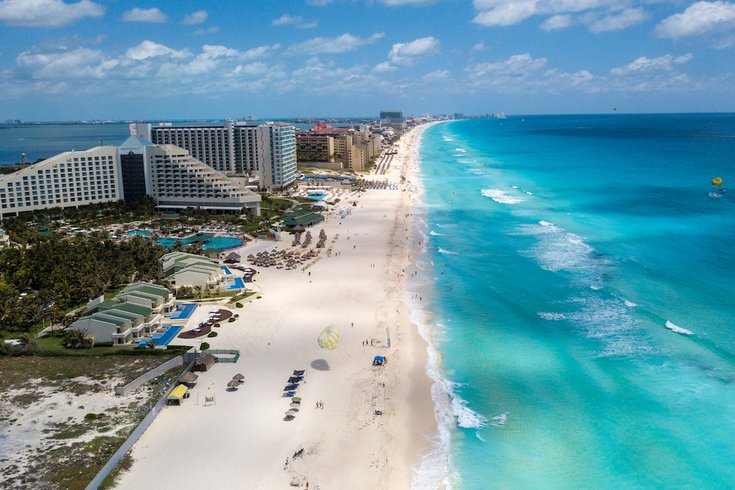 But this raises a new question for us. How to get around in Cancun? Well, like other cities around the world, the city of Cancun has public transportation services, such as private transportation.
And as you should imagine, public transport is usually the "cheapest" but not the most pleasant, because I'll be honest and without the intention of making up the truth. The public transport services are not new units, they do not have comfortable chairs, they do not have air conditioning and in some cases they "fill" the vehicle with many, but many people, which makes it very uncomfortable to travel.
Of course, this is talking only about public transport which does not reach other places other than within the city, that means that if you in a blog you have already read about the
things to do in Tulum
and that it is a city that is 2 hours from Cancun, you plan to go and meet her.
Public transport is not an option for this. Why? Well, first of all, there is no one that covers that distance and therefore you have to make use of collective transport, which although without a bit of comfort, there is no privacy, they are slow and sometimes they do not have "respect" for life. of the passengers.
It is enough to enter a news website and see how many "vehicles" are crashed each day in the city, but then what is the best way to get around Cancun? The answer is simple: Through a
Cancun airport transportation
service.
This service has different costs depending on the place you want to go, for example a transfer from the airport to the center of Cancun can cost from 30 to 35 USD, and one to other places outside the city such as Tulum, Puerto Morelos or Playa del Carmen , it can cost from $ 80 to $ 200.
However, the cost is worth it, because they are private transports, fully equipped and the best thing is that they guarantee your safety and that of your family by having highly trained drivers to provide the best service you deserve.
And although there are many companies in the city, one that we highly recommend is the Caribe Shuttle transfer company, a Mexican company with more than 5 years of experience in the market.
This company offers transfers throughout the city of Cancun, Riviera Maya and even to other more distant destinations such as the city of Merida.
But why is it one of the best options? There are many transfer companies in the city and each of them offers different services, however this is the most recommended for the quality between the price and the impeccable service it offers and no, we do not say it, some of its clients say it .
Without a doubt, this is the transfer company that you need on your trip to Cancun.
Sponsor Ads
Report this Page
Created on Mar 4th 2021 10:32. Viewed 202 times.
Comments
No comment, be the first to comment.