Car Repair Problems - How to Keep Your Vehicle in Tip-Top Shape
by Connor Cranswick
Western auto Service
Car maintenance is as important as you care for your health because any ignored issues grow larger. It is a mechanical structure that works when several components are attached in an organised manner. Some vehicles suffer due to the road accidents whereas others due to the irregular service. The components of vehicle depreciate their value due to the continuous running. If not replaced or repaired on time, it also becomes a security threat. Both interior, as well as the exterior of car, needs to be in tip-top condition. The
experts in car service in Melbourne
offer complete assistance regarding repair as well as preparation or roadworthy certificates. Some major problems that every car owner faces are mentioned below.

Most common services required in a car1) Brakes checking
Brakes are among the most used components of a car because they are used several times while driving. The brake oil, discs, rotors and pads work together to stop your vehicle. When used frequently, malfunctioning is obvious. The smooth braking system is essential for comfortable control and safety in dangerous situations.
2) Engine oil changing
Engine oil is responsible for adequate lubrication of engine because friction cause a lot of heat. The right amount of lubrication is essential so that car runs smoothly. Along with time, it starts burning and loses the ability of lubrication. Ignoring regular oil check-up during car service in Melbourne endanger the whole engine. If the friction increases inside the engine, you may face issues like overheating and ceasing of engine permanently.
3) Coolant refilling
Just like engine oil is meant for controlling overheating issue in engine, coolant is used to neutralise the radiator. Generally, half proportion of coolant fluid is mixed with half portion of water. Radiator helps in maintaining the temperature of engine thus adequate quantity of coolant is essential to maintain the efficiency of vehicles.
4) Tyres alignment
Continuous driving on different kinds of terrains causes misalignment in tyres that can also become the reason of accidents. If you drive your car for long journeys especially in hilly areas, regular check-up of wheels alignment from the providers of best car service in Melbourne becomes more important.
5) AC Maintenance
An air conditioner is among the delicate parts of a car because a small fault in compressor, condenser or water outlet can result in insufficient cooling. If the problem persists for a long time, it may cost much higher than you imagine. In the regular maintenance process, never forget to include air conditioning efficiency.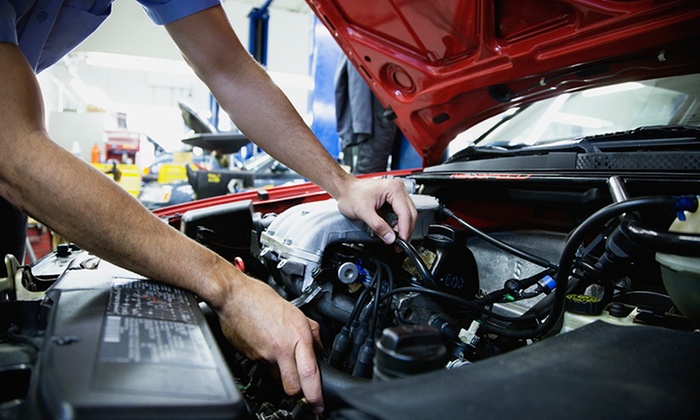 Most Common Replacements Required In Car
Some of the most common services of every car are mentioned below but sometimes parts replacement becomes essential. The depreciated parts need to be replaced with new ones which are mentioned below:-
1) Spark Plug Replacement
Spark plug is a very small but essential part of every vehicle that helps in the ignition of fuel while turning on the engine. It also acts as a heat exchanger by transferring heat from combustion chamber to cooling system. Electrical energy is transferred through spark plug to start burning the fuel. When car starts giving poor fuel economy, excessive emission and interruption while turning on the engine, it's time to visit the best expert in car service in Melbourne.
2) Tires replacement
The depreciation in tires is a visible thing that everyone can notice. Tires have as live that decreases when vehicle continuously run on road. When the outer surface starts becoming flat, replacement becomes essential. If ignored, you will lose the control while driving and it is dangerous for you as well as for vehicle too.
3) Oxygen sensor replacement
Every car faces the issue of oxygen sensor malfunctioning when it becomes old. This sensor is equipped with an exhaust system to detect whether the fuel is efficiently burning or not. On an average, this sensor needs replacement after 2-3 year by expert car service in Melbourne that depends how frequently you drive. Apart from these services and replacements, various other repairs are also require timely. In Melbourne, Western Auto Services is a renowned name for all small and big maintenances of cars. Visit the online portal to see their latest offers to service and replacements.
Report this Page
Created on Aug 19th 2018 22:11. Viewed 106 times.
Comments
No comment, be the first to comment.