Buy Bitcoin In US Dollars With Bank Account Transfer | Low-Fee Crypto Exchange
by PRC Agency
PR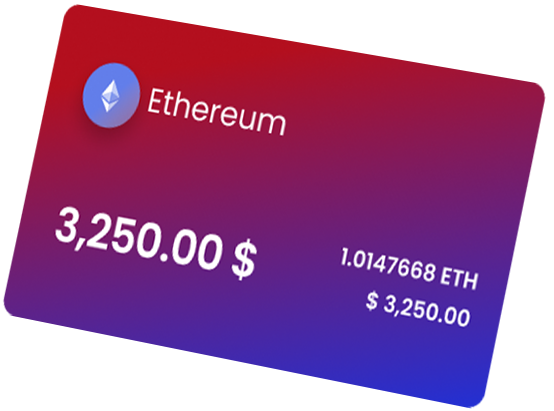 My friend told me he wants to start a Game of Thrones-themed crypto exchange.
The name: In-vesteros.
That's obviously a joke - but I do have a crypto exchange I wanna talk about! Swiss-owned and operated SuisseBase offers a host of crypto trading solutions for business and personal use.
An independent digital asset exchange, SuisseBase is licensed, authorized, and regularly audited by Swiss Regulators - so you know it's safe!
You can buy and sell any of the 40+ currently listed tradable assets - including Bitcoin, Ethereum, and USDT.
Whether you need a platform for business or private investing, you get global, 24/7 access to your assets with withdrawals processed in under 24 hours. In addition to USD, you can also make deposits in EUR and CHF. "We help you harness the power of incorporating decentralized and dispersed technologies in your portfolio," said a spokesperson.
Need to make large transactions with more flexibility? No problem! SuisseBase supports order-forwarding to OTC desks and ensures sub-second settlement through its network of integrated liquidity providers.
And when it comes to security, these guys are the standard! Developed by military, international finance, and law experts, SuisseBase uses government-grade security protocols to protect your personal information and digital assets. On top of that, the platform has partnered with Coincover, the leading crypto insurance technology provider.
Want some expert advice on your portfolio? Call your dedicated client relationship manager or the 24/7 support team.
Awesome new features are currently in the pipeline, including a crypto-first corporate expense card, built-in staking, and margin trading - all expected to be available to you in the near future.
About SuisseBase
Founded by cybersecurity expert Beniamino Baruh, the firm operates as an end-to-end crypto solution for organizations and individuals. SuisseBase believes in the Swiss principles of professionalism and discretion, and strives to make crypto trading simpler and safer.
"Our team transcends time zones cultures, industries, and professions to build a globally trusted cryptocurrency exchange," said a representative. "Comprising of individuals with varied backgrounds in computer science, law, and international finance, SuisseBase epitomizes Swiss efficiency and excellence."
Where I'm from, we have a saying: "Drink Russian, drive German, wear Italian, and kiss French." But I think we forgot something important here: bank Swiss!
Make sure you don't forget! Sign up today, go to https://suissebase.ch
Disclaimer: The information provided on this page does not constitute investment advice, financial advice, trading advice, or any other sort of advice and it should not be treated as such. This content is the opinion of a third party and this site does not recommend that any specific cryptocurrency should be bought, sold, or held, or that any crypto investment should be made. The Crypto market is high risk, with high-risk and unproven projects. Readers should do their own research and consult a professional financial advisor before making any investment decisions.
Innovative Concepts AG dba Suissebase.ch 5 Place de la Synagogue, 1204 GENÈVE, Switzerland, Genève, Genève 1204, Switzerland Website https://www.suissebase.ch
Sponsor Ads
Report this Page
Created on Dec 14th 2022 00:54. Viewed 124 times.
Comments
No comment, be the first to comment.