Biryani on Train: Taste the Best Flavor During Journey!!
by Rail Recipe
Director
Biryani is the dish that unites all foodies across the nation and every Indian enjoys eating it. It is as widespread as the cheese in every food blogger's videos.
It is also interesting to note that different parts of the country make different types of biryani
. Biryani gives us a combination of delicious delights.
But where did it all start, and how did biryani get so much fame? Let's find the answer. "Before we move towards an answer, if you are traveling by train and looking for biryani. RailRecipe will serve you the best food option from the elite class restaurants. Call us at 844-844-0386 and place your food order with us".
Biryani: The Rich History
Biryani is an Urdu word that derives its name from the Persian Language.
People are using this language in various parts of medieval India by different Mughal rulers
. It
is derived
from the Persian word "birinj," which means rice in the Persian language. Yet, another story suggests biryani gets its name from "biryan" or "beriyan," which means fry or roast. It is still a mystery that from where briyani got its origin from.
You can find different varieties of biryani in North India, where Muslim dishes are more like Delhi, Lucknow, and other cities
. Southern India uses rice as a staple meal. There are many varieties of biryani that you can find in Telangana and Tamil Nadu.
[caption id="attachment_1871" align="aligncenter" width="700"]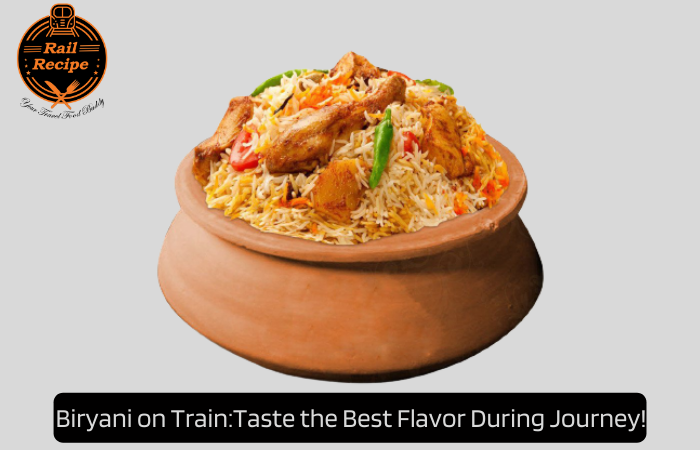 Biryani on Train:Taste the Best Flavor During Journey[/caption]
Biryani from Nawab City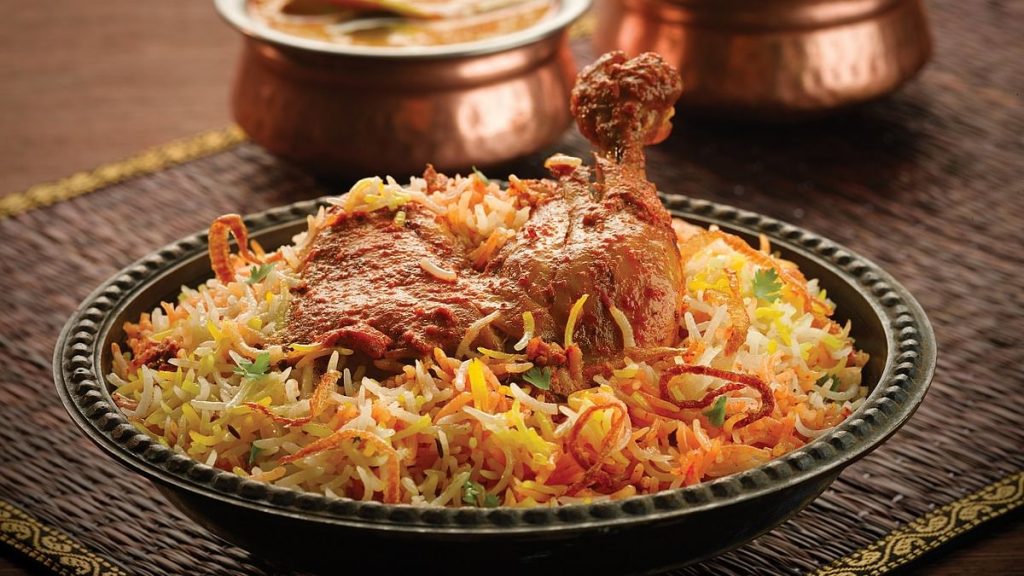 Lucknowi biryani is a Northern Indian recipe that uses spices like cinnamon. It is often served as a celebration meal and prepared in a 'dum" style.
Bengali Biryani
Kolkata biryani
is made
with mild spices that originate in Kolkata only. Moreover, the pieces of chicken or mutton are also present in it for giving its fantastic taste.
Sindhi Biryani
As the name suggests, it is a Sindhi dish that
initially
originated in Pakistan. It has a spicy flavor because of the prominent use of chilies. The making of Sindhi Biryani with different spices and potatoes gives it a unique taste .
Memoni Biryani
It is as, like Sindhi biryani and potatoes, chilies and spices
were added
to it.
However
, it also includes lamb and tomatoes.
The Famous Biryani of Hyderabad
[caption id="attachment_1300" align="aligncenter" width="960"]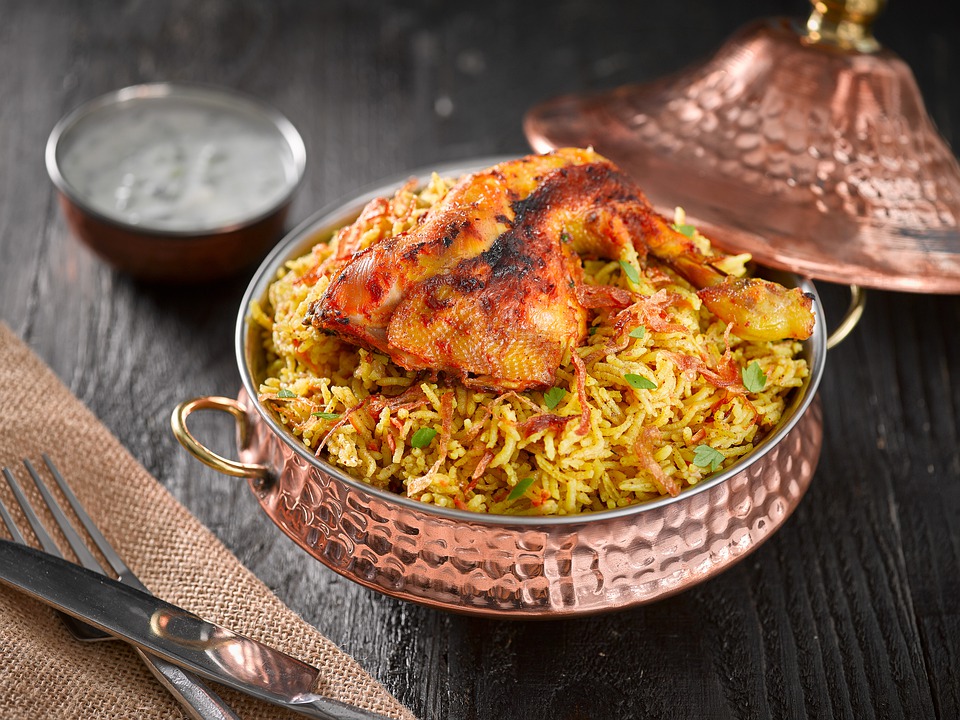 Biryani[/caption]
Hyderabadi biryani comes in two forms:
You can either cook the rice and meat
separately
and combine them in the end
.
However
, in Kacchi Biryani, both raw lumps of meat and rice
are placed
on cooking together. They are slow-cooked to get the authentic texture of food.
Malabar Biryani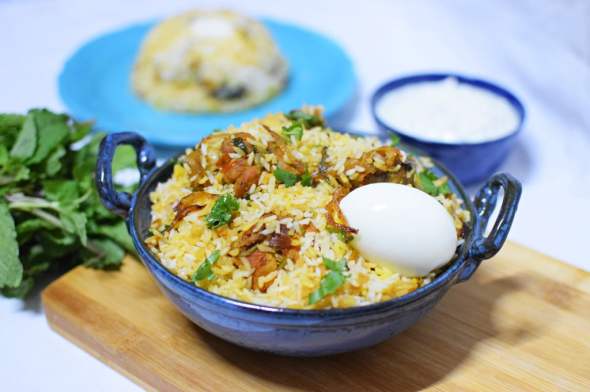 Malabar biryani is available in the Malabar region of Kerala. A paste made of green chilies, cinnamon, cloves, and cardamom
is used
in making of Malabar biryani.
Thalassery Biryani
Thalassery biryani is another popular dish from Kerala. Roasted cashews
are used
in it for giving it a rich and nutty taste. The rice used in the making of Thalassery biryani is short-grain rice in place of long grain rice.
Dindigul Biryani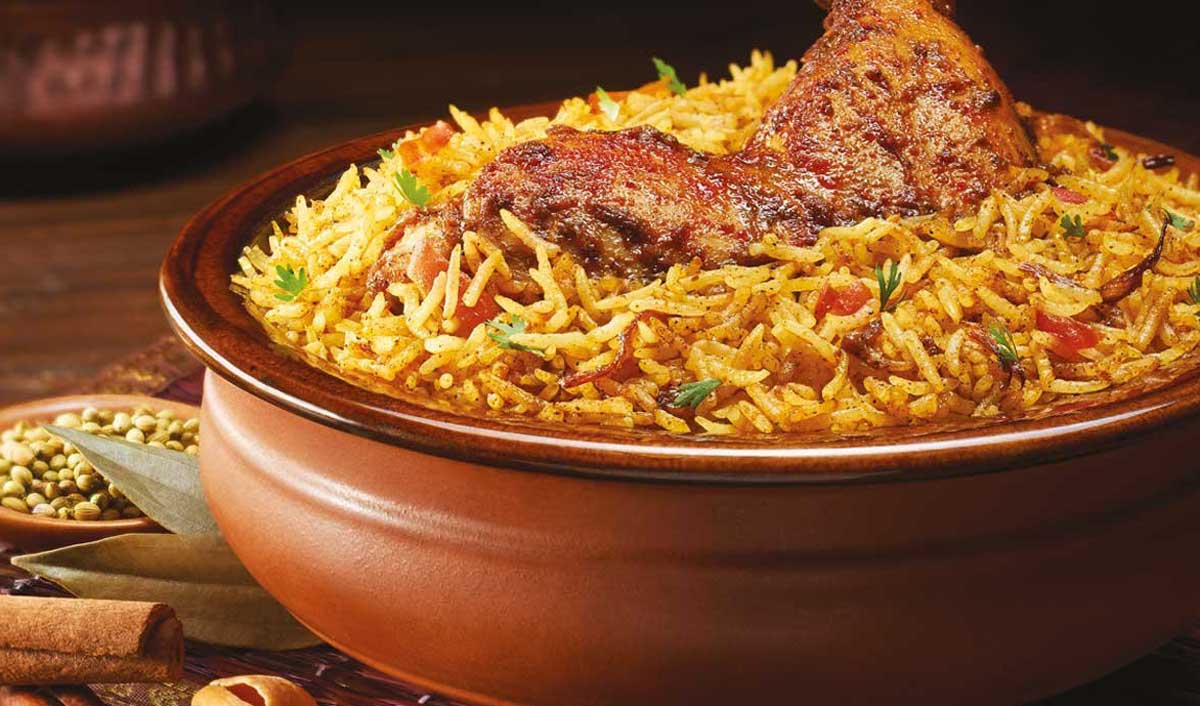 The lemon curd and lemon juice give Dindigul biryani a tart flavor. This biryani is usually made with chicken or lamb, and you can find this dish in the southern region of India.
Why is Biryani So Popular?
There is a primary difference between biryanis made in India and those from other parts of the world. Due to the different spices and flavors used everywhere.
India is the land that produces different spices and has discover different varieties of biryani
.
The Uniqueness in Different Variety of Biryani on Train
Biryanis can

be made

from various spices, and each one is unique because of the differences in the flavors and spices used

.

Biryanis made in the south of India are popular for their distinctive coconut and tamarind flavors and may contain extra chilies

.

However

, the biryanis made in the north of India use curd to marinate and delicate whole spices like bay leaf, cardamom, and cinnamon

.
Many people also make biryani by using flavored rose water, kewra, and saffron. Some biryanis may also include pine and other dried fruits to add a nutty taste to them. You can also add more flavor by frying the rice with the meat and vegetables in ghee.
Biryani V/S Pilaf
Confused between biryani and pilaf, we are here to clear all the air bubble that surrounds you:
The Veg Biryani is often called a pulao by lovers of the mutton and juicy chicken biryanis.

For biryani lovers, the distinction between pilaf and biryani often became a reason for disagreement

. Making of pilaf is much easier than biryani. To make pulao, fry the vegetables and meat in a delicate pan. Afterward, cook the rice in a small amount of water until it isn't cooked.

However

, you will need to layer

partially

cooked rice with meat or vegetables for biryani and then cook it

.
How to Order Biryani from RailRecipe?
Here we are listing step by step procedure to order your favorite Biryani on train with RailRecipe:
Visit the RailRecipe website, or download the App from Google Play Store.




Share your 10-digit PNR number.




Choose the desired station where you would like to receive your food order on the train.




Pick your favorite variety of Biryani and choose the restaurant from which you want to place an order

.




Pay the Amount using different payment gateways or opt for cash on delivery options.




You will receive an order confirmation SMS at your registered mobile number. After

successfully

placing your order from RailRecipe.
Alternatively
, you can call us at 844-844-0386, and our customer support executive will assist you with your food order
.
Sponsor Ads
Report this Page
Created on Oct 23rd 2021 07:11. Viewed 222 times.
Comments
No comment, be the first to comment.