Best Web3 & NFT Platform For Remote Digital Economy Jobs For Online Creators
by PRC Agency
PR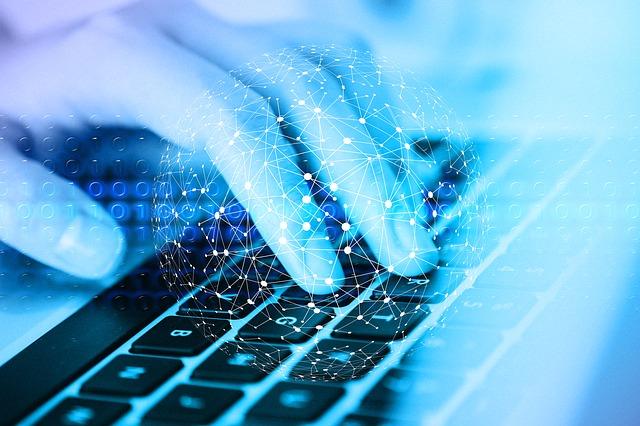 Catering to the growing demand for content creators and service providers in the digital economy, Meta-Builders aims to leverage web3 and the Metaverse to increase employment opportunities.
Say goodbye to the 9-5 grind and hello to the freedom of in-home freelancing! Plus, the use of blockchain technology ensures that all transactions are secure and transparent.
Meta-Builders has established itself as a prominent voice in the web3 integration and NFT space but now seeks to empower remote working professionals using the same technology. You can jump on board now to take your career to new heights as the online landscape continues to shift!
Get all the details at: https://meta-builders.app
If you understand the shift toward the digital economy, you're a perfect fit for Meta-Builders. They will be connecting creators to sought-after jobs using web3 and innovative digital solutions!
With the increasing trend of remote work and online jobs, Meta-Builders plans to become a consistent and reliable resource for service providers in the web3 space to find dependable employment. They will specialize in in-home freelancing, which allows you to have flexibility in your work schedule while still having stability in employment opportunities.
The company aims to provide a platform for you to connect with clients and organizations, who are looking for specialized skills in the field. By using blockchain technology, the company intends to create a decentralized marketplace that allows for secure and transparent transactions between freelancers and clients. This will provide a level of trust and assurance for both parties, while also reducing the need for intermediaries.
As the demand for web3 and Metaverse-related skills increases, Meta-Builders aims to become a leading provider of these services. The company's goal is to create a platform that enables you to showcase your skills and experience, while also providing businesses with a pool of qualified and experienced workers. In doing so, Meta-Builders hopes to make it easier for businesses to find the right talent, while also giving you more opportunities to monetize your skills.
Additional details are provided at: http://discord.gg/metabuilders
In addition to connecting you with clients, Meta-Builders also plans to offer a range of additional services to its users. By providing a comprehensive solution for web3 workers, Meta-Builders aims to become a one-stop shop for all your needs, making it easier for you to succeed in the digital economy.
A spokesperson for the business states: "The world as we know it is becoming more decentralized every day with less and less central authority. This phenomenon has spawned the next generation of human interaction which is Web3 and the Metaverse."
Are you ready to leverage the latest tools and solutions to grow your business? You're in the right place!
Check out https://futurally.com/news/custom-web3-project-developer-or-nftmarketplace-metaverse-development-launched/379834 for any extra info you need!
Meta-Builders 5500 Northeast Fourth Plain Boulevard 34, Vancouver, WA 98661, United States Website http://meta-builders.com
Sponsor Ads
Report this Page
Created on Jan 27th 2023 22:26. Viewed 106 times.
Comments
No comment, be the first to comment.