Best Way To Surprise Your Mom On Mother's Day
by Argha Chatterjee
Blogger
As summer is in its full bloom, that indicates that it is the time to celebrate Mother's day again on May 12, this year. And with Mother's Day coming, it is again the time of the year to dedicate and celebrate the most special bond, and a human can ever have with a person. Initially, Mother's Day is meant to celebrate the bond between a mother and her children, but with changing time and change in the dynamics of relationships, the maternal bond is not only limited to biological mothers. So, this year takes a step ahead and celebrate this day of eternal love with your grandmom, or your mother-in-law and with the mother of your children too. Because all of them, along with your mother, helped you, inspired you, stands beside you and supports you in so many different ways that most of the time you even fail to recognize that. Mothers are always the ones who teach us life's most essential lessons in most simpler forms, and which will become the key to our progress in life.
The very first special woman in all our lives is our mother. So, this Mother's Day shows her the love and gratitude she deserves. The best possible gift you can give your mother is your unconditional love and some time only for her from your busy life. And after these two, whatever she gets, it is like a "special bonanza" to her.
I know it can be a bit tricky to find the perfect gift for her, but there is no harm in at least give it an honest try. And to show you the right direction and relieve you from the dilemma of what to give her on this Mother's Day, here are some ideas which you may find helpful in the entire planning and gifting situation.
10 IDEAS TO SURPRISE YOUR MOM THIS MOTHER'S DAY
All mothers are different from each other. It is solely your duty to figure out what your mother's love, what were her hobby before jumping into the responsibility wagon, which makes her laugh her heart out. Maybe she loves to paint or to sing, or maybe she loves to do embroidery or watch old classic movies. Or she just loved to have the breakfast on the bed and not did that in the last twenty-thirty years. There is definitely something which she loved more than everything once and then leave it behind with time. Found out the thing and try to include that in your plan to make it more special to her. Other than here are some generic ideas which may come handy in the process as well-
Cook her a sumptuous breakfast on bed. As she is the one who provides you with all your meals for most of your life, at least this one day, cook her breakfast first thing in the morning. Be it the simple toast with a sunny side up, but this small gesture will definitely start her day on a great note.
Everybody has a thing for freshly picked, hand-curated

flowers. This mother's day, surprise your mother with her favourite flower bouquet delivered to her doorstep with the best online florist to mark the day. A heartfelt handwritten note from you, describing everything you want to say to her, will definitely double up the joy.
Mothers love baking. Trust me! Though this sounds a little vague most of the mothers I know have a knack for bake delicious

cakes

. And every mother has her own iconic cake recipe for sure. If your mother also falls under the same bandwidth, then bake a cake with her. Listen to her all the way, follow her instructions and bake the iconic cake she makes for ages all by yourself. And if your mother loves cooking more than baking, then cook her iconic dish with herself. This will make her ultra happy.
You can also gift her an idol or picture of the divine faith she believes in. In a country like ours, there are so many shops, both online and offline, who specialize in selling idols and pictures of different divine faiths. Gifting it to her will definitely make her happy.
Arrange a full day pampering session for her. With all these years, dedicating most of her life to her family only, she got very little time to look at herself. This Mother's Day, book a full-day pampering session for her at a spa followed by a sumptuous meal. By this, she will definitely feel rejuvenated and also got some "alone time" herself as well.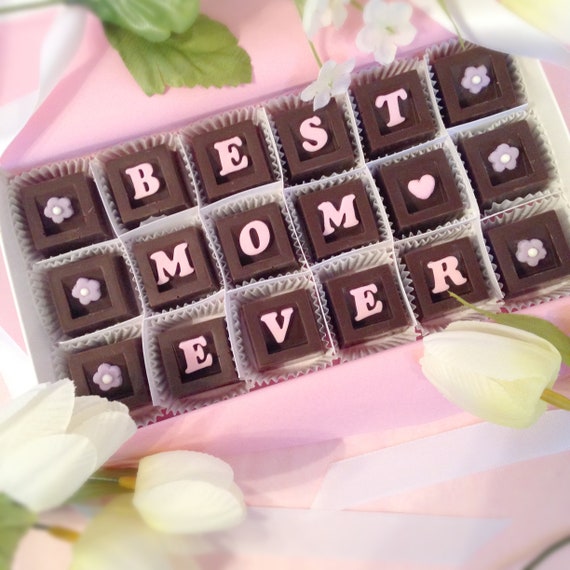 If your mother has a sweet tooth and love to munch on

chocolates

often, then you can definitely gift her some assorted Belgian chocolates, and that too delivered to your doorstep to celebrate the very special day with her.
You can also take her to a movie, or to a theatre running that time, to an art exhibition and all. The options are limitless, and there is the only thing you have to do, is to find out what she loves the most, as this day, you dedicated all to herself and her only. And then end the evening with a lovely dinner for you two only. This way, you will get a chance to chat with her and got to know her a little more.
If she is mostly an indoor person and loves to stay in the comfort of her home, then arrange a movie party and followed by a dinner in your home. Finding and playing some old classic movies in this era of technology is as easy as a Sunday morning. All you have to do to call some of her friends and take away a super dinner to double the enjoyment.
You can always DIY something to gift her on Mother's Day. It can be a collage of different memories in to photo frame or a small handkerchief with their first letter of her name embroidered on one corner by you. Though these gifts look small, the emotions are unmatchable.
Other than all of these, there is always so many gifts that are there to give it to her on Mother's Day. From her favourite perfume to an exclusive embroidered saree or scarf, from personalized coffee mugs to leather handbags, from jewelry to her favourite books or watches, the options are infinite literally.
The best gift for a mother is anything her children gave her. Yes, your fancy ideas, your expensive gifts will definitely make her happy, but she will be the happiest seeing the effort you make to make her day a special one. So, this Mother's Day, give that extra effort and make it a really special one for her, a day she will never forget.
Sponsor Ads
Report this Page
Created on Dec 5th 2019 12:08. Viewed 244 times.
Comments
No comment, be the first to comment.