Alief, Houston Dental Practice Offers Deep Teeth Cleaning & Routine Exams
by PRC Agency
PR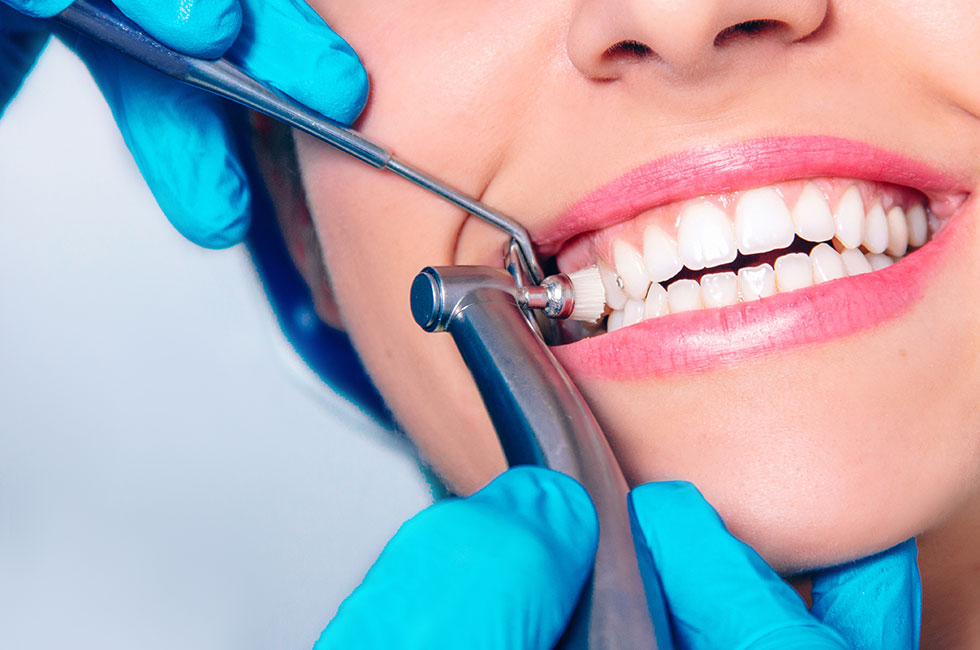 I scream, you scream, we all scream for ice cream! But if you're screaming because of ice cream, something's definitely up - ice cream should bring nothing but joy.
Jokes aside, toothaches caused by your favorite food - hot or cold - are no fun at all. Book your dental exam and cleaning and nip the problem in the bud!
If you're in Alief, Memorial, Sharpstown, Westchase, Briar Forest, Mid-west, Bellaire, Braeburn, or Chinatown, Dentist 101 has you covered - literally! You don't even have to worry about insurance. The practice accepts most programs, including PPO out-of-network, non-managed care, and Medicaid. Plus, the staff will help you out with all the paperwork - phew!
Check it out at Alief Houston Dentist - Dental Exam & Cleaning
Did you know that you should get your teeth checked and cleaned at least once a year? Yep, that's on top of regular brushing you should be doing! At Dentist 101, you can get all the preventative treatments you need to maintain those pearly whites.
Regular dental cleaning is recommended every six months for all patients - but don't worry, it's non-invasive and totally painless. It removes the ugly plaque and tartar above your gum line giving you a beautiful smile.
If you have gingivitis, you may need a deep dental cleaning. Sounds scary, but you'll get an anesthetic and won't feel a thing. The dentist will then clean your teeth below the gum line all the way down to the root with a dental scaler and an ultrasonic tool.
Equally important for maintaining good oral health, regular dental check-ups can be scheduled at the Houston practice. During the exam, the hygienist will check for cavities and gum infections, take x-rays, and clean your teeth. And why exactly should you subject yourself to this every six months? Well, you do wanna keep your teeth right? With regular exams, signs of tooth decay, gum disease, and other health issues can be spotted, allowing your dentist to develop an early treatment plan and prevent you from becoming toothless. (You would not look as cute as that dragon!)
Routine cleanings and check-ups are recommended for both adults and children so bring the whole family! Dr. Jessica Su is experienced in pediatric dentistry and can provide common pediatric dental treatments such as braces and tooth extractions.
Get to know your dentist:
Led by Dr. Jessica Su, Dentist 101 offers comprehensive dental care for the entire family. This includes dental exams, cleanings, crowns, bridges, implants, fillings, dentures, and root canal therapy. The practice's multilingual staff speaks English, Spanish, Cantonese, Mandarin, and Taiwanese.
Click https://www.snntv.com/story/43115647/sharpstown-houston-tx-dental-implants-ppo-medicaid-multilingual-service-launched to find out more.
A satisfied patient said, "My experience at Dentist 101 was of the best quality I could've asked for. All the staff are extremely attentive, safe, and friendly. They make sure you are well informed and welcomed. Dr. Su is a very intelligent and lovely doctor, she takes care of her patients and makes sure the treatment is what's best for them."
So get those teeth checked out 'cause ice cream season is in full swing and you don't wanna miss out.
Visit https://news.marketersmedia.com/memorial-tx-kids-dental-cleaning-treatments-medicaid-ppo-family-dentist-launched/89037570 to check it out!
Sponsor Ads
Report this Page
Created on Jun 19th 2022 14:02. Viewed 45 times.
Comments
No comment, be the first to comment.