A Concise Guide for Finding Unique Urns for Ashes for Your Dog
by Artful Memorials
Artful Memorials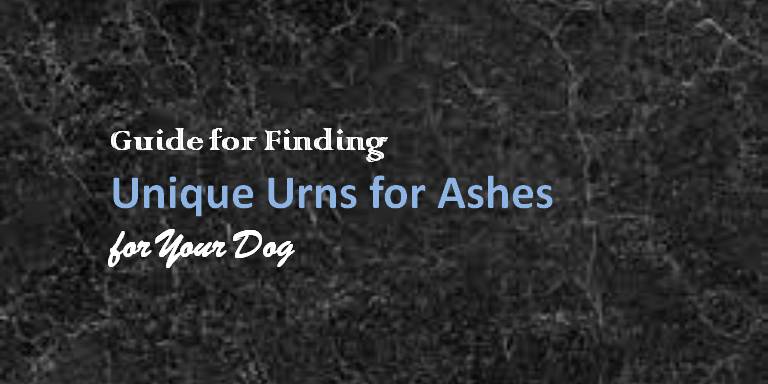 Death is an inevitable reality. Death is the only truth of life. Every living organism has to face this ultimate truth. The experience of losing a loved one is indescribable. Just like human beings, the loss of a beloved pet can be a very difficult experience. However, you can choose custom pet urns for your beloved pet to honour all the wonderful memories you made together. A special urn is a perfect way to remember and respect the companionship and loyalty of your pet.
How to choose the right urn size?
A pet dog is the best companion one can ask. The experience of losing a pet dog can be very difficult to deal with. Therefore, special dog urns for ashes are available for you to choose from. A perfect urn can be a wonderful symbol of remembrance of your beloved dog. If you've opted for the cremation option for your pet, it is imperative to choose the right sized urn.
The size of the urn is the first aspect in the process of choosing the right urn for your dog. Once you've selected the appropriate size, it streamlines the rest of the decision-making process regarding the perfect urn.


The size of your pet dog is the best determinant for the size of the urn. If you have a small dog, then a small urn will do. However, if you have a big dog such as a Great Dane, Labrador, or a Golden Retriever, you will need a bigger urn.


A standard rule for choosing the urn size for your pet dog is as per your dog's weight. The volume of the urn should be as per how many pounds your dog weighs. Therefore, one cubic inch of space per pound of your pet's weight is the correct size for custom pet urns. To be on the safe side, it is best to add another 10 cubic inches of space.


Another important factor in deciding the urn size is how you will use the urn. The purpose of the urn has been discussed in greater detail in the following section.
Purpose of the urn
How you decide to use your dog's urn will also help you choose the perfect size, material, and design. Here are a few options you have for labrador retriever dog urns and urns for other dog breeds, in terms of utility:
Scattering ashes:

If you have decided to scatter your dog's ashes, you can go for a lightweight urn that matches the memorial service for your dog. A lightweight urn will make it easy to scatter the ashes.



Display urn:

If you want to keep the urn in your house, a permanent urn is a great option. You can keep the permanent urn in any room of your house as a symbol of remembrance of your dog. For displaying, it is best to go for ceramic, marble, metal, glass, wood, or stone urns.



Keepsake urn:

You can go for a mini urn for your pet dog if you choose to keep only a part of your dog's ashes. After you've scattered most of the ashes, you can keep a small portion of the ashes in a keepsake urn.



Burial urns:

It is best to choose biodegradable dog urns if you want to bury your pet's urn on land or float them away in the water.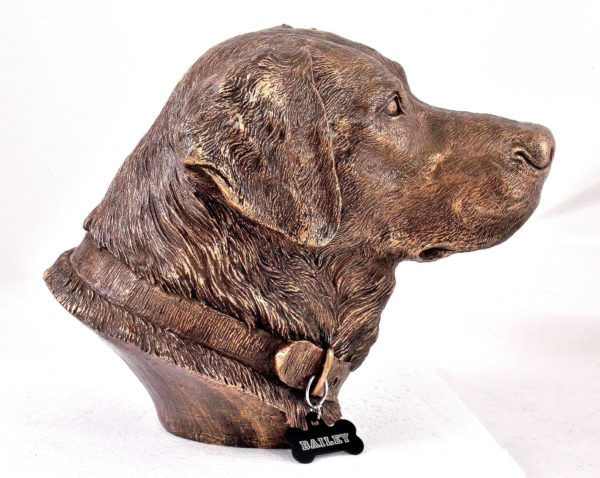 The design or the style of
unique urns for ashes
is another important decision that you have to make. When it comes to choosing the right urn for your furry companion, it is important to keep your dog's personality in mind. The urn should reflect your pet's temperament, habits, and disposition. Apart from your pet's character, getting the urn engraved is a brilliant idea. It can add a personal touch to
custom pet urns.
You can engrave a quote, name, or date on the urn. Another amazing way to personalize your dog's urn is by choosing a motif style urn. The motif can represent your dog's favourite activity or hobby.
What material should you choose?
What you choose to do with the urn is a major determinant of the material. Here are a few broad categories of materials for Labrador retriever dog urns and urns for other breeds based on how you will use the urn:
Biodegradable urns:

If you have decided to bury your pet's ashes, choose an urn that is made from a biodegradable material. Such urns are made of natural materials that are non-toxic. Examples include wooden urns, urns made from a mixture of handmade paper and cornstarch, coconut shells, and mulberry bark.



Scattering ashes:

It is best to go for lightweight materials that are natural if you want to scatter your dog's ashes. Examples of materials include fabric urns made using silk, water-soluble urns, etc. It is important to ensure that the material is biodegradable.



Non-biodegradable urns:

If you've chosen to keep your dog's ashes, permanent urns made from marble, metals, glass, and wood are your best bet.
Where do you get urns for ashes?


Do not be worried about the availability of dog urns for ashes. You can purchase the perfect urn for your pet dog both online and offline. There are several online pet stores. You can even go to funeral homes to buy an urn for your pet.

Honour your pet's life and the memories you have together by choosing unique urns for ashes as a way of remembering your pet.




Source: https://bit.ly/3bAUv5O
Sponsor Ads
Report this Page
Created on Feb 24th 2021 00:52. Viewed 118 times.
Comments
No comment, be the first to comment.