A Brief Account of Homeopath Treatment in Australia –A Bird's Eye View
by James Spencer
Blogger
Technically speaking, homeopathy is based on a theory that follows the 'doctrine of the smallest dose'. Therefore, when it comes to treating a medical condition, a homeopath in Australia like anywhere in the world will use minuscule doses of a particular element. It is found through scientific studies, that these small doses leave an imprint of the original substance in the homoeopathic medicine.
Another theory, 'like sures like' states: when you give something that will cause symptoms in a healthy person, and you give that substance to someone who already has those symptoms (ie a disease), then the disease symptoms can begin to subside as the underlying causes of those symptoms are addressed.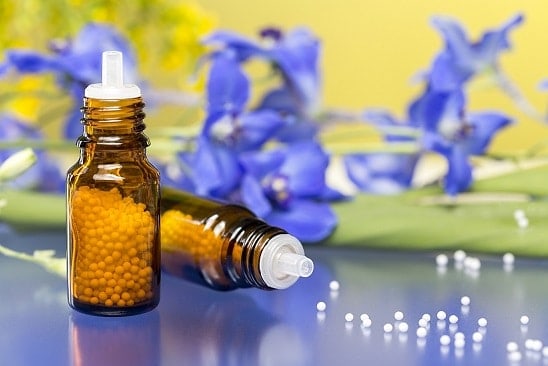 Here, it needs to be noted that if the dose if large, it will act purely as a physical substance and this can be seen to aggravate an illness or condition. A skilled homoeopath needs to carefully assess the strength of the homoeopathic medicine given as well as the frequency of the doses as this will have a critical role in its effectiveness.
How do Homeopathic Medicines work?
Although homoeopathy does not depend on scientific validation, in the last number of years in particular, scientific evidence of the action of homoeopathic medicine is being published. Unfortunately there are many opponents of anything system of medicine that is not standard so-called western medicine and so a lot of this research is not so easily found. But it certainly is available for those who look for it.
Another way to understand homoeopathy is that it acts by switching on, or stimulating, the natural self-healing process of the body by triggering certain healing processes. Given a gentle nudge, the body will build up its own healing power which can gain momentum and strength.
Healing also occurs by bringing balance to the mental and emotional sphere, helping the person to find a place of stability and balance.
Medicinal Sources
Homoeopathic medicines are made form all sorts of products including plants, animal and mineral sources. The crude substance is generally mixed with water and alcohol and succussed (systematically shaken) and then serial dilutions are made of the mixture. Eventually there is less than Avagadro's number of actual particles of the original substance in the solution, but as mentioned before, we can detect an "imprint" of the original substance in the solution when there is serial dilution and succussion. This is then administered either in the form of drops, globules and granules, and powers or in some cases, in the form lotions and creams.
How Is Homoeopathic Medicine Taken?
On your very first visit, the homeopath in Newtown will ask you a few general questions about your health and lifestyle, habits and habitats, dietary preferences and of course your medical history. The practitioner may also ask about your sleeping patterns, moods, emotions, and other likes and dislikes that may apparently seem to have no connection whatsoever, with the medical condition you have! However, all this information will help the professional to decide the medicine that will work best on you. Depending upon the problem you have, the first consultation can be 30 to 60 mins. However, subsequent visits are usually shorter. For more complicated cases, then more time is taken. For everyday straightforward ailments, less time is needed.
Depending upon how the medicine has been prescribed, you need to either take the medicine orally or apply locally. Your homeopath will ask you to get back to the clinic for a check-up to find whether there is an improvement in your condition, whether the dose needs to be change or the strength of the medicine needs to be adjusted.
In more complicated conditions, there usually needs to be more ongoing assessment of your treatment.
Finding the Right Homeopath
Now let us come to the most important aspect of our discussion. How to find a qualified and dependable homeopath? Your practitioner needs to be highly trained in both homoeopathy and the medical sciences. They need to be well versed in what's called 'classical' homoeopathy as this is the foundation of this system of medicine and from which other 'types' of homoeopathy come from.
There is something to be said for having an experienced practitioner and this is most definitely the case with homoeopathic medicine. It's a good idea to ask how long they have been in practice. Just remember, because a homoeopathic practitioner also teaches or has written books, doesn't mean they are a 'better' homoeopath. Many excellent clinicians focus solely on seeing clients.
You also need to fell that you can relate and connect to your practitioner – there needs to be some connection there. Sometimes you can just 'tell' if they will suit you other times it's a good idea to have an initial appointment with them to see how you both relate.
The last factor to consider is what type of practice they have. Do they provide distance consultations for example? Are they familiar with disciplines such as Nutrition, Supplements, Naturopathy, life style factors – all of which can enhance the effects of homoeopathy.
Sponsor Ads
Report this Page
Created on Aug 12th 2020 00:33. Viewed 103 times.
Comments
No comment, be the first to comment.