6 reasons how adjustable beds can make the life of an aged smooth
by Eva Spenser
Innovation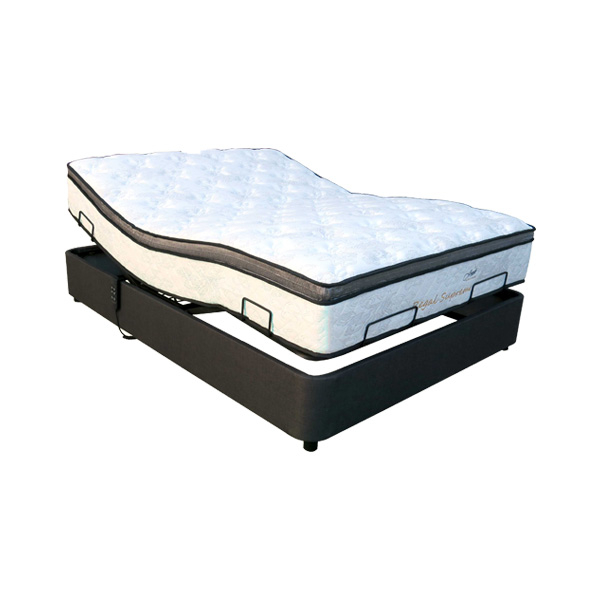 With every stage of our life, our capabilities change. Whether it is of running at a fast speed during our teenage years or the aged not being able to do the same due to the health issues that keep them back, things change with time.
It is seen that doctors prescribe adjustable beds to the aged, especially when they have health complications and need assistance from another person for their daily chores. Whether they have breathing troubles or need to get rid of heartburns, adjustable beds are always a saviour. These are beds that help in combating health issues quickly, and that is the reason why hospitals opt for such arrangements.
These are beds that should be there at all homes where aged parents need to have the right sleeping arrangements. Here are the reasons why you should own one for your house.
There is better blood circulation
When it comes to an adjustable bed, it usually helps in better blood circulation, especially when people sleep in a single position for long. Raining the bed towards the head or probably the feet can help in better blood circulation and that your heart functions normally.
The joints stay intact
There are times when due to joint aches, movement of the legs or the hands get impossible. Raising the leg to a comfortable level can be cone with the help of an adjustable bed. When you buy beds, you can always customise the bed depending on the way you want the adjustments. They would set things up accordingly and ensure that the right sleeping position is obtained.
The aches of age are relieved
In general, anyone who ages witnesses aches and pains of some sort or the other. Muscle cramps, low blood circulation, numbness in the hands or the feet. All of these can be relieved with an adjustable bed. When you lift up a certain area, you can do so depending on the body part that is giving problems. This helps in better health in general and not having to go through the pains and aches at all times.
Breathing problems are rescued
For those who have breathing problems as that of asthma, sleeping flat can be troublesome as the oxygen flow to the lungs is affected that way. When they breathe, there are high chances of encountering an asthma attack. Therefore, aged care beds can help in leveraging the area towards the head and allowing a good angle to breathe well.
Preventing heartburns
Most aged people complain of heartburns a few minutes after a meal or especially the time when they sleep. When you sleep straight, the stomach acids tend to come upwards and cause heartburns and belching. This can be prevented when you have a certain angle to your sleeping position. Lifting the side towards the head gives a great position to avoid heartburns.
It is easy to get down and get up
For those who are aged, due to problems with the muscles, joints or back, they find it troublesome to get down and get back to the bed with ease. That is where adjustable beds come to the rescue. It helps in the easy movement without much of help from another person.
Sponsor Ads
Report this Page
Created on Sep 11th 2019 01:07. Viewed 182 times.
Comments
No comment, be the first to comment.