5 Reasons Why Rajasthan is a Shopper's Paradise
by Rajasthan Leaf
Rajasthanleaf provides best Tour and Travels Ser
Rajasthan is known for its rich and diverse culture that has gone on for years and years and has changed as time has gone. The vibrant art of Rajasthan has made it popular among people from all over the world. The things that you buy even from the streets of Jaipur can reflect its tradition and history perfectly. From jewellery to handmade work to paintings- there are so many things that you can buy from and that you will be tempted to buy, that is is almost unbelievable if people do not come back to their homes with packed luggages.

Miniature Paintings-
These paintings are a part of the ones taken by Rajasthani painters who have become famous for the paintings that reflected the "royal and romantic life of the Mughal royalty". Another style that became famous were the Rajputana painting styles that depicted the royal lifestyle of Rajasthan teamed with incidents from Ramayana or Mahabharata. Additionally, the 'Phad' or the 'Pichwai' painting styles are famous- the ones which are crafted on rectangular pieces of cloth which depict the life of popular folk heroes that go by the name of Pabuji and Devnarayan. You can easily get these paintings at the Hathi Pol Bazaar in Udaipur which can be accessed by a customized
golden triangle tour with Udaipur packages
.
Puppets, Stuffed Dolls-
Crafted from stones, clay, etc, but mostly wood, these toys and dolls are usually made in Rajasthan not just for children, but for performing puppetry- also known as 'kathputli' which is considered to be the heart of Rajasthan handicraft. It even attracts hundreds and thousands of tourists from all over the world. These puppets can be found in the local markets of Udaipur, Jaipur, Chittorgarh, and Nagaur.
Juttis-


If you wish to make a fashion statement, then jodhpuri juttis might be a thing for you. Wearing these leather sandals that come in various variations, you can either take these for a fashionable friend of yours, or even wear them yourself. Considering how comfortable these are, you should definitely check them out. You can get these at the coblet market in Jodhpur, or in the street markets of almost every part of rajasthan in varied forms.
Jewelry-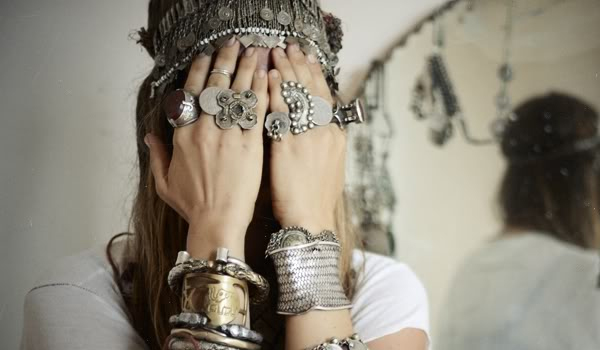 In the center of the jewelry industry sits Rajasthan with its jewelry being famous worldwide. Be it silver jewellry, gold jewelry, kundan-meena, etc. Rajasthan has a lot to offer regardless of what your choices are. It is also the largest center for hand-cut precious and semi-precious gemstones like Ruby, Amethyst, Topaz, etc. The designs are so unique that they have been emulated by many designers as well as bollywood personalities. You should make an effort to explore these options if you opt for
Rajasthan tour package
.
Blue Pottery-


Like it has been mentioned in the article before, Rajasthan has gained a lot from Mughal culture as well. In the same spirit, blue pottery is something that has been a gift of the same. Coming from Persia and Afghanistan, blue pottery is a style that uses quartz instead of clay to make pots and pans. The biggest benefit is that it does not develop cracks unlike regular clay pots.
Sponsor Ads
Report this Page
Created on Mar 21st 2018 01:23. Viewed 756 times.
Comments
No comment, be the first to comment.