5 amazing home remodeling ideas that you can consider while building your dream home
by Leidy Torres
Marketing Director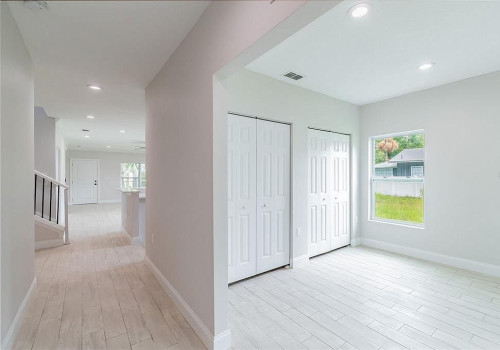 Your home needs to be functional, clean, and hygienic so that your family members can stay happily without having any health issues. So, you can contact a professional home remodeling contractor if you are confused about how you can plan your remodeling project and in what ways you can remodel your home to make it functional and aesthetically pleasing.
Before you start your home remodeling project, you need to understand in what ways you can remodel your home.
Focus on the aesthetics of your living room
Your home should look presentable so that you can welcome your guests and your friends to your place. The décor of your living room should be pleasing so that it can create a positive vibe. An ideal home not only focuses on functional aspects but also gives importance to aesthetics. So, you need to keep your living room clean, fresh, and aesthetically pleasing so that your guests can spend quality time there.
A living room should have more sitting areas so that you can welcome all your friends at a time. You can go with an L-shaped sofa that will take up comparatively small space in your living room and provide maximum sitting area. Lamps can be a great idea to improve the look of your living space. You can also add an accent wall with modern laminates or textured paints to showcase the creative side of your personality. Moreover, add abstract paintings to give a modern touch to your accent wall.
Build a kitchen with maximum storage
The kitchen is the most used space in your home. Hence, this place needs your special attention. You need to generate more storage by adding functional cabinets, which can be a great addition to your kitchen. Open shelves and hooks can be added so that you can store your daily kitchen essentials. The three major workspaces of your kitchen such as the sink, the range hood, and the refrigerator should be at a triangular distance. You should maintain the ideal distance that is 4 feet-9 feet between these three major workspaces of your kitchen. This will ensure that your kitchen remains organized and functional.
Moreover, you can accessorize your kitchen with lights and plants to enhance the look of your space. You can go with hanging or pendant lights to save more space on the floor. Ceiling mounted lights can also be a great addition to the kitchen that will keep your space bright and vibrant.
Upgrade your bathroom
An ideal bathroom should have a clean toilet, good ventilation, a functional closet, and ample airflow and sunlight so that it remains fresh and clean all day. If you think your bathroom does not look organized, you can add storage cabinets and a closet to store your daily bathroom essentials. Moreover, towel holders can be added to keep your towels and bathrobes. The sink, toilet, and bathtub lose their aesthetics over time. So, replacing them with new ones can be a great remodeling idea that you can go with. You can brighten up your bath space by adding lights and mirrors to the space. Light shade paints on the walls can elevate your mood too. Adding plants, aroma diffusers, and humidifiers to space can help control the excess moisture from the surrounding air. This will also prevent germs and bacteria that can develop in excess moist areas in your home.
Color of the paint
Focus on the color shades that you want to add to your home. Choose colors that can go with the décor of your home. Light shades give a subtle and minimalistic look to the space; however, adding bright colors to the accent walls can provide that vibrancy to your space. If you are confused about what colors to choose for your home, then you can get the help of our experts who will make you understand the whole color concept. Colors can be wisely chosen so that it makes your space look brighter and bigger.
Placement of home accessories
You can accessorize your home with furniture, candle holders, standing lamps, decorative mirrors, rugs, and cushions. However, if they are not placed properly then they can give a clumsy look to your space. The paintings you choose should complement the color of your wall. The lights you choose should go well with the theme of your space. You can add plants but do not make the space look crowded with so many plants. You can choose decorative planters that will add a great look to your space. Do not forget your closets, wardrobe, and cabinets. They should be color-coordinated, functional, and have ample storage inside.
Conclusion
You can plan your home remodeling project before you start renovating your home so that you do not face any hassles in the future. Moreover, you can take the help of our professionals to learn the basics of color theory and storage solutions that will help your home look functional and aesthetically pleasing. If you are confused about selecting the upholstery, cabinets, flooring, and other appliances, then our experts have a solution for you.
You can choose Turner Home Remodeling contractor in San Jose if you want to have top-notch quality in your location. We deal in both small and big makeover projects that you can consider for your home. Our professionals will make you aware of the new trends in home renovation and suggest amazing remodeling ideas.
Sponsor Ads
Report this Page
Created on Mar 28th 2022 11:33. Viewed 97 times.
Comments
No comment, be the first to comment.