4 Reasons Why You Should Hire an Interior Designer in Austin, TX
by Spaces Designed
Hi, I am Komal Sheth - Founder of Spaces Designed
When it comes to giving your living space a makeover, your first impulse would most likely be to DIY. After all, who knows your style better than you, right? Well, so you decide to hit Home Depot with a long list of materials, certain that you'll be able to do it in a flash! Everything is fine until you face reality: hundreds of choices everywhere and an ocean of furniture and fixtures that suddenly look exactly the same! Now, unless you want to put off your makeover project, hiring a professional interior designer is the best thing you can do.
Not sold on the idea of hiring an interior designer yet? Here are four reasons that ought to convince you.
They prioritize within your budget
Of course, you have a budget, and the interior designer can help you get the best out of it by identifying the significant changes that can be addressed with your resources. Big projects can be divided into phases according to your budget, but no matter the size, with an interior designer on board, every project will be carefully planned to make your dreams a reality without spending more than you can afford.
Problem-solving
Do you have the common space problems, storage issues, difficult traffic flow spaces, and furniture pieces you don't know where to put? A professional interior designer works with concepts like scale, balance, emphasis, and color that will most likely solve any problem you may be facing related to the appearance and functionality of the interior space in your Austin real estate. They are an expert on space planning, finish selections and combinations, lighting design, and color coordination, so yeah, they can ensure first-class results in regards to execution.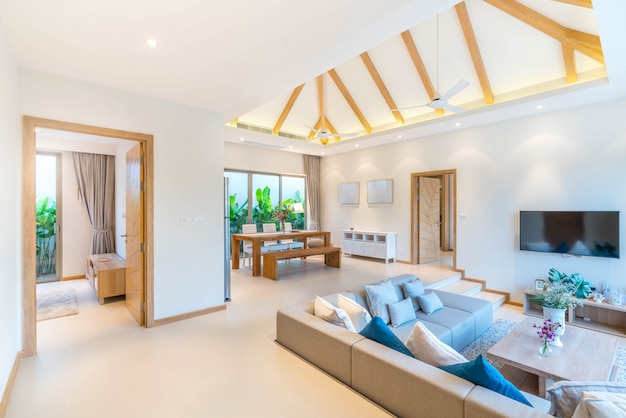 You'll save money and gain peace of mind
An interior designer will eventually save you money. They have years of experience under their belt and vast know-how of everything that goes into interior designing, so you can rest assured that they'll choose the right floor covering, countertop, paint, and furniture for your home. A professional interior designer can also negotiate with manufacturers and vendors, getting you the best prices and ensuring everything is purchased and installed to meet your desires.
Professional advice all the way
You just have to tell the interior designer what you want and they will make it happen. Show them pictures, take them places and let them know in detail what your dream space looks like. They will put together all the information you give them and create a design to accomplish your wishes without sacrificing the functionality of the space. They will stick with you till the end, and sometimes beyond, making sure that everything works just the way you wanted.
Projects involving interior design in Austin, TX may seem simple on the offset, but there's a lot that goes into it. All the planning, designing, and execution call for someone professional. So, be wise and hire someone who knows their stuff, someone who can give you peace of mind by knowing you'll finally get what you have dreamed of for so long.
Sponsor Ads
Report this Page
Created on Jun 27th 2019 01:16. Viewed 446 times.
Comments
No comment, be the first to comment.