4 Real Ways To Make Your Remote Teams Feel Connected
by The Scalers
Offshore Development Teams In India
Working remotely has many perks, both for a company and its employees. The freedom to work from wherever they want to is a huge draw for today's millennial workforce. On the other hand, companies are no longer restricted by geographical obligations and can leverage talent from different countries and set up remote teams anywhere in the world.
A remote team means getting access to the best talent, irrespective of geography. However, does it always pay off? A study conducted by Gallup showed that remote employees are more likely to feel left out or isolated as compared to their onsite peers. The same study also proved that organisations with engaged employees outperform those with low employee engagement by over 202%!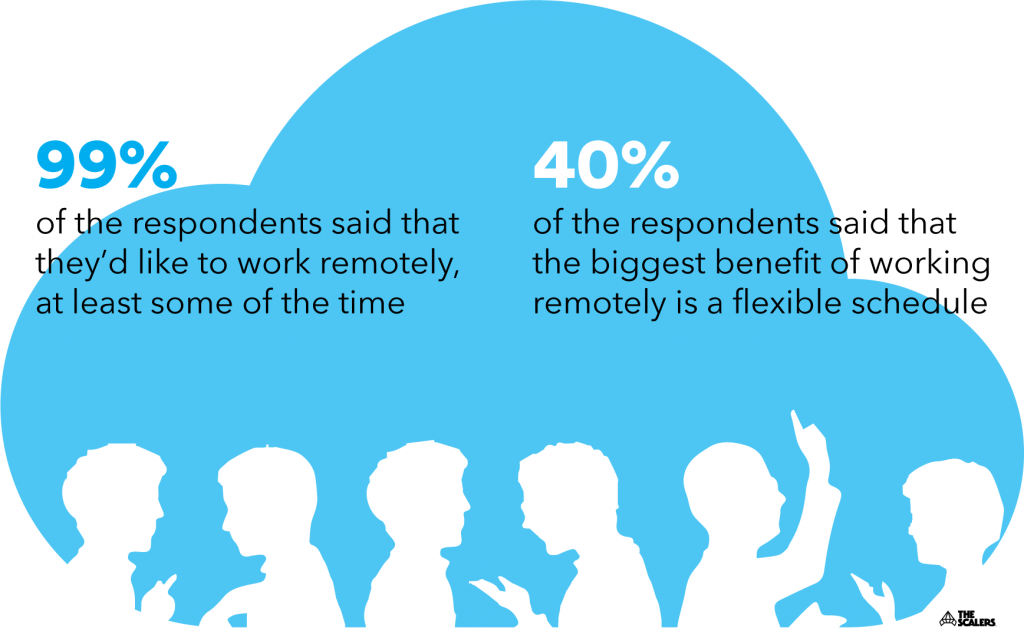 How is this linked to remote teams?

When your team members are working in different parts of the world, it may seem like they're missing out on connecting with each other and the company. If they find it difficult to engage with their fellow onsite employees, it may make bridging the culture gap difficult. This, in turn, can lead to reduced collaboration, lower productivity, and a higher turnover rate.
Building strong connections is an integral part of building a strong business, and it's no different with remote teams. Remote work doesn't have to be isolating if handled the right way.
As the experts in building engaged remote teams, we've outlined four ways to make your remote teams feel like they belong to a close-knit organisation, no matter how far apart they may be.
1. Establish Smart Communication Channels
Gone are the days when you'd send off an email to a teammate and dwindle your thumbs until you receive a response. In today's fast-paced work environment, instant messaging has gained popularity like no other. To make your remote teams feel connected to each other, irrespective of their geographical location, remote working tools are a must. One such popular tool is Slack.
Read more about Remote Teams
Sponsor Ads
Report this Page
Created on Jan 10th 2020 03:23. Viewed 640 times.
Comments
No comment, be the first to comment.