4 Major Ways in Which Meditation Can Positively Impact Your Life
by Transcendental Meditation
Transcendental Meditation
In the fast-paced lives led by us today, suffering from issues like fatigue and stress has become quite common. Combined with the anxieties and negative emotions you may have to deal with every day, such issues can significantly hamper your well-being, which, in turn, can impact your mental, emotional, and even physical health in the long run. One of the best ways to avoid these issues shall be to join meditation classes in Delhi, Noida, or whichever city you live in.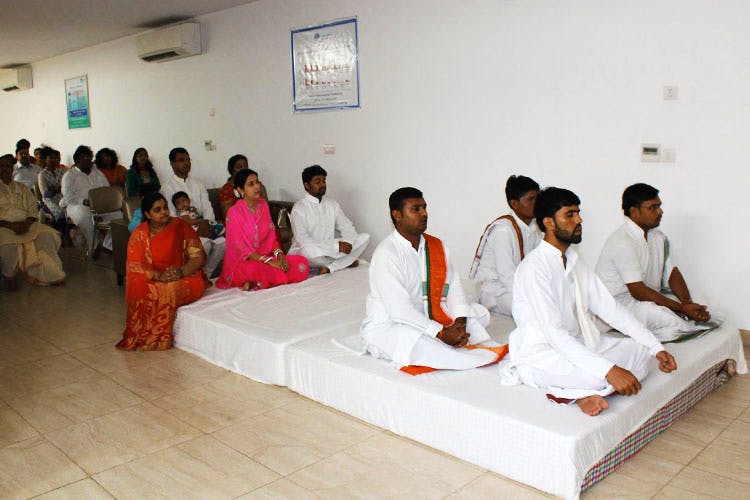 To understand the benefits of meditation, it is firstly important to grasp what this practice actually focuses on, and where does it have its' roots. Meditation basically is the practice of training the mind to attain a pure state of consciousness. Even while being fully awake, your mind would travel elsewhere, into your unconscious, while meditating. There are many techniques to practising meditation, each of them targeting particular aspects, such as fostering a sense of well-being, developing self-awareness, promoting relaxation, and so on. However, no matter which meditation technique you practice, it would surely improve your overall lifestyle and health.
Here are some of the ways of practising almost any meditation technique can improve your life:
Reduce stress: Meditation helps in getting rid of all kinds of agitation and stress from the mind. On a certain level, almost all people deal with stress. This issue is increasing amongst the populace with every passing day as well. And this even quite evident from the rise in the use of anti-anxiety medications. By meditating regularly, you can take care of your own emotions and thoughts, and subsequently eradicate any negative sentiments from your brain. With meditation, you become more capable of regulating various emotions in the brain much more effectively.
Improves concentration: A lot of people have a short attention span, which often ends up hindering them from giving their best in their professional life. By meditating, you can improve your focus and concentration to a significant extent, and reduce the instances of getting distracted while doing something important. Meditation also makes it easier for you to multitask, which can be a great advantage in the contemporary, competitive environment.
Increases self-awareness: With meditation, people often become more comfortable in their own skin and can gain a better understanding of their own thought processes. While meditating, you get time to dive inside yourself and get an insight into your core weakness and strengths. This ability can help you to work on any of the weak points you may have.
Control blood pressure: Meditation facilitates relaxation, which subsequently results in a rise in the levels of nitric oxide, a compound that causes blood vessels to open up and blood pressure to drop. Hence, meditating can especially prove to be good for your health if you face the issue of high blood pressure. Such a condition can lead to several severe diseases, and hence trying meditation would be a good idea for high blood pressure patients.
Several institutions offer classes for meditation in Delhi. You can easily get enrolled in them to properly learn some of the most effective meditation techniques, and subsequently, practice them daily to improve your overall well-being.
Sponsor Ads
Report this Page
Created on Mar 15th 2021 23:31. Viewed 170 times.
Comments
No comment, be the first to comment.