10 Dos And Don'ts Of Financing Your Small Business
by Mike H.
Marketeer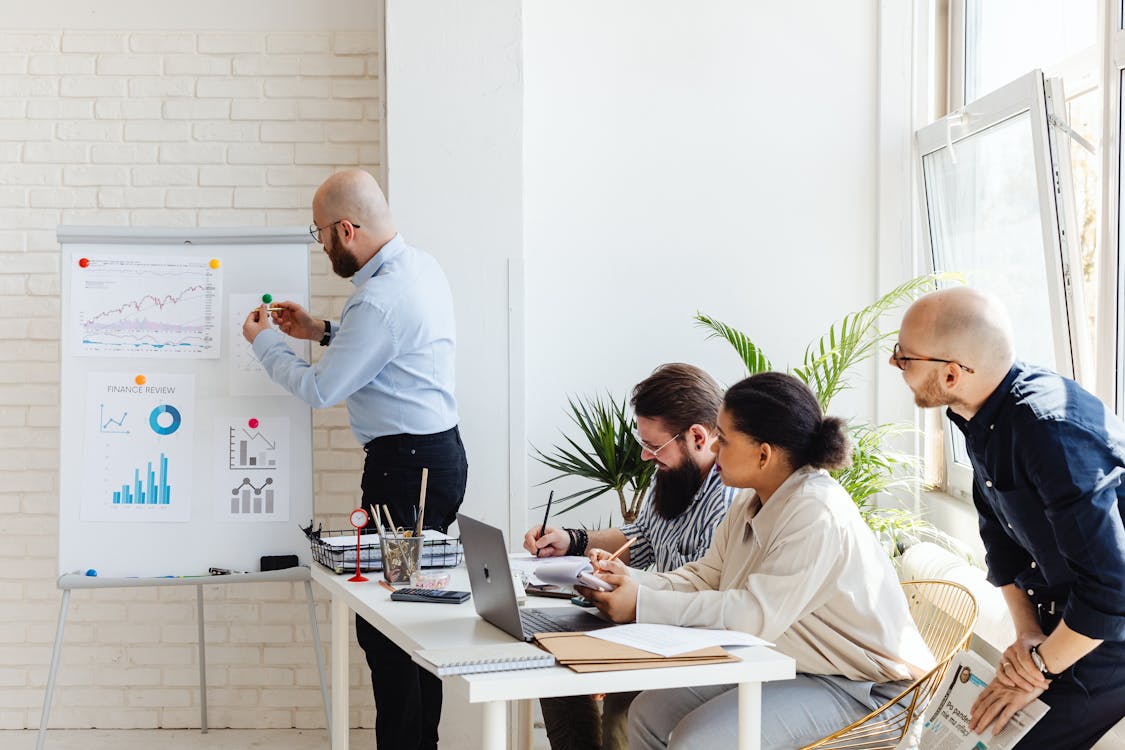 Financing is usually the part that requires the most thought when growing a small business. But for many small businesses in the US right now, financing is more than just for growth; it's a matter of survival.
The pandemic has been hard for everyone in the market, but as you probably know, it has been disastrous for small businesses. Chances are that as a small business owner, you probably played around with the idea of shutting down for good, but it's great if you've decided to stick around.
But that being said, small business recovery is particularly challenging right now, especially with so many inequalities and uncertainties coupled with the challenges posed by the global supply chain crisis. Therefore, it makes sense to consider various business financing options to stay afloat.
Here are a few things to keep in mind when financing your small business.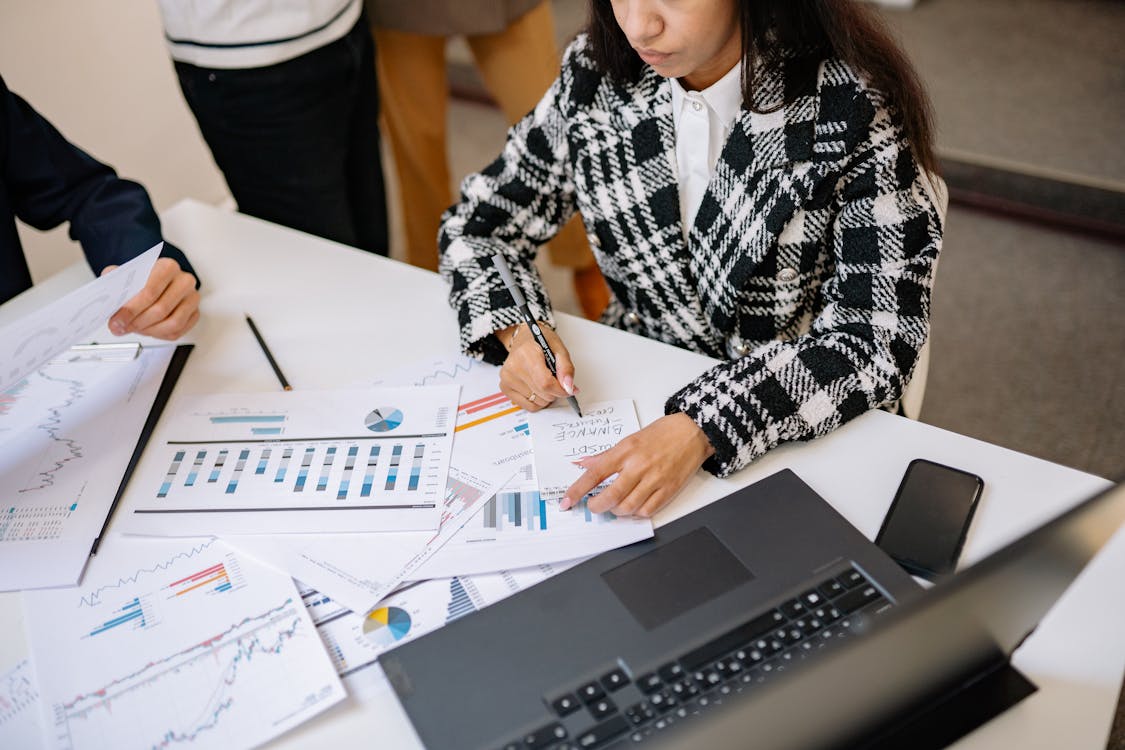 DO: Consider The Various Types of Loans
When we talk about financing small businesses, there are several different kinds of loans you can consider. Each has its own terms and benefits and could work for your business in different ways.
Here are a few you can read up on:
· Bank loans—hard to secure but favorable terms;
· Government loans—even better rates than bank loans;
· Merchant cash advances—High APR and have to be repaid in daily, weekly and monthly installments;
· Term loans—large amounts of funding and can be repaid over long-term;
· Business lines of credit—can be used repeatedly until you no longer need funds or until they run out;
· Quick access capital—best for bad credit situations.
DON'T: Forget To Check Your Credit Score
Minimum credit score requirements differ based on lender and loan types. So, for starters, you need to check whether your credit score is sufficient for the loan you're applying for.
If you have a very low credit score, then the chances of you being approved decrease significantly as well. So, make sure to check your credit score and try to raise it if needed before you apply for business financing.
DO: Design A Comprehensive Budget That Can Be Justified
If you come up with a huge budget with overestimated numbers with no substantial backup numbers—lenders would be skeptical, and that would lead to rejection.
So, make sure to create a realistic budget that doesn't ask for investors to believe in your idea but compels them to believe there is real profit-making potential. Moreover, make sure to justify each line item with a reference. This means hardcore research with real figures. It can't be too detailed, but it needs to be relevant enough to get your point across.
DON'T: Underestimate Any Business Expenses
When designing a realistic budget, make sure you're not underestimating any of your business expenses.
This is a primary element that most small businesses get wrong. Some underestimate certain expenses, while others completely forget to weigh in a few factors. As a general rule of thumb, you should reduce your income by 25 to 50 percent on your budget and increase expenses by 25 to 50 percent as well.
DO: Compare Multiple Lenders
Even when offering the same types of loans, most lenders have different terms. When you apply for a small business loan with various lenders, and they get approved, make sure to check which one has a higher APR. Also, check the repayment period—if the higher APR loan has a shorter term, it may be worthwhile after all.
And when comparing lenders, it's also important to assess the lender's customer reviews. Check whether they offer good customer support. Even with more favorable terms, a less responsive or difficult lender can be burdensome.
DON'T: Get Fixated On Interest Rates
Interest rates are important, but they're not everything. So, it's important to look at all elements of a loan before making a decision.
Some factors you should consider are the repayment period, the loan amount, terms and their flexibility, and the guarantees you're being asked to provide in case of default.
DO: Always Track Your Numbers
When you're running a small business, there are many aspects that you have to cater to on a day-to-day basis. Naturally, bookkeeping may not be a priority when there are other pressing matters.
But not tracking finances continuously is the worst habit you can develop when running a business. Bookkeeping is supposed to help you keep track of your business's performance, and opening your financial records only once in a while will catch you off-guard sooner or later.
And tracking numbers becomes even more crucial when you're borrowing.
DON'T: Apply For Funding You Don't Need
You can't apply for loans with a ballpark figure. It needs to be estimated with fully reviewed costs and revenue expectations. This means intense research.
Borrowing more than you need essentially means you'll have a lot of debt to repay, but you also can't repay it too quickly because then you'd get charged with prepayment fees. So make sure you apply for funding that you have plans for.
DO: Get Your Paperwork In Order
Applying for a small business loan requires a significant effort in paperwork. It's more than just filling out one form, so make sure you start early.
Besides filling out numerous comprehensive applications, you'd also be asked to provide several documents like financial statements and tax return statements. So, it's best to gather the paperwork beforehand as it will save you time later.
Incomplete applications are also more likely to get rejected, so paperwork isn't something you can take lightly.
DON'T: Borrow Too Early or Too Late
Successful businesses are built on extensive planning and strategy. And timing is everything when it comes to strategy as it's the most important factor when financing a small business.
Before you borrow, you need to have a clear plan of action about where you'd be spending that amount. If you borrow too soon, you may spend unnecessarily on things that have a low ROI which will make it difficult for you to pay back the loan. On the other hand, if you borrow too late, you'd put a financial strain on your business.
And a financial strain on a small business is often the beginning of its end, so make sure to start looking for alternative small business loans early on.
We suggest discussing your business's financial position with the experts at QuickAssist. They offer several business loans for small businesses.
Get in touch with them to learn more about small business funding options right away!
About the Author
The author is a finance expert and has years of experience working with leading financial institutions across North America. As a financial advisor and expert, they also write for several finance-related online publications and blogs.
Sponsor Ads
Report this Page
Created on Dec 1st 2021 03:53. Viewed 121 times.
Comments
No comment, be the first to comment.