Business like nature is survival of the fittest
by Cheryl Baumgartner
Medical Billing/Coding/Insurance
There's an old African Proverb that I cannot remember word for word so I will paraphrase it:
"All the gazelle has to do is outrun the fastest lion. All the lion has to do is outrun the slowest gazelle."
Now let me break this down for you in a business sense. Business owners are the gazelles, and Failure is the lion. That means that as a business owner you have to constantly strive to be ahead of the game. You have to use your common sense and not wait for someone else to do it for you.
The truly fast gazelles are constantly learning and applying what they learn because the fast gazelle understands that being at the back of the pack means they feel the breath of a hungry lion on their rear end and sooner or later they will feel teeth sinking into their butt.
The slow Gazelle has a different mindset. They are not thinking about the fact that they have to outrun the fastest lion, they are thinking that they can depend on one of the gazelles being slower than them. Sooner or later they will BE the slow gazelle.
So what does this mean to a business owner? Well lets take a look at how you interact on APSense or any other network for that matter:

Do you take the time to learn the rules of the network?

Do you come on like gangbusters spamming every member in site?
Do you use the provided tools effectively or treat them like just another place to dump an ad?
Do you build relationships and share knowledge with others?
Are you establishing yourself as a respected member?
How you answer those questions will let you know which type of gazelle you are; a fast one destined to survive another day or a slow one destined to end up on the menu.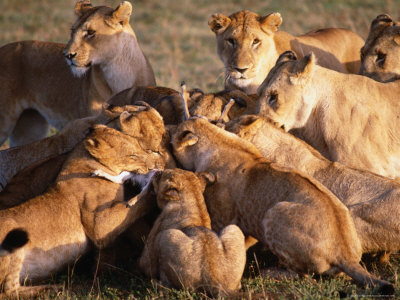 Sponsor Ads
Report this Page
Created on Dec 31st 1969 18:00. Viewed 0 times.
Comments