Surf Marketing With Pattyde - Dec 4th 2022 12:38
About our Business
Let's Go Surfing!
In 1964 when the Beach Boys song "Surfin' USA" was released, I really was a surfer girl at Malibu Beach.

It was terrible for girls trying to learn how to surf back then...
The boys would run over you tell you to get off their waves and point
you in the direction of the pier and tell you to go learn over there!!!
Even a pro would not surf the pier...
I do a different type of surfing these days
To get referrals to my programs, make sales of my products and to

get my blogs seen I now surf TE's.
What is a TE ? A Traffic Exchange; a place online to join. You

view other members sites and in exchange they view yours.
With the advent of Social Marketing Sites this has become

less popular in the past 2-3 years.
My #1 favorite traffic exchange is: Lords Of Traffic
Once a member you have access to all of these awesome promotional tools
Many games to play while Team surfing

* Win Cash At The New Tarot Table Game *
L@@KING Forward to meeting you there!
~~~~~~~~~~~~~~~~~~~~~~

Musicians Short on Cash?
~~~~~~~~~~~~~~~~~~~~~~

Check Out
zZounds
Fast delivery, Instant Approval with 1/4 dwn.
During Christmas we received our Les Paul in just 3 days... Rockin'
Ships to US, Canada and now to US Territories & APO/FPO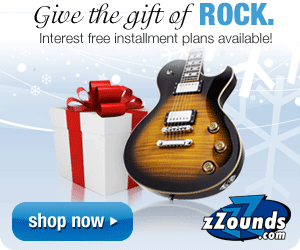 Featured Products or Services
Testimonials
| | |
| --- | --- |
| | you is extraordinary, full of spirit, hopefully healthy and fine |
| | |
| --- | --- |
| | Hi, Pattyde! I wanted to let you know I appreciate your reaching out and promoting me on Facebook, and for networking the way you do. It's a great circle of business and personal interests we're involved in, whether it's APSense, or music - or History! - and it's always great to interact when we can. On another note, I also like the way you have your ABC set up - nice, including the slideshow on the homepage! Continue the great works, please! Walter |
| | |
| --- | --- |
| | I like Patty a lot. She's a no nonsense marketer. She will be honest with you, but will 100% respect. No harsh words, or statements full or emotionally strong words. She will express her opinion of your actions, whether she agrees or not. I appreciate it a lot, cause it makes me trust her even more. She can be a lot of fun too. Above all, she will offer support to honest effort. She's not a fly by night marketer, she's the real thing. I encourage you to send her a contact request to get to know her better. |
| | |
| --- | --- |
| | If you haven't checked out Patty De yet, please do it soon! She has developed a great affiliate web site that is growing every day. You owe it to yourself to log on http://www.affiliatespromotions.com. Join now and reap the benifits of many professionals. All young at heart. |
| | |
| --- | --- |
| | Hi Everyone,just wanted to let you know what I thought about this very sweet lady you know as Pattyde.She is a loyal, honest, considerate, and supportive individual who has the ability to see and understand things from another person's perspective. To tell the truth, I really can't think of anything of consequence on the negative side of the personality ledger when it comes to Patty. All in all, I would have to say that she is a fine, well-balanced person with an abundance of positive qualities. |