Things to Do Before Going on a Long Vacation
by Rob J.
Quality Links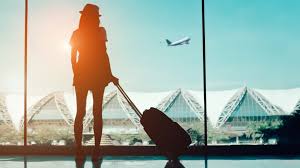 It's easy to think that once you've booked your flight and accommodation, set an itinerary, and packed your necessities, then you'll be ready for a much-needed vacation. Well, that's not entirely true. Aside from planning how you'll get there and what you'll do, you still have to take care of a few things. From paying bills to finding parking near Sea-Tac Airport, here's stuff you have to do before flying out.
Bring Photocopies of Important Documents
Every traveler's worst nightmare is a missing passport or wallet. Even if you've got them tucked away at a specially designed bag, it's still best to take extra precautions in case they get misplaced or lost. To have them replaced immediately, bring photocopies of your travel papers, licenses, credit cards, insurance information, and other personal identification documents. This will make it easier for respective authorities to verify your identity, and they'll process your requests faster.
Pay Bills Ahead of Time
If you've got bills due on dates when you're away, settle them before you go. This way, you won't have to pay for additional late fees, deal with a cellphone that's been disconnected from service, or come home to a house without water or electricity. If you plan on doing this online, be sure to schedule it at home to prevent identity theft.
Call the Credit Card Company
Another thing you shouldn't forget is to give your credit card company a heads-up that you'll be out of the state or country for a while. Since they know you're not at home, they won't send out a "suspicious activity alert" and block your card.
Pause Mail, Newspaper, and Other Delivery Services
It's not a good idea to allow your mail and newspapers pile up in your box or at your front door. Someone may see the neglected heap as a sign that you're not around and trespass or commit theft. Call the U.S. Postal Service to keep these safe until you come home or ask a friendly neighbor to collect them for you.
Have Someone Watch Over the House
While you're at it, ask a neighbor if they can keep an eye on your house from time to time. They can turn the lights on and off to discourage attempts to break into your home. This person may also give you a call if they notice something off at your place. It's also good to inform the police of your trip so that they won't patrol past your property.
Rent a Parking Space for the Car
Lastly, if you're planning to drive yourself to the airport, don't forget to book a space for

parking. Sea-Tac
is surrounded by a number of buildings and lots where you can leave your auto. You can either drop it off there yourself or ask for a valet to pick it up at the terminal before you fly out. Whichever plan you go with, you're sure to get to your flight on time with this service.
Sponsor Ads
Report this Page
Created on Feb 16th 2020 10:24. Viewed 189 times.
Comments
No comment, be the first to comment.