Risks Associated with Debt Consolidation Loan
by LoanTube UK
LoanTube- Real Rate comparison site
Personal borrowing is reaching new levels in the United Kingdom. With easy access to unsecured loans, Britons are borrowing beyond their affordability which in turn is creating financial havoc for them. According to the recent figures published by Debt Advice Foundation total debt, they dealt with is £2,358,950 and 46% of people told that job loss is the reason for their debts. Such an alarming number of concerns are being raised due to mismanagement of debt. A Debt Consolidation Loan can help you combine all your existing debts into one. That means you have to repay only one loan against all your prior debts. Though so many people choose this mode of refinancing to deal with their debt issues, there are a few risks associated with it. Knowing the risks beforehand will help you deal with it measurably.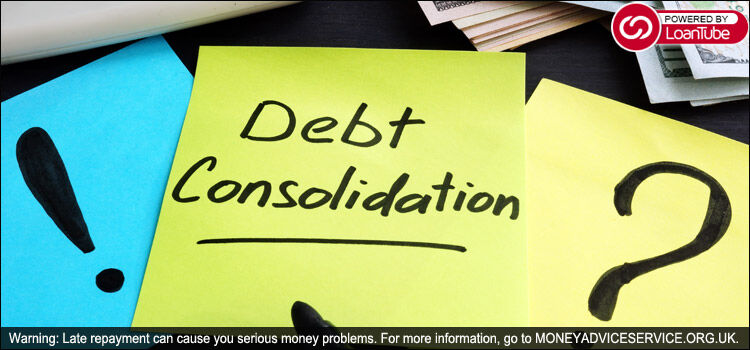 How good is a debt consolidation loan?
These loans are generally unsecured that means you do not need any collateral to offer as security to avail it. Many lenders and credit providers offer these loans online that you can use to consolidate your debts and you have to repay the loan amount along with interest and fees within the agreed end date. If you fail to make the repayments on time, your credit score will be severely damaged. So, if you think that you will not be able to make the repayments on time, you shouldn't choose a debt consolidation loan. Rather you must contact organisations who can help you deal with your finances in a better and managed way.

A debt consolidation loan will work if you follow the below-mentioned tips:
· Don't add on any new debt.
· Stop using your credit card/s.
· Repay the loan on time and in full.
· Control your impulses.
· Try to make more payments towards your debt.


If you succeed in repaying the complete loan amount on time – your credit score will be improved. Moreover, you will be free from the chains of debt. We all take on some form of debt at some point in our life, but if we manage it wisely, we can always stay out of debt.
Risks Associated with Debt Consolidation Loan
Debt is debt. When you take up a debt consolidation loan – you are taking up a new loan to refinance your other existing debts. Whichever way, you are responsible for the repayment of the loan and you will be held liable legally if you fail to make the repayments. Listed below are a few of the risks associated with this form of loan:
· You may go deeper into debt
If you fail to repay the loan – you may enter a never-ending debt cycle. With the already stacked up pile of debts, you will just add one more to make your own financial conditions worse.
· Higher rate of interest
Rates of interest of an Unsecured Debt Consolidation Loan is generally higher as compared to a secured form of loans. So you might end up paying more while consolidating your debts.
Conclusion
So, the question is – is it really necessary to take on new debt to service multiple debts? The answer depends on you. The only thing that can help you steer a debt-free path for you while shuffling with debts is timely repayments. But if you are not sure about the repayments, it is better not to take out a consolidation loan. Choose the alternatives of the loan and evaluate ways to deal with your debts to lead a debt-free life. New debt to repay all other debts may not always be the right financial solution.
Sponsor Ads
Report this Page
Created on Jul 18th 2019 04:26. Viewed 593 times.
Comments
No comment, be the first to comment.