Is the Russian billionaire truly guilty?
by John T.
I am a Doctor
The Russian art collector became one of the rich businessmen throughout the world when he was enlisted at the 242nd place by the Forbes Magazine among the richest people. He earned this much of wealth when he started his potash-producing company Uralkali and became the president of the FC Monaco – a football club in Monaco. He also earned a lot of profits as the art collector especially Leonardo da Vinci's last creation – "Salvator Mundi".

In 2017, Rybolovlev's Salvator Mundi became the most expensive painting ever sold for $450.3 million to some unknown buyer at the Christie's auction house. Some sources say that the buyer was a rich Saudi prince. This masterpiece of da Vinci was reportedly bought by the Saudi prince on behalf of the Culture and Tourism Ministry of Abu Dhabi. Salvator Mundi is all about the painting of Christ where he was described as the "Savior of the World". For the art's sake and for the art lovers, these artworks always must be sold to someone relevant to the arts.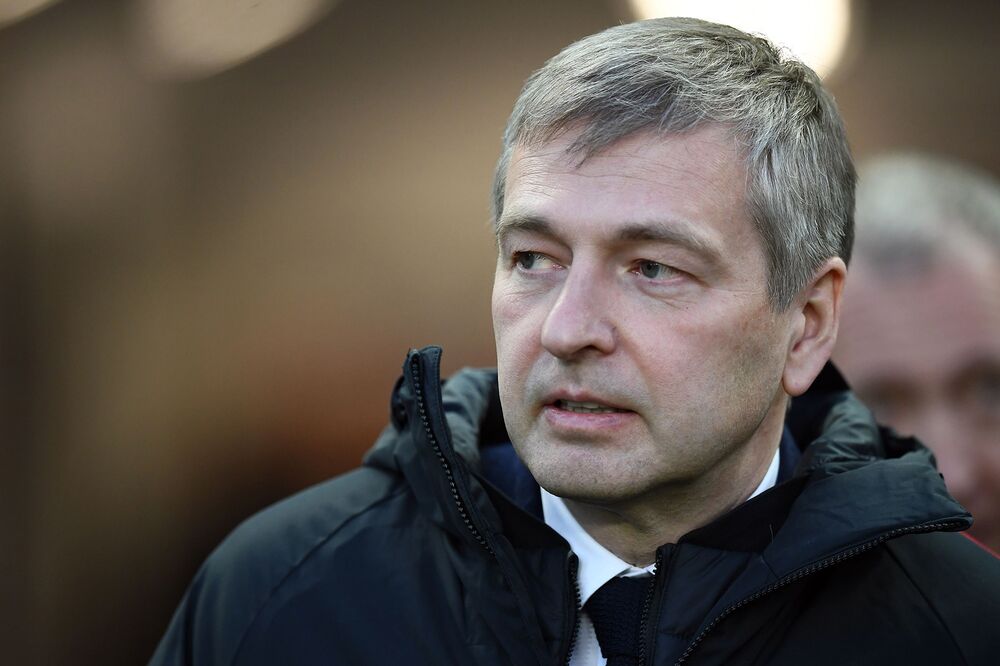 Why Rybolovlev had filed a lawsuit against Bouvier and Sotheby's Auction House?

In 2013, Rybolovlev has bought Salvator Mundi by spending $127.5 million from his former art advisor Yves Bouvier. The whole transaction has formed a part of lawsuits against Bouvier and the Sotheby's Auction House from where Rybolovlev has bought the painting. According to him, Bouvier has overcharged him at the time of purchasing. Not only had this, along with Sotheby's, the due done the same thing for more than 38 paintings – Rybolovlev had to pay almost $1 billion extra to buy these artworks. So, this is the reason why he had filed a lawsuit against the due.
When Dmitri Rybolovlev bought the Monaco football club – FC Monaco, the club was starving economically. In 2012, he became the President of this club and completely changed the whole atmosphere. They started to play really well. But when he became involved with the football agent Jorge Mendes, the situation changed completely.
Rybolovlev was detained in Monaco:

Rybolovlev has sold Salvator Mundi for the record selling price which is now called as the costliest auction throughout the world. Recently in2018, he has sued Sotheby's Auction House for $380 million. According to Rybolovlev, his former art advisor Yves Bouvier and Sotheby's has overcharged him to sell more than 38 art pieces and he had to pay more than $2 billion for these over a decade. This is a prolonged legal fray with Yves Bouvier – the Geneva-based art dealer and "Freeport king".
Dmitri Rybolovlev is also accused of influencing the legal officials for some essential legal documents. His residence was searched through and the legal authorities have detained him to ask some questions due to the reported allegations of "influence peddling" and corruption. Rybolovlev has tried to tie up allegedly with Phillippe Narmino – Monaco's former justice minister. The minister retired for his post in the last year when it was revealed that he was purposely working under this controversial art collector's influence in the fraud case against Yves Bouvier. Though no official charges have been announced, the routine investigation is still underway.
An agent of Rybolovlev has confirmed that this Russian businessman's family trust has filed a complaint against the Sotheby's Auction House in New York claiming $380 million in compensation but declined to give statement further.
Yves Bouvier is actually not a part to this specific lawsuit because Rybolovlev has already filed separate charges against him Monaco, Singapore and Switzerland and Bouvier's attorney has declined to comment on this.
In 2008, Rybolovlev has bought a beach mansion on Palm Beach. The property was owned by the present US president – Donald Trump. He spent around $100 million on this. This is another controversial project where Dmitri Rybolovlev got involved.
Sponsor Ads
Report this Page
Created on Jan 24th 2019 03:00. Viewed 467 times.
Comments
No comment, be the first to comment.