6 Challenges IT Service Desk face on daily basis
by Amit Shingala
CEO
It is clear that the enormous pressure faced by the IT service desk is directly associated to the increasing problems they face on an everyday basis. Pushed to do more with fewer resources is increasingly forcing IT teams, to transform themselves by turning more process-driven and by improving utilization of accessible technologies. Few of the challenges that the modern IT teams face are: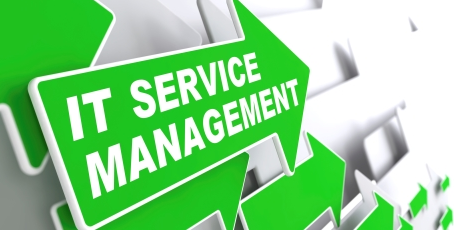 Challenge #1: Significantly Changing Technologies
The cloud, omnichannel technologies, IoT, big data, and other innovations are altering the way IT operates. In many domains, the changes are extreme and potentially overpowering. IT managers need to ensure that their personnel are trained on a regular basis and meticulously, and that they are organized to deal with quickly transforming technologies so as to address user challenges effectively through the service desk portal.
Challenge #2: Issues Keeping Track of Multiple Assets of Users
It is noticed that issues are tied to the user equipment and its resolution requires acquiring acquaintance about these assets. While tiresome, this enables the service teams to explore and become skilled at how to deal with explicit problems.
So, when the users with the similar assets look for help, familiarity or occurrence would empower the IT desk to solve the problem by analysing service histories without having to replicate the complete process of troubleshooting every time. This radically improves productivity; however, according to multiple surveys most of the IT help desks fail to track assets or are poor at IT Asset Management. Also if tracked, they are time and again recorded on spreadsheets and obsolete tools that can produce erratic information if not curated accurately in Knowledge Base.
Challenge #3: Multiple Requests from Diverse Channels
IT services are expensive, so without well-organized processes in place, it can be complicated to tackle queries from diverse channels without compromising on quality. As most of the time is consumed in answering the phone calls or requests by emails, technicians fail to concentrate on solving real issues.
Phone calls are in particular time consuming, because they flood queues hastily and take a long time to get resolved. This is not only awful for IT service executives, but also for the users who anticipate a speedy resolution. The users often wait in an extended queue previous to someone, causing annoyance and crack the overall service experience.
Challenge #4: Elongated Resolution Time and Lost Problems
The more essential technology turns in a business, it necessitates speedy troubleshooting. This scenario can swiftly turn as an issue when the service desk is receiving multiple requests to manage and doesn't possess the crucial communication tools. For example, IT help desks use email to monitor and track requests from the users which sometimes needs manual efforts and in turn, the overall productivity is affected.
Without a well-thought-out ticket intake procedure and request monitoring tools, the IT service desk can surely miss out on the opportunities to store significant data that can assist in further identifying the repeated issues and eventually speed up potential resolution times.
Challenge #5: Persistent Problems
Openly tied to our prior challenge is the pain of unanswered and returning problems. Without better data capturing and analysis tools, help desks can't straightforwardly recognize systemic issues; as a result company resources are exhausted investigating the same results again and again consuming more and more time.
If the team is incapable to capture important data in Knowledge Base, it turns hard to come up with new plans and strategies to counter problems and reduce the flow of recurring tickets.
Challenge #6: Time Consuming Jobs
On average, there are an array of frequently asked questions and issues that the help desk has to solve on a regular basis. So, a lot of time is exhausted in doing similar tasks again and again. This includes activities such as password resets and these are the prevalent reasons constituting most of the time of help desk calls. This can be tackled by providing users with an intuitive Self-service portal that has pre-configured FAQ's and an active community that significantly reduces the no. of tickets raised for basic issues.
Moving Forward
IT service management (ITSM) can offer assistance from these annoying challenges and transform an inadequately performing help desk with obsolete tools and procedures into an advanced and effective department that can respond instantaneously to problems or requests.
The software can not only streamline processes for superior productivity by applying automation, data repositories and analyzing tools; but also have a precise platform that can shape your IT service desk into a cost-effective powerhouse.
IT Service Management Platform is effortless to use, trouble-free to set up, and has everything you require for IT service management of your helpdesk. The software systematizes data, automates support workflow, gets rid of manual complexities and persuades self-service for maximizing the overall productivity and provides a higher level of user experience. The platform delivers an advanced interface, built-in templates, and insights that assist your IT teams to work successfully and reorganize IT service delivery.
The ITSM software platform significantly reduces the number of incoming tickets, lends a hand in creating a centralized knowledge base, simplifies handling of multiple assets, allows technicians to deploy patches remotely, supports audit requirements and enhances the overall performance of IT Service Desk. Get in touch with our specialists to explore more and to learn how we can assist you in conquering your IT helpdesk challenges and improving your processes.
Sponsor Ads
Report this Page
Created on Jul 12th 2019 07:16. Viewed 1,212 times.
Comments
No comment, be the first to comment.