6 (Actually) Fun Team Building Activities
by Denny F.
My Opinion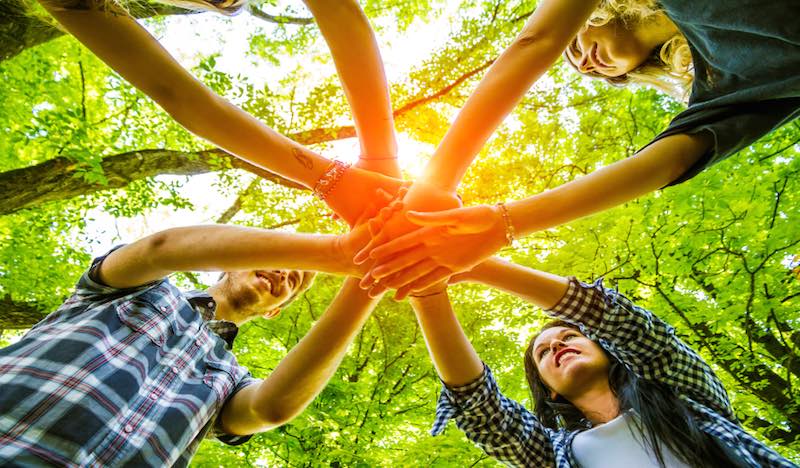 Having a cohesive team is imperative for business success. However, building a good team dynamic is easier said than done. How do you get your team members to bond without forcing the issue? Are there team building activities that actually bring people together without making them cringe? If you are looking for surefire ways to help your team build a sense of togetherness, this list is for you. Here are six fun team activities that your employees will actually want to try.
1. Do a Scavenger Hunt
A scavenger hunt is excellent for team building. These hunts are easy to organize and can take on a variety of formats. In some cases, you may take the time to put special items or clues in a given area for teams to find with an ultimate prize at the end. However, you can also do scavenger hunts that send out teams to look for random items on a list. Your scavenger hunt could even be based on recording video or taking photos. Tailor your options to what works for your team and your setting. Scavenger hunts are a quick and easy way to get people working together. Since they are low stress, you do not run much risk of alienating any participants.
2. Orchestrate a Movie-Making Experience
If you are looking for team building activities that inspire creativity, then this one could be for you. Thanks to advancements in technology, it is easy for novices to make movies. Therefore, challenge your teams to make a movie together. They have to write the script, cast the parts and film the whole thing on the spot. The results can be very telling and quite hilarious, and your team members are sure to start working more closely together throughout the process. As an added element of fun, have different teams compete against each other. All the teams can screen their movie for the group to maximize the experience.
3. Try an Escape Room
Some team building activities can seem forced or competitive. This is not the case with an escape room. An escape room is designed to engage participants, immersing them in a new world fully. More than that, your team members will have to work cooperatively to make progress. Everyone will have a role, and they will succeed or fail together. The results may not always be a success in the room, but they will always yield success for the team. For the best experience, work with an established escape room provider.
4. Test Team Knowledge with Office Trivia
Not everyone is great at trivia, but office trivia should always be a hit. After all, all your employees have equal access to the office environment. Therefore, everyone should start on an even playing field. This one will take some work for you to prepare since you will have to come up with a good selection of both fun and challenging questions. Try to keep the questions upbeat to make people feel better about their office life and each other.
5. Have Fun with Gaming Sessions
Gaming has become very advanced in recent years, and you can use those advancements for perfect team-building opportunities. Organize a gaming tournament. Try to use games that allow players to either work in teams or go head to head. You will obviously need sufficient equipment to pull this off. Players should be able to communicate, and if you can arrange a set up for spectators, that is even better. It is even possible to do your gaming tournament in a virtual format if your team members are spread across the city or country.
6. Engage in Physical Competitions
Adults like to pretend like they are sophisticated, but everyone likes getting silly every now and then. Simplistic physical challenges are sure to do just that. Organize challenges that have partners tossing eggs at each other. Set up a human knot. You can never go wrong with relay races. These options may seem childish at first, but they really get your team members to let go and know each other better.
Sponsor Ads
Report this Page
Created on Sep 4th 2020 09:20. Viewed 278 times.
Comments
No comment, be the first to comment.