3 Things to Check Before Buying a Solar Inverter
by Rob J.
Quality Links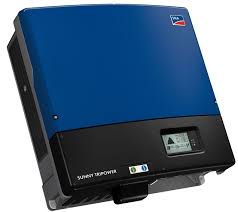 Are you getting an inverter for the solar energy system you're building? You need to make sure you have the best deal. Read on to learn about some things you have to check before purchasing a unit.
Certifications
When looking at a potential inverter option, see if it has any indicated certifications. This means that a reputable third-party organization has reviewed the device and made sure that it's safe to use, and its specifications are according to the manufacturer's claims. Each unit should also have to meet the mandatory quality standards that the government has set.
Check the packaging, the manual, or the actual product itself for any text that indicates that it's been certified. Here are the names of a few internationally recognized organizations that you need to look out for:
· CEN: European Committee for Standardization
· IEC: International Electro-technical Commission
· IEEE: Institute of Electrical and Electronics Engineers
· UL: Underwriter Laboratories Inc.
You must also make sure that any markings have the right certificate number attached to it. Certain ones are specifically for solar inverters, such as IEC 62109-2 or UL 1741.
Warranties
Even with the strictest standards, manufacturers can make a dud or two in a batch of products. To protect yourself as a consumer, you should only purchase a solar inverter that comes with a warranty. A company that's confident in the way their product is designed will provide this guarantee. Some will cover your device for as long as 5, 10, or 25 years.
Although selecting the device with the longest warranty seems to be the best option, you should first consider what's really included in the fine print. A policy with a longer coverage period may actually only provide replacements for minor components. So, make sure you know about the specific terms of the agreement before making a purchase.
Device Efficiency
Find out the efficiency rating for each device, you'll be considering. This is how much of the DC current input from the solar panel is converted into usable AC electricity by the machine. Depending on the type of inverter, those that are of high-quality have a grade of around 95 percent to 97 percent.
You also have to consider what kind of efficiency rating is indicated. Peak efficiency is measured when the device is performing under ideal conditions. This means it processes a stable amount of power and doesn't have to account for environmental temperatures. Alternatively, weighted efficiency considers the actual input. So, it's better to compare products based on the latter statistic, as it's closer to how the inverter will really perform.
These are just some things you should consider. They'll help you find out which SMA three-phase inverter you should buy.
Sponsor Ads
Report this Page
Created on Mar 4th 2020 11:52. Viewed 339 times.
Comments
No comment, be the first to comment.