Benefits of Using Microsoft Dynamics GP for Field Service Management
by Olivia Grey
marketing professional
Microsoft Dynamics GP is ERP software or a business accounting software that is of much use since its launch. The Dynamics GP Field Service Series has a number of modules that are really useful for a service organization. It helps enter the customer service requests, manage parts and dispatch technicians to name a few services. In addition, the modules integrate distribution, accounting, and service processes.
Let us see how the modules are beneficial for an organization.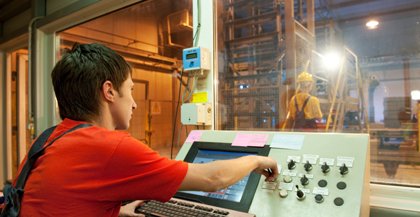 Contract Administration
Whether your company provides some recurring service or it carries out continuous maintenance service, the Contract Administration module is helpful in entering the contact details, automate the periodic contract billing, track specialized coverage for parts and labor, renew a customer's contract and track the revenue recognition process. This module helps you maintain as many customer contracts as required, each having varying terms and services. It offers profitability against service calls, flexibility for contracts, and revenue recognition through five methods. Since the associated revenue and expenses are tracked and presented to the end user very easily, contract profitability has become a simple affair.
Service Call Management
The service call management module is considered as one of the most powerful applications in the field service series. This module enables you to track the technician service activities for preventive or contracted maintenance or time and material work. It also provides the functionality required by most service companies like Inventory Control, Out-of-the-box integration to Contract Administration, Returns Management and Purchase Order Processing. This helps these companies completely understand the activities related to a particular service call record or event. When you implement this module with Contract Administration, service requests can contain particular billing and service terms as stated in the customer maintenance contracts.
Depot Management
The Depot Management module of the field service series tracks the open work orders for units assigned for repair. This is necessary if you want the service technicians to return field replaceable units to a specific depot repair location. The relevant transactions related to the consumption of parts and labor required to repair field replaceable units can be tracked using a depot management work order. When Depot Management is integrated with Returns Management, the process of depot repair can be automated by creating work orders directly from customer return documents.
Preventive Maintenance
The advantages and features of the Preventive Maintenance module help an organization to set up, maintain and schedule PM requirements for equipment. This module integrates with Service Call Management module to automate creating PM Service calls so that the organization delivers its PM services on time. There are powerful reporting tools that enable to generate PM listings and when PMs are due.
With the integration of the two modules, service calls can be generated automatically based on the use of a piece of equipment or the time-in-service.
Thus, there are many benefits of using
Microsoft Dynamics GP Manufacturing
for your growing business. Increasing the revenue and achieving more productive and efficient operations are some of the long-term advantages. This makes way for quantifiable and tangible benefits.
Sponsor Ads
Report this Page
Created on Dec 31st 1969 18:00. Viewed 0 times.
Comments
No comment, be the first to comment.