EMAN HOMESTAY
by MYKIDBIZZ
SELAMAT DATANG KE EMAN HOMESTAY
Sebuah rumah penginapan berkembar setingkat yang selesa didiami.
"Homestay" offers a distinctive style of living with emphasis on warm and friendly hospitality within private homes. This is your chance to experience the genuine Malaysian lifestyle at reasonable price. There are today 10 villages whre tourists can experience the different types of living. They can stay with their hosts and participate in their daily activities. An interesting program to the means of getting the first-hand information on the Malaysian or Pahang lifestyle. First developed in 1980s, this program is an extension of the student exchange program where a young Malaysia student stayed with their adopted family for a certain period whilst undergoing their everyday lives or activitie
Lokasi adalah di Pantai timur di Kuantan, Pekan yang berhampiran Pusat Perkhidmatan Balok. Lokasi yang menarik berhampiran pantai balok yang terkenal dengan panggilan pusat rekreasi air Balok di kendalikan oleh pihak MPK.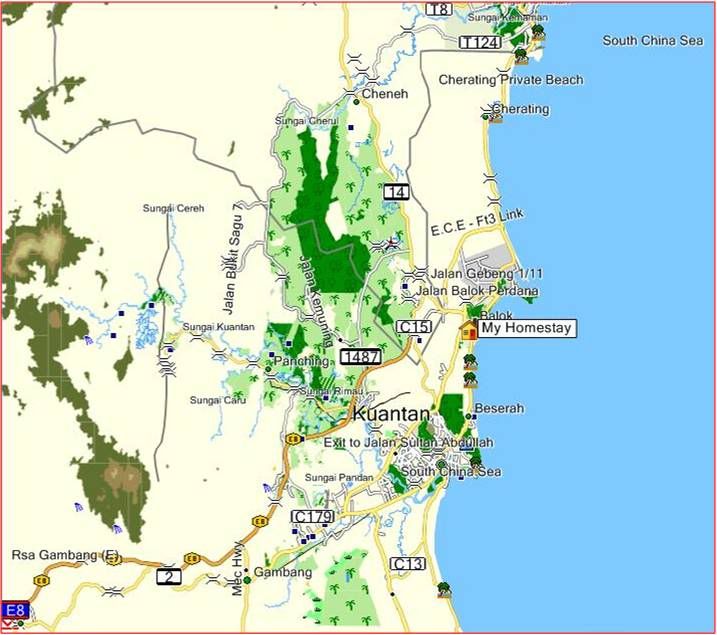 Berhampiran Pusat Industri Gebeng, Pelabuhan Kuantan menjanjikan aktiviti anda sekeluarga akan terisi dengan aktiviti-aktiviti menarik sepanjang hari. Dengan kedudukan lokasi yang sesuai untuk anda memilik aktiviti perkelahan di pantai Balok, Cherating, Batu Hitam, Teluk Cempedak


Kami menawarkan penginapan alternatif yg selesa untuk family besar yang ingin bercuti di Kuantan. Rumah berkembar 3 bilik tidur 2 bilik air boleh menempatkan 20 ahli keluarga dengan selesa.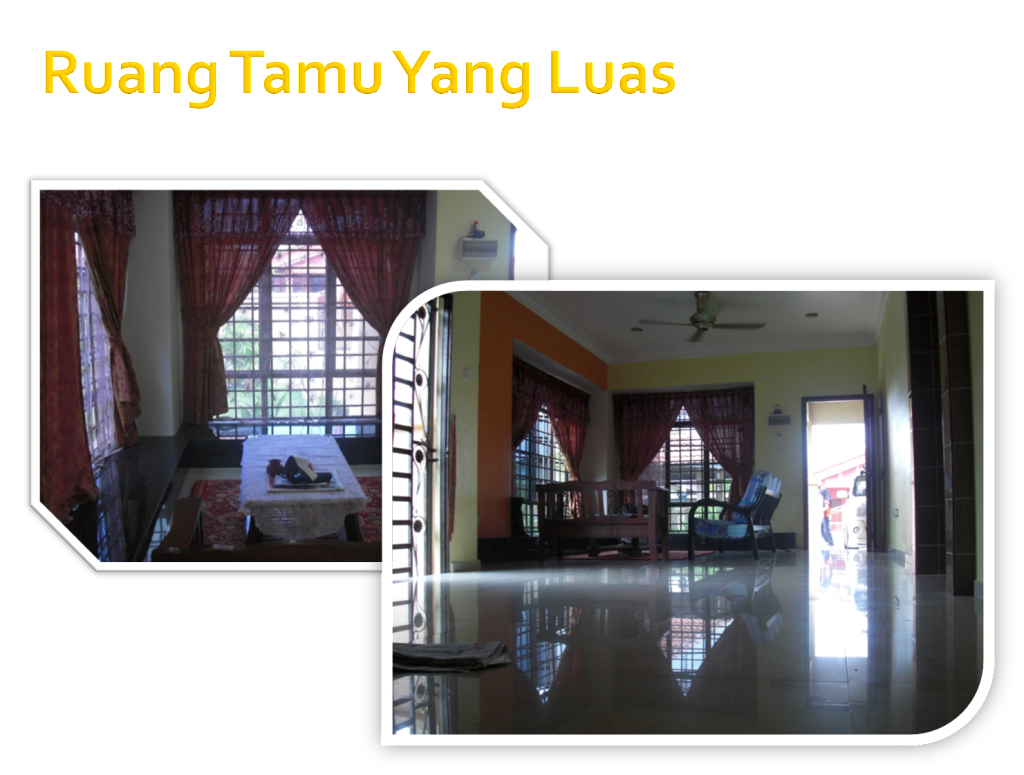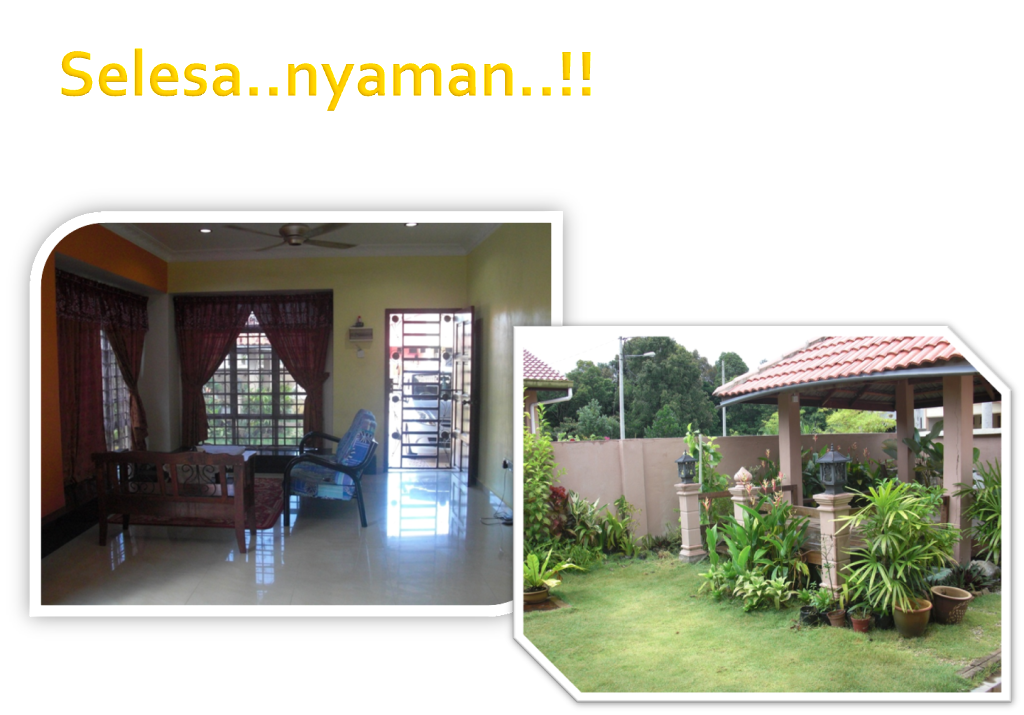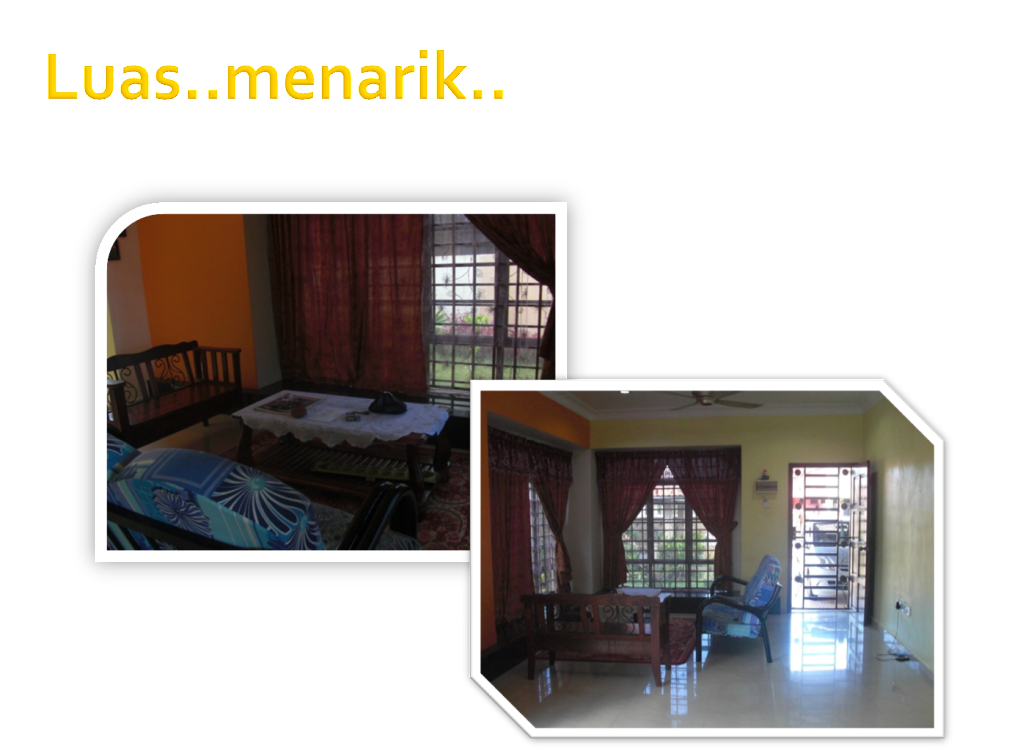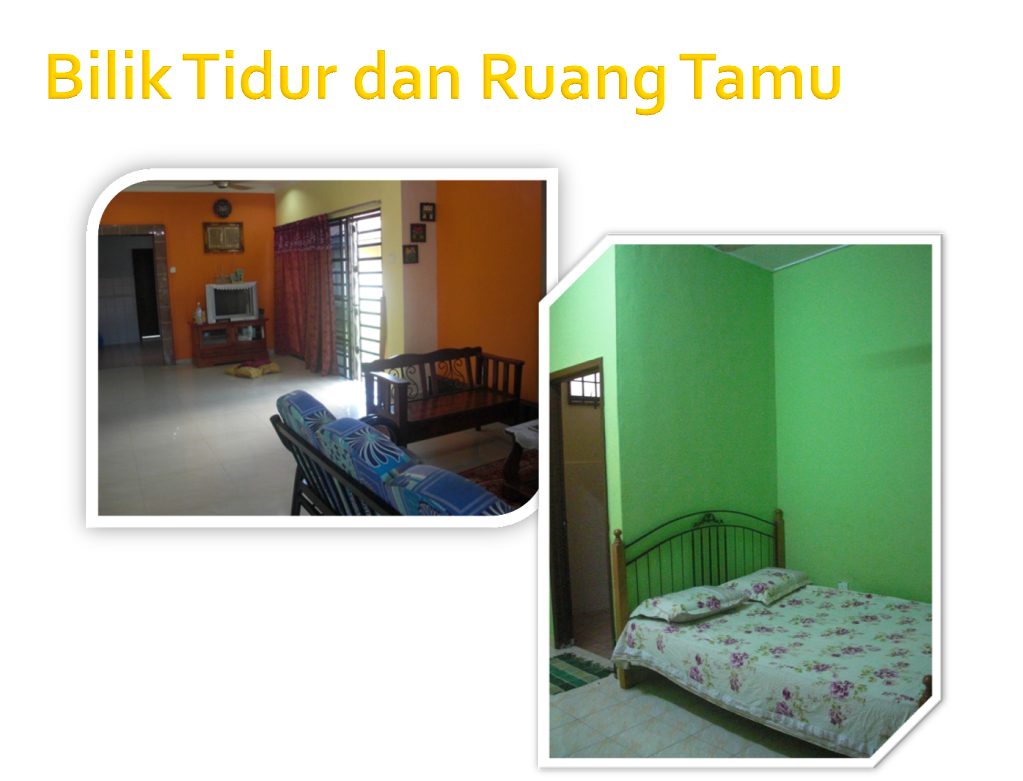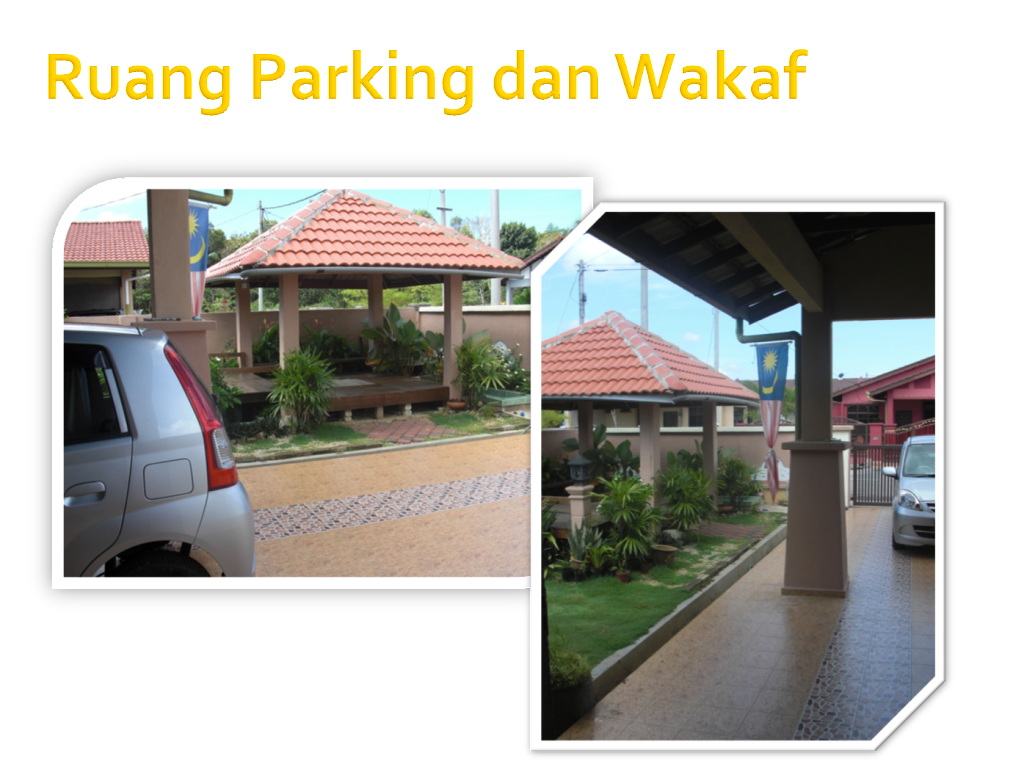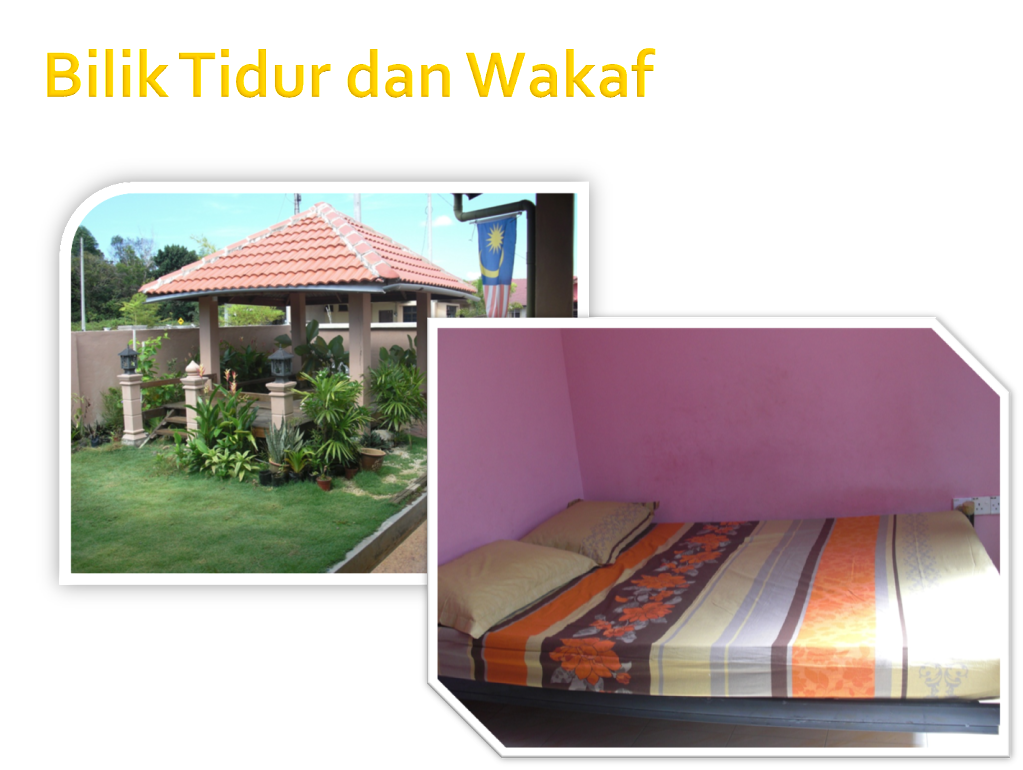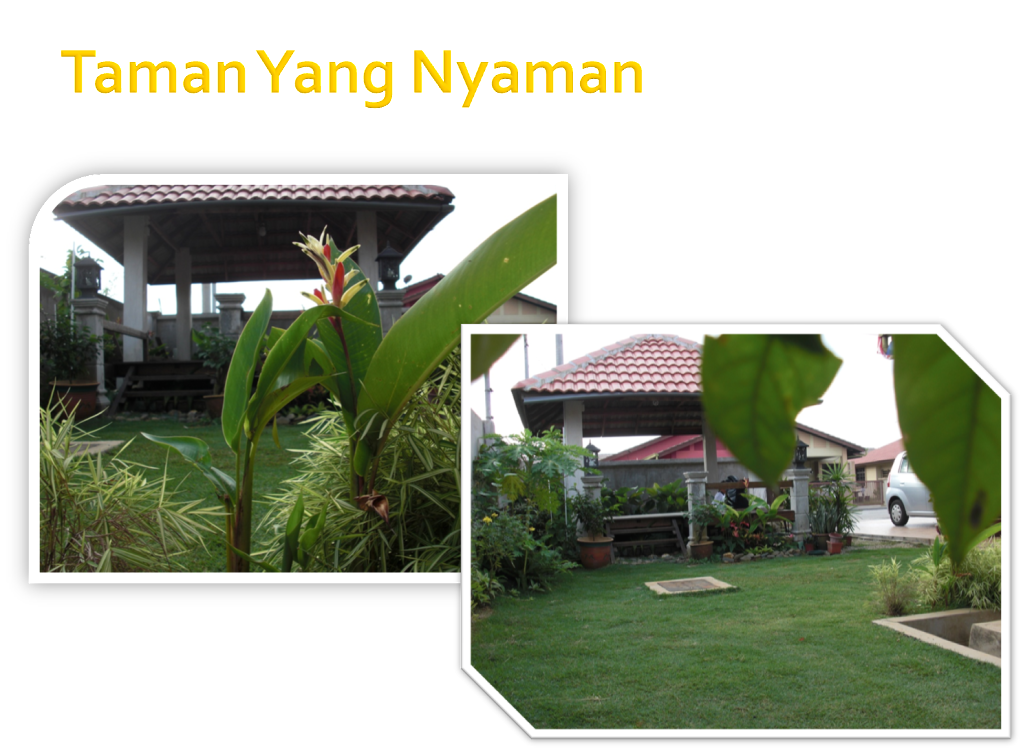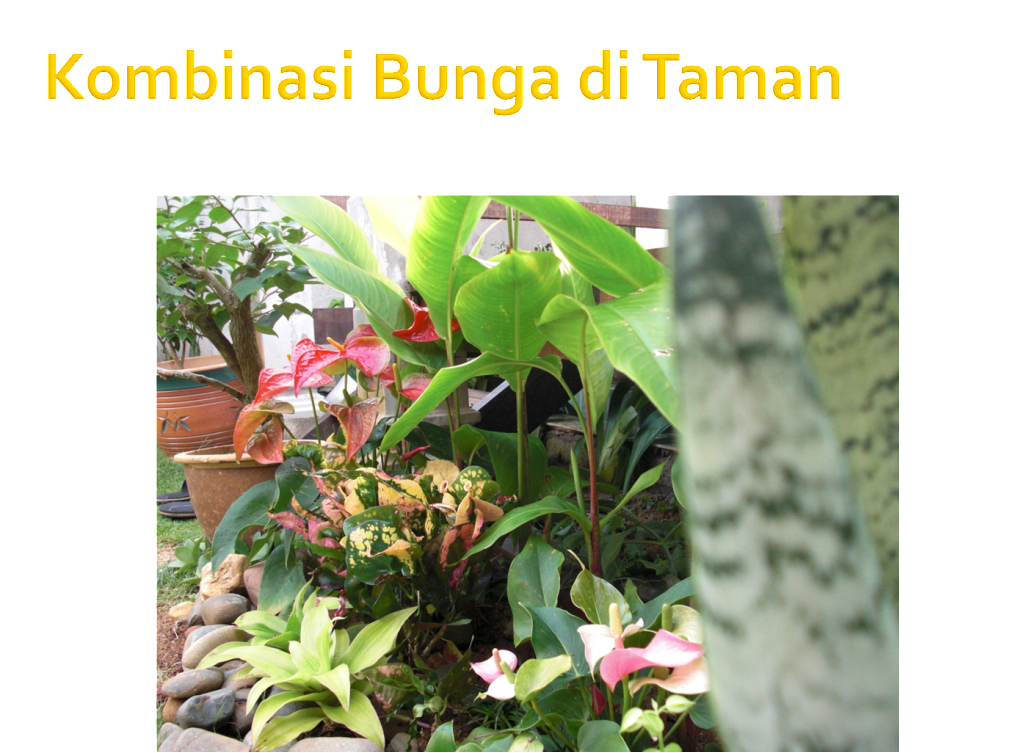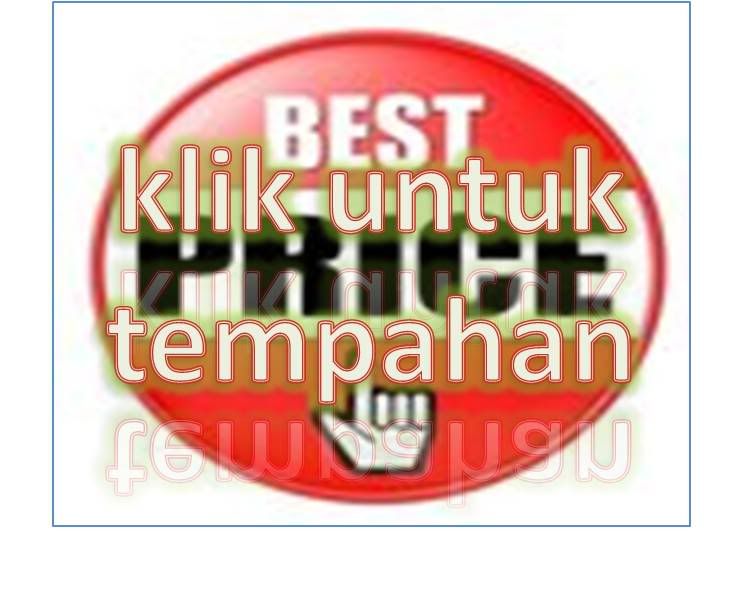 ---
---
TEMPAT- TEMPAT MENARIK
ABOUT
PAHANG
Pahang, which covers an area of 35,960 sq. km, is the largest state in Peninsular Malaysia. Pahang has so much to offer the visitor that tourists, both locals and foreign, come back again and again.
Pahang has cool green mountains, rain forests, hill resorts, tranquil fishing villages, long stretches of sandy beaches, mysterious caves and unspoilt lakes.
With population of 1 million, the state, which lies on the East Coast, offers the finest in beaches such as the famous Cherating Beach, Teluk Chempedak and Beserah Beach. There are the renown hill resorts of Cameron Highlands, Genting Highlands and Fraser's Hill. If you are looking fir adventure, why not visit parks such as Kenong Rimba, Endau-Rompin and Taman Negara (National Park)
---
CULTURE
In Pahang, the visitor will find fascinating evidence of the diverse Malaysian cultures, manifested in the customs, clothes, food, art forms, games and festivals of the various races.
Pahang has a rich cultural heritage and its specialty is songket, the distinctive hand-woven gold and silver brocade. Travelers can visit the handicraft centres at Teluk Chempedak, Sungai Karang and Cherating. Household items made from pandanus leaves and woodcarvings, shell crafts and batik are sold at these centers.
Visitors should also not miss out on the Pahang Silk Weaving Centre in Pulau Keladi, Pekan where they can see the process of making the intricately woven material. For those short of time there is a showroom in Kuantan, located on the first floor of Teruntum Complex in Jalan Mahkota.
Batik, the unique wax-printed fabric, is available everywhere with manufacturing outfits at Kuantan, Semambu, Beserah and Cherati
---
Pantai Balok
Antara pantai yang mempunyai tarikan tersendiri ialah Pantai Balok yang terletak kira-kira 15 kilometer ke utara Kuantan. Di pantai ini terdapat sebuah pusat rekreasi yang menyediakan kemudahan berkhemah kepada orang ramai dan amat sesuai untuk kegiatan luar sama ada untuk persatuan beruniform sekolah-sekolah mahupun keluarga. Kesesuaiannya dengan pelbagai kegiatan rekreasi juga menyebabkan pantai ini sering menjadi pilihan kepada banyak pihak di Kuantan untuk aktiviti hari keluarga. Bagi penduduk tempatan di sini, pantai Balok merupakan destinasi yang ideal untuk bersantai pada hujung minggu kerana keadaan pantai yang nyaman dan redup serta diteduhi pohon-pohon ru.

Pantai ini juga sering dijadikan tempat rekreasi pada waktu petang seperti berjoging kerana keadaan pantainya yang luas memanjang sambil ditiup bayu laut yang segar. Selain dari itu, kemudahan asas di kawasan ini juga lengkap seperti kemudahan bilik air, bilik persalinan serta tandas awam. Dalam pada itu, sekitar kawasan Balok juga terdapat banyak gerai-gerai makanan yang diusahakan oleh penduduk kampung dengan pelbagai hidangan menyelerakan seperti ikan bakar, keropok lekor dan masakan ala-Thai. Di sekitar Balok juga para pengunjung boleh mendapatkan ikan-ikan segar serta hasil tangkapan laut yang lain dari beberapa perkampungan nelayan berhampiran.
Truly perfect and serene with soothing tropical breezes,
swaying casuarinas, unending white sand in harmony with the azure blue
sea, indeed, relaxation is never easier.
Balok beach is about 15 kilometers north of Kuantan city and is a paradise for avid wind-surfers. The annual wind surfing regatta, the Kuantan Challenge is held here. Most of the activities revolve around Pantai Balok or Balok beach, one of the cleanest beaches in Pahang area, can be reached from Kuantan or Kemaman. By Road : From Kuantan towards Kemaman, Terengganu. Also accessible by taxi or hourly buses.
Things To Do

Relax on, the golden sands, Play volleyball, on the beach, Snorkel or, scuba dive,
Swimming, Skiing, Sunbathing, Wind, Surfing, Sailing
---
Pemandangan Bandar Kuantan
Saksikan pemandangan bandar Kuantan, gabungan terancang bangunan pencakar langit, penempatan perkampungan nelayan serta persekitaran yang tumbuh menghijau di sepanjang sungai kuantan.
---
Sungai Kuantan.
Sertai perjalanan istimewa ke muara Sungai Kuantan sahaja setiap malam hari Jumaat dan Sabtu, rasakan kedinginan udara sambil melihat pemandangan indah dan berwarna?-warni bandar Kuantan.
---
Laluan Taman Bakau
Hutan Simpan Bakau seluas 339 hektar yang menghijau sepanjang Sungai Kuantan dipercayai telah wujud hampir 500 tahun dahulu. Kedudukannya strategik, di tengah-?tengah pusat bandar Kuantan menjadi daya tarikan kepada pelancong dalaman atau luaran untuk melihat keunikannya yang masih terpelihara.
Taman Bakau mempunyai dua laluan sejauh 250 meter dan 750 meter, bagi membolehkan anda menerokai keindahan semulajadi hutan ini tanpa perlu berpijak pada lumpur. Hayati pemandangan sepanjang laluan anda, panjatlah menara setinggi 40 meter untuk melihat keseluruhan pemandangan hutan simpan ini. Ketahuilah pelbagai spesis haiwan dan tumbuhan serta keunikan akar pokok-pokok bakau.
---

Bukit Gambang Resort City


Bukit Gambang Resort City. BGRC, a RM1bil integrated resort city located on the Gambang Interchange will be one of the biggest and important projects in the history of Kuantan. BGRC covers over 200 ha and will be developed over the next 10 years.

Features include the water park, an adventure park, a forest park, global heritage resort villas to be developed based on a particular country theme and scenic ocean ville resort suites which are low-rise buildings based on various ocean themes such as Caribbean Bay Resort, Arabian Bay Resort, Andaman Lagoon Resort, Mediterranean Beach Resort and Hawaiian Beach Resort. Bukit Gambang Water Park spans across 60 acres.

With the Children Fantasy Island ("penguin island"), special Kidz Zone, the Adventurous Typhoon River as well as a 1 kilometer long man-made sandy beach. Not to mention the family river raft rides and a 6-lane racer slides with a timing scoreboard. Attractions also include a 25,000 sq ft wave pool.

The suppliers include the award-winning ProSlide Technology Inc from Canada, Scotland-based Murphy?s Waves Ltd and Australian Waterslides & Leisure Pty Ltd. Phase one of BGRC consists of Caribbean Bay Resort and Waterpark, scheduled for opening on 23 May 2009.
---

Cherating Beach





Less than 50km north of Kuantan is Cherating. Cherating is the perfect antidote to frantic city life. Here, wide gently sloping sandy beaches, lined with casuarinas trees, extend as far as the eye can see.The enamored and fabulous sparkling seas, pristinebeaches andcool breezes made Club Mediterranean open its first Asian venture here, on a private beach. The main Cherating beach is the location of many hotels, reboots and chalets, catering for all budgets.

First popularized by the backpackers, Cherating is now popular with many visitors who came to enjoy the beach, sea and sun. Handicraft shops and cultural establishments have been established, and many visitors enjoy making their own batiks. Batik painting and pandanus handicrafts remain popular souvenirs from Cherating.



Cherating also offers you the chance to shop for handicraft and see cultural performances. Village maidens nimbly weave the "pandanus" leaves into mats, hats, bags and other inexpensive lightweight souvenirs. Cultural shows include wayang kulit (shadow play) and silat (the Malay art of self-defence).
---
"Teluk Cempedak, literally
translated as ?Jackfruit Bay?, is like Pahang?s very own Californian
boardwalk, which is a favourite to the locals. Located just 5km from
Kuantan, it is an enclosed bay, suitable for water sports like swimming,
surfing, sun-bathing, sailing, and jet skiing."
Teluk Cempedak, literally translated as ?Jackfruit Bay?, is likePahang?s very own Californian boardwalk, which is a favourisun-bathing, sailing, and jet skiing.
Along the beach lines pine trees and provide great spots for picnics or merely just sitting around enjoying the view. There are even rocky capes with the South China Sea waves lapping against it; perfect private corners for friends and couples who would like a little more space to themselves.

About 5km away on either side of Teluk Cempedak are the fishing villages of Tanjung Api and Beserah. On a good day, you can see fisherman out at sea on their tooting boats, waiting for the catch of the day.

At the seafront, numerous restaurants and food stalls serve a wide variety of food and beverage for your day out at Teluk Cempedak. There is even a McDonald?s drive-thru! There are also stalls set up selling trinkets for little kids to be happy with for the day at the beach with their mommies and daddies.

Take a stroll on the wooden walkway that connects Teluk Cempedak to Teluk Pelindung nearby, where waves crash up on the rock promontories there. As the name suggested (pelindung means ?protector? in Malay), it is a private bay away from the more bustling Teluk Cempedak. Families and friends can have their own private picnics there, and going for dips in the waters.

The nearby jungle area provides a quick introduction to Malaysia's flora and fauna, with a few different species of plant life, insects and other small animals inhabiting the limited space. Beware of the macaques, as they can be quite a nuisance!
From Kuantan town, take the coastal road and follow the sign to Teluk Chempedak. If you opt for public transportation, catch the No 39 bus from local bus station at Kuantan and it will take you to Teluk Chempedak for only 60 cents. Taxi
is also available for only RM5.
---
Sungai Lembing Tin Mines


Once a glorious town that was bustling all the time, Sungai Lembing has come a long way. The river water and rainfall gather into a basin in this unique valley where huge quantities of tin ore have been found. This kind of volume made commercial mining viable in the area.

Back in the days after WWII, demand for tin was high and the British miners, wanting to make the most of it, dug and dug and finally reached depths of almost 600m! This alone is a notable achievement.
Along with hard work at the tin mines, the townsfolk also knew how to party hearty and have fun! Cheap alcohol and great nightlife were available at Sungai Lembing during the 1950s.
The success of the town lasted 20 years but came to an abrupt end when recession hit in the 1970s. Today the mines are closed and the shafts have been flooded. Nothing much is left except for the town square, some shops and a single lonely red British postbox.
While the town is still open to visitors, it is plain that Sungai Lembing has seen a great deal and will never be the same again.

---
PENGANGKUTAN AWAM
Pengangkutan Darat
Teksi
Bagi menarik lebih ramai pelawat ke Kuantan, teksi di Kuantan memberi peranan dalam pelancongan. Selain memberi kemudahan kepada pelancong asing mahupun dari dalam negara dan luar negara, ia turut menjadi perkhidmatanpengangkutan awam penduduk-penduduk di sekitar kawasan yang agak terpencil dan jauh di pedalaman.

Bas
Terdapat 2 jenis perkhidmatan bas yang beroperasi di sekitar Kuantan iaitu bas ekspres dan bas berhenti-henti (stage bus). Bas ekspres beroperasi di Terminal Makmur di Jalan Stadium manakala bas henti-henti beroperasi di Perhentian Bas Pasar, Jalan Stadium ( Berhampiran Pasar Besar Kuantan).
Pengangkutan Udara
Kapal Terbang
Selain itu, Kuantan juga menyediakan pengangkutan udara untuk memberi kemudahan kepada penduduknya.

---
Jalan-Jalan Cari Makan di Kuantan

Ni koi nak kongsi pengalaman berkenaan tempat makan yang menarik di sekitar daerah kuantan, ini pengalaman koi dari tahun 2000-2006, Ni koi kuar makan dengan kawan2 opis, kawan2 sama belajor dan juga anak isteri ..... kepada yang baru menetap di kuantan dan tidak tahu di mana tempat makan yang sedap dan menarik terutamanya pada hujung minggu sila rujuk di bawah:



PAGI :

1. NASI LEMAK

Restoran Zaman (bt 10), Nasi Lemak Simple (Sebelah parkson lama), Nasi Lemak Bukit Bayroute (Ni kena panjat bukit), Nasi Lemak Kuantan Garden (medan selera sebelah Hotel Vistana), Gerai Singapore (Medan selera Beserah).

2. NASI MINYAK

Restoran semambu(berhampiran simpang semambu), Gerai tanjung api (berhampiran pasar ikan tanjung api), Gerai berhampiran (simpang taman gelora-tanjung api)

3. MEE GORENG

AIDA'S Food Court (Kuantan Centre Point).

4. ROJAK AYAM

Gerai Rojak Ayam (sg. ular sebelah kiri jln kuantan - kuala terengganu)

5.MEE KARI (PAGI/PETANG)

STIMAN(Jalan bukit sekilau- semambu sebelah kanan), Gerai taman gelora/depan IKIP, Gerai medan selera depan MRSM Kuantan

6.MEE CALONG

Gerai taman gelora/depan IKIP, Gerai Beserah jln menghala ke pantai

7. NASI KERABU & GULAI AYAM KAMPUNG

Gerai Permatang Badak, Gerai Tanjung Lumpur berhampiran pasar ikan peramu, Gerai Sup Ayam - Jalan Besar (nasi putih dll)

NASI KANDAR

8. Gerai sebelah kiri Jalan menghala ke pelabuhan kuantan (selepas persimpangan ke gebeng)


PETANG

9.KARIPAP

Gerai karipap ayam (Beserah depan shell minyak), Gerai taman gelora/depan IKIP

10.GORENG PISANG

Gerai Belakang pasaraya pantai selamat/jln teluk sisek

11.SATAY

Terminal sate zul (Jalan Teluk sisek).

12.MURTABAK

Gerai makan (Bukit sekilau).

13.ROTI CANAI

Restoran TAJ - byk cawangan

MALAM

14.NASI DAGANG & NASI MINYAK

Gerai Labana (Tg Lumpur)

15.IKAN BAKAR & TOMYAM

Marina Ikan Bakar - Tg Lumpur, Restoran Patani -bandar & beserah, Nara - Tg Lumpur, Phuket - Tg Lumpur, SARA Thai - Jln Teluk Sisek, IKIP Garden - Jalan Kubang Buaya. Gerai Bambu -Tg Lumpur(Nasi campur)

16.WESTERN FOOD

IKIP GARDEN - Kubang Buaya,

Gerai2 ni ada yang tak ada nama dan ada yg ada nama tapi koi dah lupa, maklumlah dah 3 tahun tinggalkan quantan, tapi
kalau ada gerai2 ini yang dah tak wujud harap maaf laa ya.....SELAMAT MENJAMU SELERA







Report this Page
Created on Dec 31st 1969 19:00. Viewed 0 times.
Comments
No comment, be the first to comment.