Syed Ahmed Kabir's Articles
Color Flow PuzzleFree Android GameSA Apps announcing release of a new Puzzle game'Color Flow Puzzle for Android'.An Innovative, Challenging and an Addicting Free Puzzle Game is Live for Android phone and Tablet users.SA Apps, a market leader in the fiel...
Read More
Awesomeness!* PikPakPoe Free board game for Android by SA Apps *Marvelous job done!!Best addicting game for Android yet Designed and Developed by SA Apps!PikPakPoe designed and developed with Eleven '11' different languages support, Arabic, Chinese, French, German, hindi, Italian, Portugue...
Read More
Discover the entrancing universe of fortune underneath your feet, assorted qualities of Earth's wealth​ with the help of (Gems & Stones)​ for Android.​​​​​​​A ​Gem​,​ ​Precious or ​Semi-precious ​Stone is a piece of mineral crystal, used in ​cut or ​polished form for making ​Jewelry​.​Also...
Read More
Good Notes 5 - PDF, Notes and DocumentsBy Masalasoft (Pvt) Limited​​Good Notes is a must-have app for anyone who reads or annotates PDF documents or want to create or edit notes and formal documents in open standard format which can be opened and edited in any standard word processor like Pages, Mic...
Read More
Fruity Snake ProFruity Snake, you will love and never forget my cute snake​App ​Description:​​Fruity Snake Pro is an excellent remake of classic snake game a Premium version for Fruity Snake, with more Fruits Skins.Goal of the game: th...
Read More
TIK TAK TOE, BEST ADDICTING FREE BOARD GAME FOR ANDROID, WHICH YOU SURELY ENJOYED MANUALLY ON YOUR NOTEBOOKS IN YOUR SCHOOLS OR AT HOME.DON'T WASTE PAPER, PENCIL AND ERASERS NOW JUST GET TIK TAK TOE INSTALLED ON YOUR ANDROID SMART PHONES OR TABLETS AND ENJOY PLAYING ONE OF THE BEST FREE BOARD GAME E...
Read More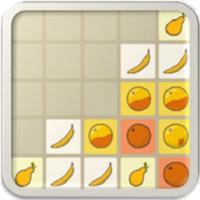 Fruits Puzzle is a Challenge App an addicting and a great puzzle game for Android at Playstore.Join the Similar Fruit Shapes and get to the maximum fruits matched before filling all tiles with different ones!Beautiful Graphics with a User Friendly interfaceHOW TO PLAY: Swipe the Fruits tiles ho...
Read More
Launch Apps and Actions with Gestures.LaunchCode allows you to draw custom symbols to launch apps and actions. It is an essential all in one home screen app launcher and multi-purpose utility widget to make your life 100% easier.It's a one touch solution that you need to accomplish unlimited ta...
Read More
2048 Puzzle Challenge app is an amazing, addictive and a very simple number puzzle game.Join the similar numbers and get to the 2048 tile!Smallest size puzzle game for 2048!HOW TO PLAY:Swipe the numbered tiles horizontal or vertical to move the tiles. When two tiles with the same number touch each o...
Read More
Tic Tac Toe, another challenging yet addicting free board game for Android, which you surely enjoyed on your notebooks in your schools or at home.Don't waste paper, pencil and erasers now just get Tic Tac Toe installed on your Android smart phones or tablets and enjoy playing one of the best free bo...
Read More