Why Inflammation fighting foods are filling up your grocery bags! Healthy Snacks and Baked Whole Grain Chips
by dip foods
Healthy Baked Foods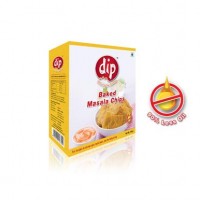 dip foods
Healthy Baked Foods
Food is FUEL for our bodies but we also know it has the ability to heal our bodies as well. Fighting inflammation with food has quickly become a priority and with good reason! It is linked to a lot of bodily functions like bloating, acne, illnesses, aches and pains, etc. We actually have the power to regulate our immune system just by watching our intake of these inflammation fighting foods.
Food GIFs - Find & Share on GIPHY
Let's get to know why this "anti-inflammatory diet" has become the ultimate wellness trend of 2017!
WHAT IS INFLAMMATION?
Inflammation is a necessary physiological response to repair damage within the body. Left unchecked, low grade inflammation can increase susceptibility to infection and illnesses. The acute inflammation (redness, swelling and pain) around injuries is something we are familiar with. However, chronic inflammation occurs when the immune system overextends itself, that causes more damage than healing to the body.
WHAT CAUSES INFLAMMATION?
Chronic inflammation is at the root of most diseases like obesity, diabetes, heart attacks, cancer, etc. It can be caused by stress, lack of exercise, genetic predisposition and exposure to toxins. Foods high in sugar and saturated fat can spur inflammation too.
Inflammation can also speed up aging, make it hard to lose weight and cause issues with digestion. When it occurs as a normal bodily function it is extremely beneficial for the body but lack of the right lifestyle can make us really ill.
HOW CAN WE STOP IT?
When you have a headache, joint pain, body ache, etc. it is very easy to reach out for an over-the-counter anti-inflammatory drug. Painkillers, of sorts, are extremely harmful for our bodies.
Fortunately, as a healthy alternative to this, people have switched to an all-natural way to ease inflammation, and it's on your Kitchen Table! A diet rich in omega-3 fatty acids, antioxidants and other bioactive compounds has the potential to reduce inflammation.
We've got you a handy list below of natural anti-inflammatories that taste fantastic!
TO MIX INTO JUICES
Fresh Berries
Beetroot
Berries
Tart Cherry
TO ADD IN EVERYDAY MEALS
Freshly Ground Turmeric
Turmeric
Ginger
Garlic
Apple Cider Vinegar
Chia Seeds/ Flax Seeds
Leafy Green Vegetables
Soy
TO PAIR WITH HEALTHY SNACKS
Baked Multigrain Strips
Tomatoes
Tree Nuts (Almonds, Walnuts, Pistachios)
Coconut Oil
Whole Grains (Baked Whole Grain Chips)
FOR YOUR SWEET TOOTH
Dark Chocolate
Think differently? Tell us your views on our Facebook page –
https://www.facebook.com/DIPFood/.
For more such fitness trends, updates and articles log onto our website
www.dipfoods.com
https://dipfoods.com/blog/inflammation-fighting-foods/
Sep 21st 2017 07:15
Report this Page
Sponsor Ads
Comments
No comment, be the first to comment.