Buy Baked Masala Sticks Online, Baked chips, Healthy Snacks, Healthy Chips, Healthy Foods and Recipes
by dip foods
Healthy Baked Foods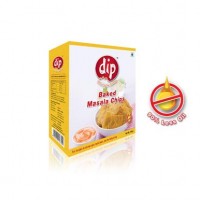 dip foods
Healthy Baked Foods
We were working on a baked version of the traditional chakri but was proving to be a challenge to get a consistently well baked spiral chakri. So, why not give a bit of twist & make them more interesting! We love spicing things up, and voila! Masala sticks!
http://shop.dipfoods.com/product/baked-masala-sticks
May 3rd 2017 02:35
Report this Page
Sponsor Ads
Comments
No comment, be the first to comment.