Baked Multigrain Strips - Healthier alternative to fried chips
by dip foods
Healthy Baked Foods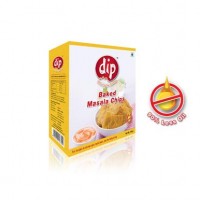 dip foods
Healthy Baked Foods
We proudly present DIP Multigrain Strips & Chips with oil content less than 90% compared to fried alternatives. Strips Range: Moong, Jawar, Ragi, Bajri, Corn or Soya. Chips Range: Masala, Methi (Fenugreek) or Pita.
http://www.dipfoods.com/product/baked-multigrain-strips
Feb 23rd 2017 05:29
Report this Page
Sponsor Ads
Comments
No comment, be the first to comment.