World's most finest Double Side Grinding Process Machine | AM TECHNOLOGY
by Professional Writer
Professional Writer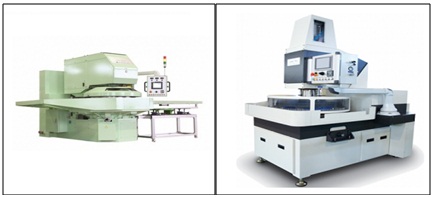 AM Technology Co., Ltd. is the global leading company in ceramic and glass abrasive processing equipment for semiconductor industry, precision equipment industry and research institutes. Its electrolytic dressing device and dicing saw are products with its proprietary patented technology.
AM Technology has committed to satisfy the customers' needs since its establishment in 1994.With unwavering research and development, AM Technology has gained trust from all customers in the world thanks to the outstanding features of its products such as the superior precision, ease of use, and high performance. Now its equipment is available around the globe in India, China, Japan, Taiwan and other countries.
AM Technology company has three business divisions. Those are P&L Division, D&G Division and Laser Division.
The P&L Division operates three product divisions of fine grinding process machine, single side process machine and double side process machine.
Fine grinding process machine line-ups are six models of double side grinding machines.
Single side process machine line-up is one model of single side polishing machine.
Double side process machine line-up is one model of double side lapping/polishing machine.
Excellence of AM Technology Double Side Grinding Machines
It has an anti-vibration design
It provides user-friendly condition
It provides active pressure control by Air actuator & Load-cell
It ensures reliability for thickness control system
It provides easy surface-quality-control by pressure control at each step
The AM Technology's double side grinding machines are used for many industries such as Automotive, Pumps, Cutting Tools, Compressors, Bearings, Ceramics and Seals, Valves, Medical device, Electro optics and Aerospace as well.
Automotive: Fluid sensors, Engine heads, Precision piston rings, Power steering components,Transmission plates & Spacers, Fuel injection systems, A/C compressor systems, and Fuel pump component
Pumps: Impeller pump vanes, Hydraulic gear pumps.
Cutting Tools: PCD & Carbide & Ceramic & Cermat & Insert, Blade.
Compressors: Valve covers, Compressors, Pressure sensors.
Bearings: Precision bearing, Motor bearing, Ball bearing.
Ceramic: Valve dispensers, Thermo electric devices and Plates.
Sponsor Ads
Report this Page
Created on Jan 21st 2022 05:15. Viewed 102 times.
Comments
No comment, be the first to comment.