What Should You Do Before You Apply For A Mortgage?
by Rate Shop
Rate Shop
The process of buying a home doesn't begin with selecting the best house. You must start the preparations months before you actually apply for a mortgage. Your borrowing history must be in tip-top shape before you apply to mortgage lenders so that they see you as a capable applicant with the ability to repay loans in a timely manner.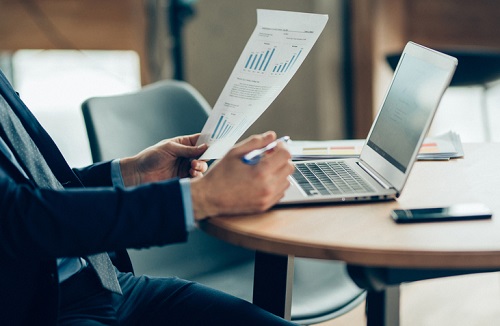 Let's take a glance at what you must do before you apply for a mortgage to avoid any shortcomings.
Rent First
It might sound absurd, but renting before you buy a home will be quite beneficial for many reasons.
When you are in a rented home, if any goes wrong or needs fixing, you can call your landlord or the property management company for help. But if it is your place, you will have to fix it on your own – or hire a professional for help. When you live in a rented home, there will hardly be any chance of payment shocks like a roof repair bill or water heater replacement.
Finally, most mortgage lenders look for applicants who have already dealt with large housing payments in the past. In other words, renting makes you a better candidate for a mortgage.
Evaluate your Credit Score and Reports
Your credit score is one of the most important factors for a home loan approval for a reason. Better keep in mind that it is not a last-minute activity if you want to be successful. Fixing credit-related issues is a time-consuming task and it is important that you don't put it off until it's too late.
There are many online tools that can help you in checking your credit score and reports for free. Your credit score has the capability to make or break you when you are going to apply for a mortgage. In addition, it will also save you a lot of money as higher credit scores get low mortgage rates, resulting in lower monthly payments.
Learn about Mortgage Rates
You don't need to be an expert in this field, but a little understanding of the topic will help you in the long run. This will help you get the best loan for you at the lowest mortgage rates. Even if you are comparing rates from different lenders, you must first take some time to get an understanding of the fundamentals. This will also help you in negotiating rates with the lenders and getting the best mortgage rates without much hassle.
Lenders consider these factors and more to determine if the applicant will get a mortgage loan or not. There is no one simple solution for the successful application but the above-mentioned tips may prove to be helpful.
Report this Page
Created on Mar 20th 2019 07:37. Viewed 228 times.
Comments
No comment, be the first to comment.